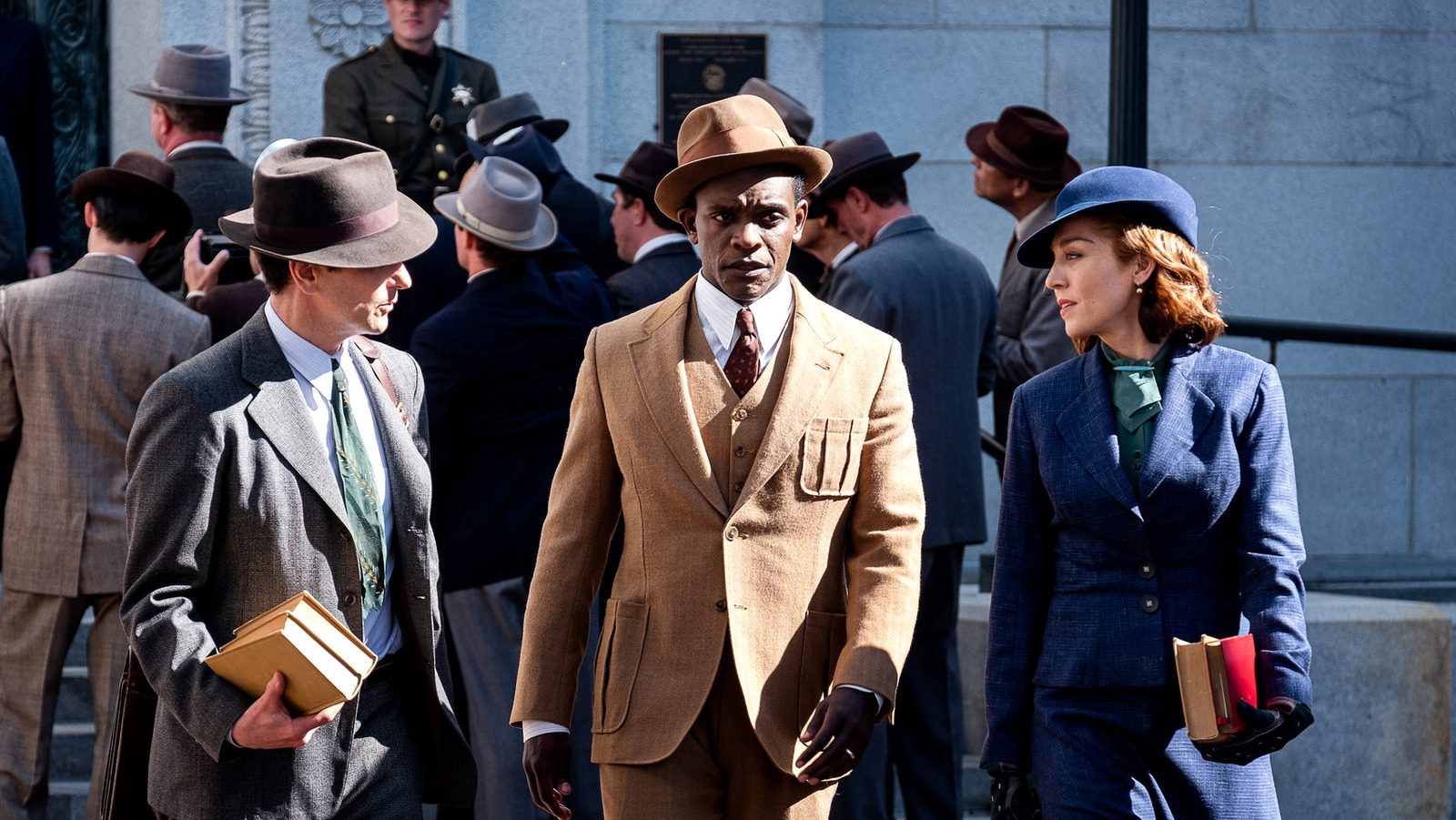 Chris, obviously Paul is in a different head space from when we first met him in season 1. How did you prepare to get into the mindset of Paul again, given everything that happened in season 1 and in the lead up to what he goes through in season 2?
Chalk: I think once we started to get to know [the new "Perry Mason" showrunners Jack Amiel and Michael Begler] and get their ideas of the season coming in, that's what prepared me to deal with what was coming to Paul. I had my ideas — and extra time to think about it because of the pandemic before we came back — of what I thought I wanted Paul to go through. Adding that to Jack and Michael's vision definitely took steps because we're all just getting to know each other and getting to hear each other's voices. I'm trying to squeeze my idea, they're squeezing their idea. So once it became clear that we all agreed that Paul would be completely shattered, then it was a win no matter what they brought. And they would always be much more devastating than I would think.
Really, my prep work was season 1 because I know Paul very well, and so I was just excited to not repeat, "Black guy hates racism." We got it. And that's no disrespect — we got to set the world up. But that second season was like, what else? Where does he break and what is he willing to lose to gain?
Juliet, one of the things I love about your portrayal of Della is that she's so poised and together, but we get to see her emotions bubbling underneath the surface in various scenes. When you're playing those scenes, how did you portray your character differently depending on who she was talking to?
Rylance: Della's one of those people that has built her life on being the one who's together and holding everything together and caretaking a lot, and dealing with difficult people and being the sensible one. I think what's wonderful about this season is that all of those aspects of her are there, but obviously there's a reason why someone takes on that role, often because they don't really feel that sure about what they're doing or what's driving them at home. I love this season that Della is trying to find a new way. She's been that person for so long, but she's trying to break out of that mold and also dealing with a home situation that's not really going anywhere and meets this new person and really falls in love.
So it's this strange, vulnerable Della this season of trying to change and be heard and get clear about what she wants to say. I think that's a really fabulous thing to play this year. Old Della hasn't really worked for her, and yet she doesn't really know how to make that change.