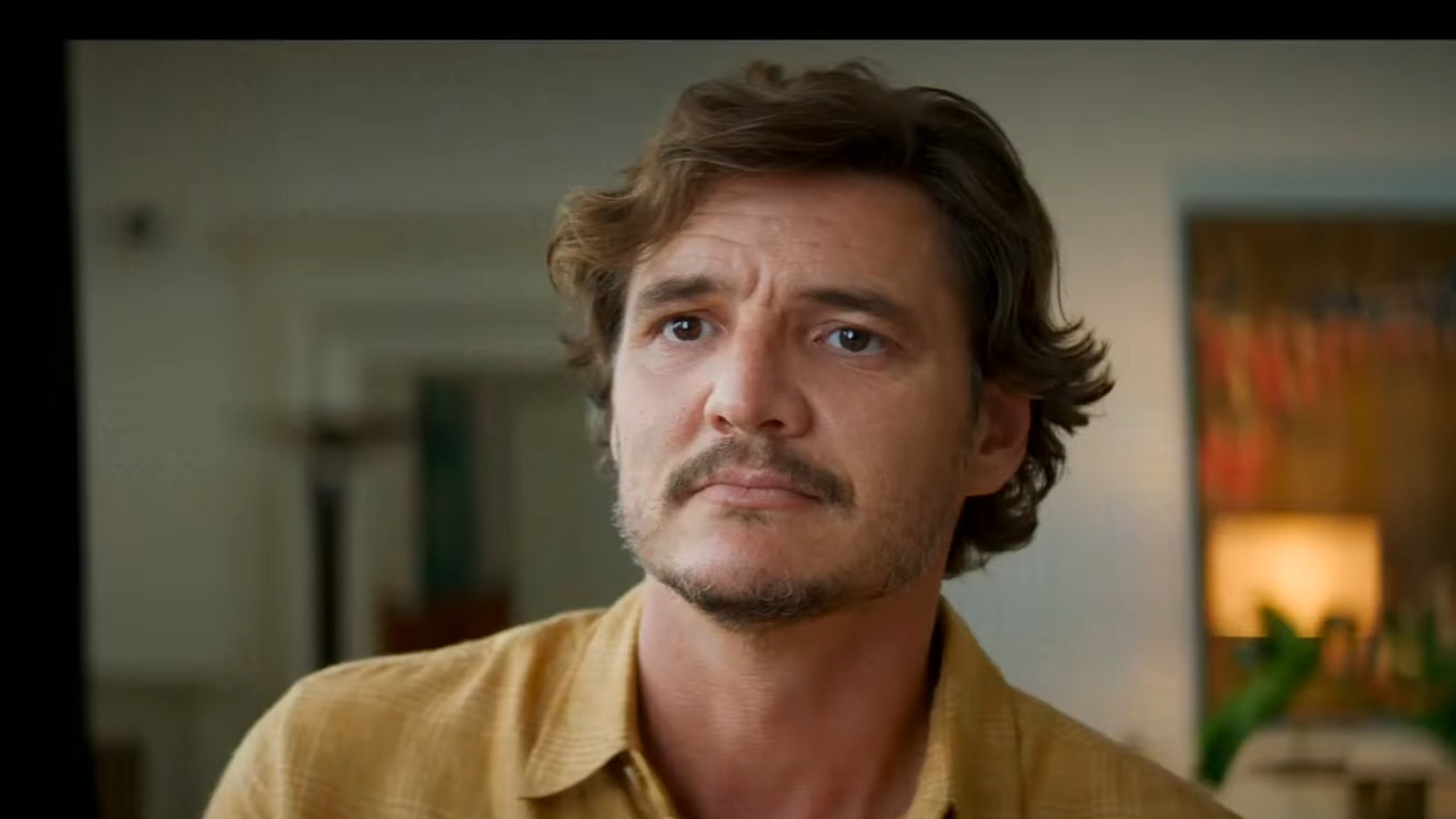 Pedro Pascal revealed that he hid the pillows from Nic Cage. He said that when people asked him to get the pillows signed, he told them, "No, no, no, no, he's not ready. He's not ready. He's not ready. He doesn't want to see it. And then I think we all got them at the end."
Look at that thing on the shelf in the picture. It's … horrifying. And I have a powerful need for it. Pascal explained the scene and Cage's reaction to the pillow when he saw it. He said:
My character had this collector's room of everything from his movies and a life-size model of him from 'Face/Off,' and we put this pillow in the scene. He wanted to get rid of it, and I said, 'No! I think it should stay.' And then he was like, 'Fine, so he'll play —' and he points to it, and he's like, 'Uh, that's weird.' And he, like, changed his face [moved the sequins], and I was like, 'No, it's nice!' and I put it back, and they kept it in the movie. That was definitely an improvised moment. The one time I was disagreeing with him."
You have to love that such a weird thing came out of improv. I don't know about you, but this is one of those films where I really want to see all the improv outtakes that they didn't leave in.
"The Unbearable Weight of Massive Talent" is currently streaming on Starz.