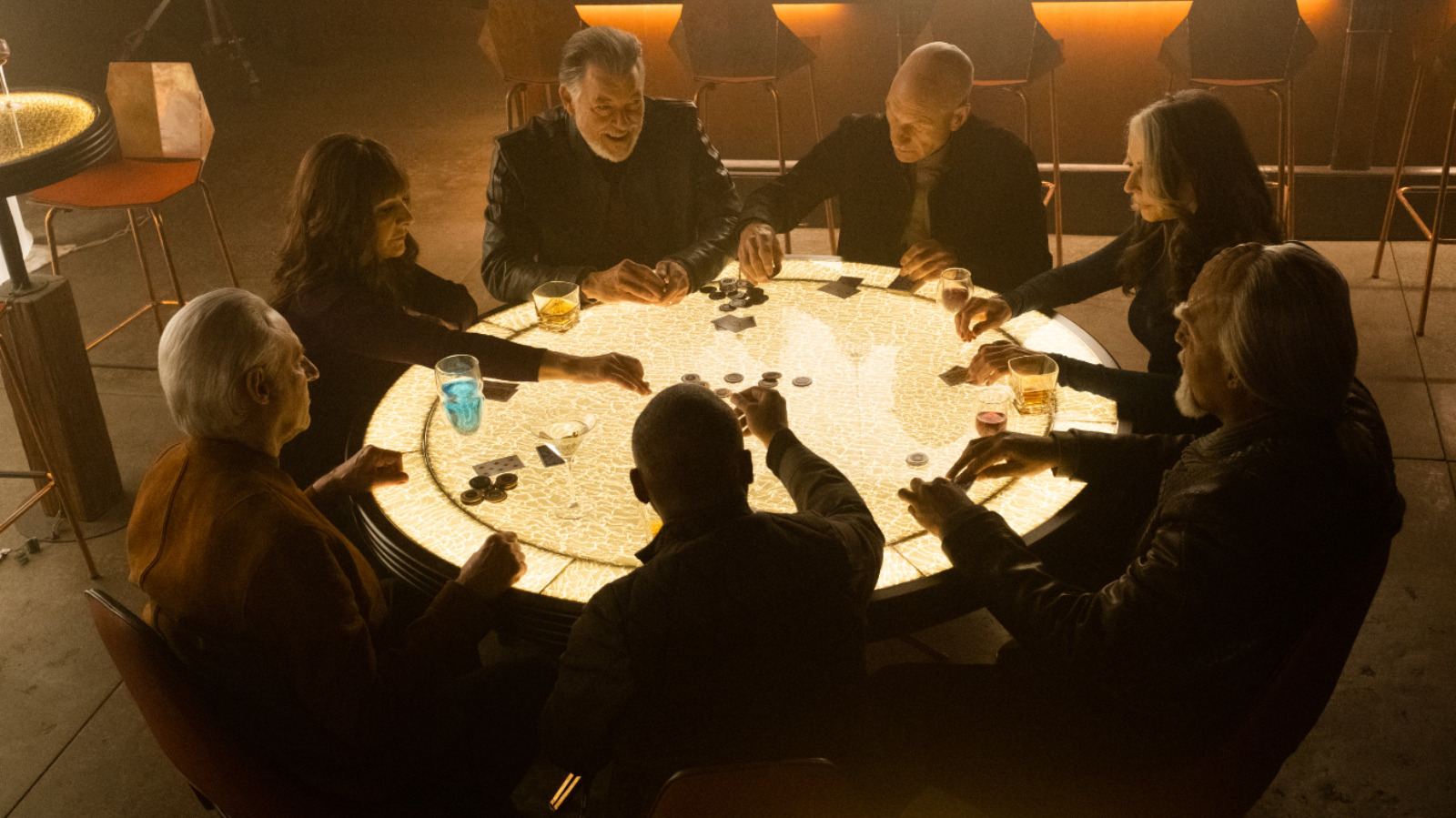 It wasn't until Patrick Stewart saw the final scene edited together and placed in the context of the series at large that he understood. Not only did he understand, but Stewart became very emotional. His wife, it seems, got a lot of hugs. Decades after the fact, Stewart came to see his "Next Generation" co-stars as something like a family. He explained:
"[The] use of the word family is in fact very accurate. That is what we became. If you add Whoopi Goldberg, who joined us in the second season, and John de Lancie, who came in as Q. We became so close, and that's grown over the years. Last night, I watched episode nine of season three, and this morning, I watched the final episode. There had been a little conflict about how it should end, and the script we held when we started shooting had an ending I was thrilled by — I thought it was absolutely perfect — I can't tell you what it was — and then when we were shooting, a problem occurred."
Sadly, Stewart was likely held to secrecy about the original ending, so he was not able to offer up any additional details about what happened or why he liked it so much. Nor does he mention what the shooting issue was, be it a technical problem or just a last-minute story change that came down from the producers. What Stewart did reveal is that it would have been a scene for just Picard and none of the other characters. Seeing as the show was called "Star Trek: Picard," perhaps isolating the character for one last moment would have been appropriate.