Patrick Mahomes' wife, Brittany Matthews Mahomes, has divided opinions as she posted an eye-catching photo on Instagram while eating sushi.
The fitness instructor, who has been with the Super Bowl-winning Kansas City Chiefs quarterback for 11 years, after meeting in high school, set pulses racing with the snap but also fed her trolls with the thirsty pic.
Matthews Mahomes, who briefly played soccer professionally in Europe, posed with sushi held up with chopsticks to cover her eye while pouting for the camera.
The mom-of-two was sat with her blouse unbuttoned leaving little for the imagination for her followers.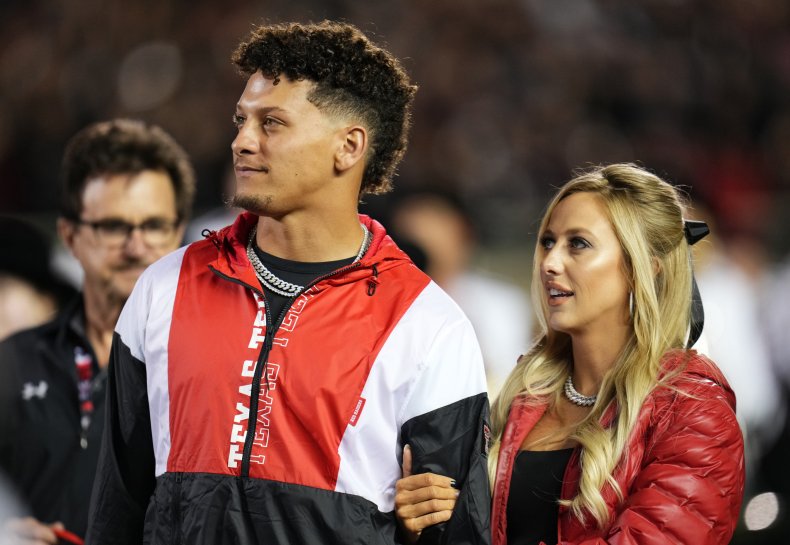 She has had a hard time with online trolls in recent months as many take issue with every aspect of her life, and this was another occasion when there were many who took exception to her photo.
Matthews Mahomes captioned the snap: "It's me, hi" with a smiling emoji.
The first people to comment did not hold back in slamming the entrepreneur, with one replying: "Mama you need a stylist. PRONTO"
While another added: "Why you so obsessed with yourself."
A third hit out at Matthews Mahomes, writing: "So sad. STARVED for attention."
While there was some negativity on her post, there were also a number of people who praised Matthews Mahomes for sharing the photo.
One fan commented: "Motherhood never looked so good, gahdam mommy."
Another added their support, writing: "Love her. I will always defend her and her family. So many jealous people In the world."
A third declared that Matthews Mahomes was "so pretty and elegant!"
The post comes after she called out women who chased after her quarterback husband, saying what they do is "disrespectful".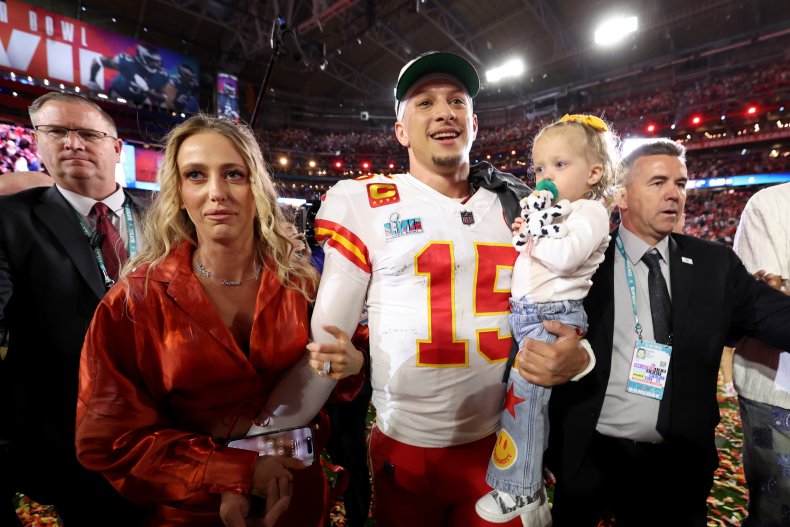 Matthews Mahomes didn't hold back in a recent Instagram Q&A after being asked about how she deals "with all the women trying to get after" the Chiefs star.
She hit out at them, saying: "Lol it's actually really sad how disrespectful some women are… but they are a waist [sic] of my time & not going to disturb my peace."
The fitness entrepreneur admitted that it hasn't been plain sailing getting to this point in their relationship with them celebrating their first wedding anniversary a few weeks ago.
Matthews Mahomes continued: "BUT I did use to have a very hard time and get extremely annoyed. But I am now to a point where I could care less!"
She also clapped back at another who accused her of being a "gold digger" during the Q&A, telling the social media user: "I wish I dug and found gold."
Do you have a tip on a sports story that Newsweek should be covering? Do you have a question about the Mahomes? Let us know via entertainment@newsweek.com.