Parents of victims that were killed in the 2018 Parkland school shooting praised Florida Governor Ron DeSantis for new legislation that reforms the death penalty in the state.
"A few months ago, we endured another tragic failure of the justice system. Today's change in Florida law will hopefully save other families from the injustices we have suffered…I'd like to thank Governor DeSantis and the Florida Legislature for this important legislation," Ryan Petty, whose child, Alaina, was killed in the Marjory Stoneman Douglas High School shooting.
Hunter Pollack, whose sister Meadow died in the shooting, also responded on Twitter saying "Thank you, Governor DeSantis, for signing this legislation. While we cannot go back and change the past, we can ensure that no community will ever have to endure the injustice and pain that we did when the Parkland shooter did not receive the death penalty."
On Thursday afternoon, DeSantis announced new legislation "which reforms Florida's death penalty statutes including reducing the number of jurors needed to administer capital punishment from unanimous to a supermajority of eight out of twelve," the governor's office said in a press release.
DeSantis said in the press release that following the legislation, if a defendant is found guilty in a capital murder case, one juror will not be able to veto capital punishment.
"I'm proud to sign legislation that will prevent families from having to endure what the Parkland families have and ensure proper justice will be served in the state of Florida," DeSantis said.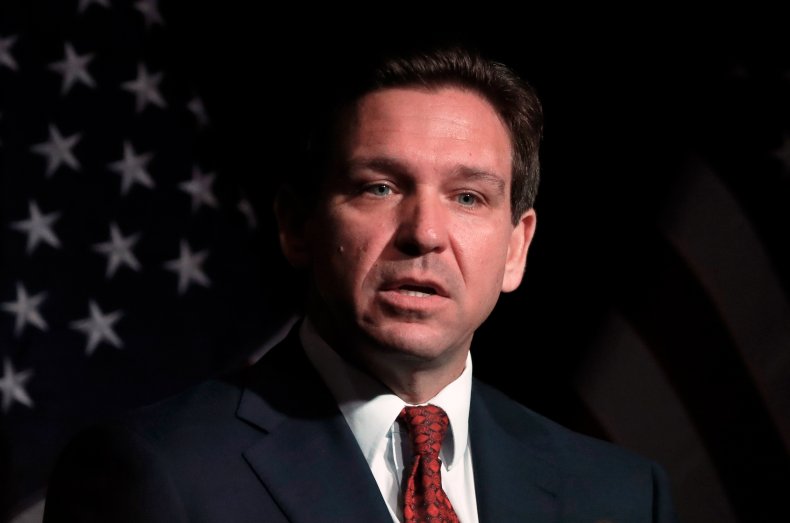 The legislation signed by DeSantis on Thursday came in response to the decision reached by a jury for Parkland shooter Nikolas Cruz, who pled guilty to fatally shooting 17 individuals on February 14, 2018.
Among the 12 jurors, three voted against the death penalty for Cruz, and he instead received life in prison without parole. According to Forbes, in 2017, former Florida Governor Rick Scott changed Florida's law to require a unanimous jury to impose capital punishment against a defendant.
Prior to the trial, Fred Guttenberg, who lost his daughter Jaime in the shooting, spoke to Newsweek about the case and said, "I want my daughter's killer to pay the ultimate price with his life for what he did…I want the death penalty."
Several other Parkland parents also praised the decision by DeSantis on Thursday including Tony Montalto, the father of Gina.
"This bill is about victims' rights, plain and simple. It allows the victims of heinous crimes a chance to get justice and have the perpetrators punished to the full extent of the law," Montalto said.
Newsweek was directed to the press release after reaching out to DeSantis's office via email.