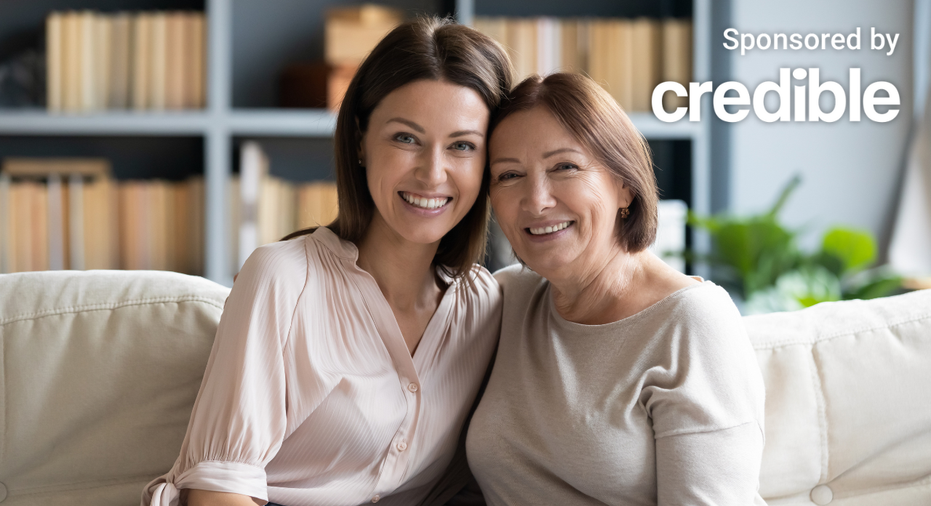 Parent student loan forgiveness could help parents to eliminate educational debt they've taken on for their kids.
Many parents borrow money to help their children afford school. This is different from co-signing because the loans are in the parents' names and the parents are solely responsible for repayment. This can become a financial hardship in some circumstances, so looking into forgiveness options could be beneficial.
Fortunately, there are various forgiveness programs for federal parent PLUS loans, each with their own criteria. You might even get at least partial repayment assistance, perhaps from your employer, and for private parent loans, too.
How to get parent student loan forgiveness
When referring to parent student loan forgiveness, it's important to distinguish between different kinds of programs that might be available depending on your situation. Options for getting repayment help can include:
Loan forgiveness or cancelation: This is an option with some federal student loans. It's the term used when you're no longer required to make further payments on your loan. The Public Service Loan Forgiveness Program is a popular example.
Loan repayment assistance: Your loan balance is not forgiven with this option. Instead, you get help paying it back — usually from an employer or government agency you work for. The lender is still paid back.
Loan discharge: This means you're no longer required to repay your loan for a reason other than your job. For example, loan discharge is the term used when you don't have to make payments any more due to permanent disability or your child's school closing while they are still trying to earn their degree.
Good to know: The Biden Administration announced a mass student loan forgiveness plan that is currently in legal limbo pending a Supreme Court decision. If passed, the program promises to forgive up to $20,000 if your child received a Pell Grant while in college and your annual income is less than $125,000 for single people or less than $250,000 for couples who file a joint tax return. If your child didn't receive a Pell Grant, you're eligible for $10,000 in forgiveness.
Each of these options provides relief from paying back your student loans, but not all options are available in all circumstances.
Federal loan forgiveness programs for parent PLUS loans
Federal loans are issued by the Department of Education. There are more options for parent loan forgiveness for federal loans than for private loans. Here are some of the different ways you could get these loans forgiven or discharged.
Public Service Loan Forgiveness (PSLF)
This is an option for parent loan forgiveness if you consolidate parent PLUS loans into Direct Consolidation Loans.
Under the PSLF program, your remaining balance will be forgiven after 120 on-time payments are made while working at an eligible public service job. Parent borrowers must choose the Income-Contingent Repayment (ICR) Plan after consolidation and work full-time for an eligible non-profit or in a qualifying job for the state, federal or local government.
Total and permanent disability
Moms and dads may become eligible for this parent student loan forgiveness program if they become permanently and totally disabled. The parent who took out the loans must become disabled to be eligible for this program. The child's disability will not entitle the parent to discharge.
Death of the student
If the student passes away, the remaining balance on parent PLUS loans would be discharged.
Loan discharge in bankruptcy
In very limited circumstances, parent PLUS loans will be discharged in bankruptcy. As the Department of Education explains, federal student loans are canceled during bankruptcy proceedings only in limited circumstances when being forced to repay would cause "undue hardship." This usually means showing:
You couldn't maintain a minimal standard of living if forced to repay the loan
This condition will persist for a long period of time
You made "good faith" efforts at loan repayment prior to the time you filed for bankruptcy
School closure
If your student was not able to complete their program as a result of the closure of their school, you can also get parent student loan forgiveness in these circumstances. This can include situations where the school closed while the child was attending or soon after withdrawal.
False certification or identity theft
If the school your student attended falsely certified your eligibility to receive the loan — or if your eligibility was falsely certified as a result of the theft of your identity — then any loans granted as a result of this false certification can also be forgiven.
A GUIDE TO STUDENT LOAN FORGIVENESS PROGRAMS
Private loan forgiveness for parents
There are fewer options for parent student loan forgiveness for private education debt. That's because private lenders don't offer debt cancellation for things like public service work or school closure. But there may be some circumstances where you can get debt forgiven or get some extra help paying off what you owe. Here are some options.
Death or disability
Private student loan lenders are not required to discharge debt in the event of the death of the student or in case of total and permanent disability of either the parent or the student — although some lawmakers are trying to change that.
Meanwhile, some lenders offer loan discharges to parents who have become totally and permanently disabled. This option would need to be discussed with your lender on a case-by-case basis.
Employer repayment assistance
Some employers offer student loan repayment assistance as a workplace benefit. Whether or not these programs apply to parents who borrowed for their children's education would be determined by the programs set up by the individual employer. Talk to your human resources department to learn about its offerings.
Loan repayment assistance programs (LRAPs)
LRAPs may be offered by schools, private organizations or employers. They may require you to work in certain public interest jobs and may have income caps. Whether LRAPs allow for repayment assistance for parents who borrowed on behalf of children will also vary by program.
Alternatives to parent loan forgiveness
If parent student loan forgiveness is not an option — or wouldn't extinguish 100% of your debt — there may be helpful alternatives. Here are a few possible things to consider.
Transfer ownership of loan to child via refinancing
If you borrowed parent loans on behalf of your children, you might decide that transferring the debt to them is best for your situation.
Unfortunately, you can't transfer parent PLUS loans to students through the Department of Education. The only way for children to assume responsibility for parent PLUS loans is to permanently refinance student loans into their name, which would mean that all the federal borrower benefits are lost.
Many private lenders allow children to refinance either parent PLUS loans or private parent loans into their own names. However, the child, as the primary borrower, would need to be able to qualify independently or add a creditworthy cosigner to their application. (A cosigner, like a borrower, assumes legal responsibility to repay the debt.)
HOW TO REFINANCE STUDENT LOANS IN 6 STEPS
Debt settlement
If you're struggling to repay private parent loans, you might consider pursuing a debt settlement. This would involve negotiating with the private lender to repay a reduced amount. Debt settlement can damage your credit, but could still be an option if your loans aren't affordable.
Federal student loans can't be settled in most cases, although you may be able to lower their monthly payment by opting for a different repayment plan. Changing repayment plans will not hurt your credit score.
Explore these options to decide what's best for your situation. If refinancing proves to be the right strategy, visit Credible and compare prequalified rates from multiple lenders.
WILL REFINANCING STUDENT LOANS SAVE YOU MONEY?