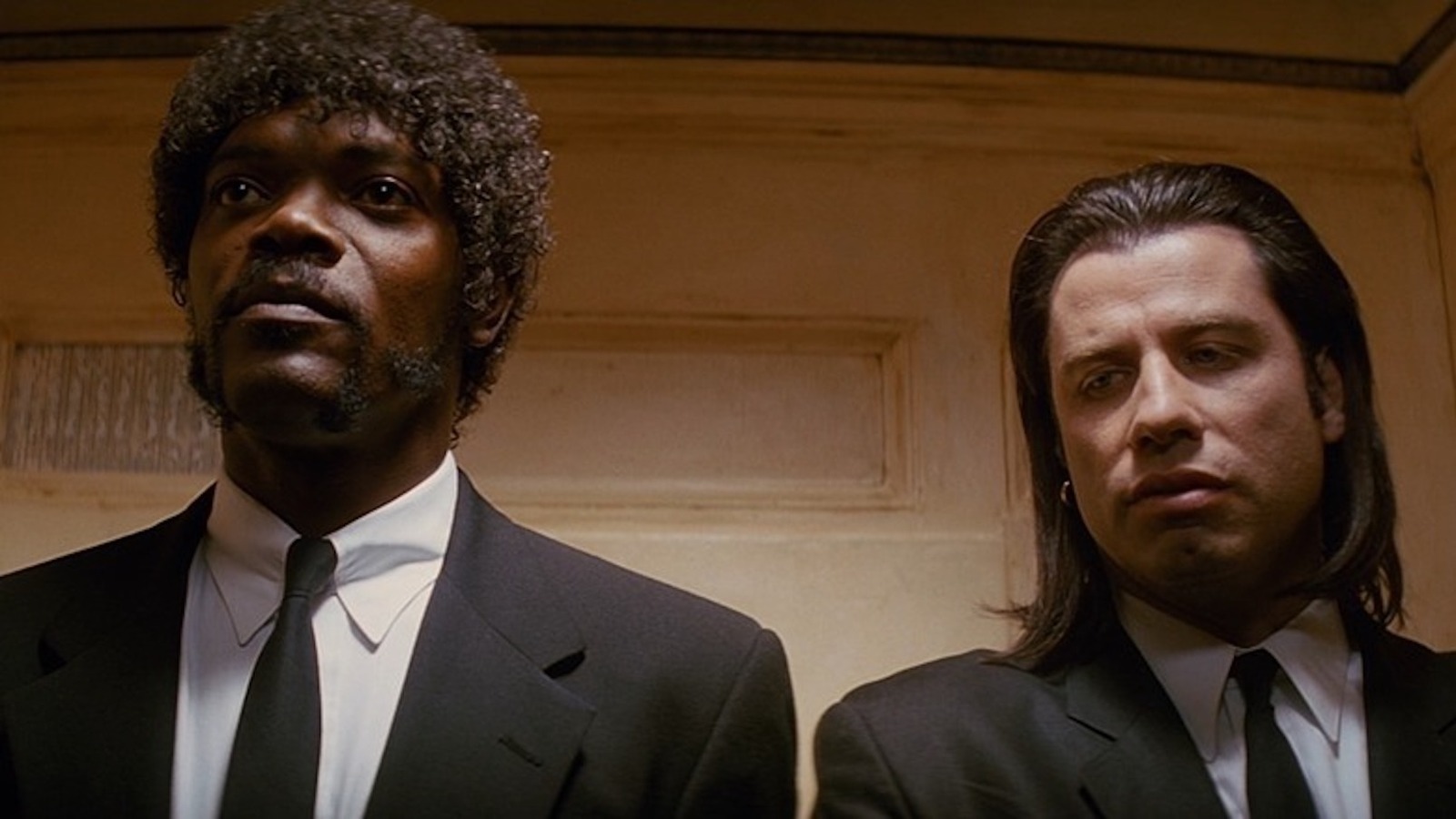 According to Robert Rodriguez, Tarantino did not receive raves from the filmmakers who checked out "Pulp Fiction" prior to its Palme d'Or triumph at Cannes. To hammer home the tepidness of the recepection, Rodriguez cited George Lucas' infamous first screening of "Star Wars," where everyone outside of Steven Spielberg thought the soon-to-be billionaire's follow-up to "American Graffiti" was going to bomb.
Rodriguez couldn't attend this screening, but he asked Tarantino if there was a Spielberg in this screening. There was. "Kathryn Bigelow," said Tarantino. "Absolutely, positively. She was its biggest fan."
Bigelow was gearing up to shoot "Strange Days" at this point, and knew John Travolta was about to hit a massive career resurgence. According to Tarantino, she wanted the actor for the part of Lenny Nero (which would ultimately be played by Ralph Fiennes). She talked the film up to her producing partner James Cameron, but Travolta was immediately snatched up by Barry Sonnenfeld for "Get Shorty."
As for the other attendees of that pre-Cannes screening, Tarantino isn't naming names. But he does remember their dire prognostications. "There was [one guest] that was planning on, 'Okay, I'm going to have to have a hard talk with Quentin, but I'll wait 'till he comes back from Cannes.' Literally, they left a message like, 'Well, I was actually going to actually get a little tough with you, but I guess we can forget that. What the hell do I know?'"
Nothing worth knowing, evidently.