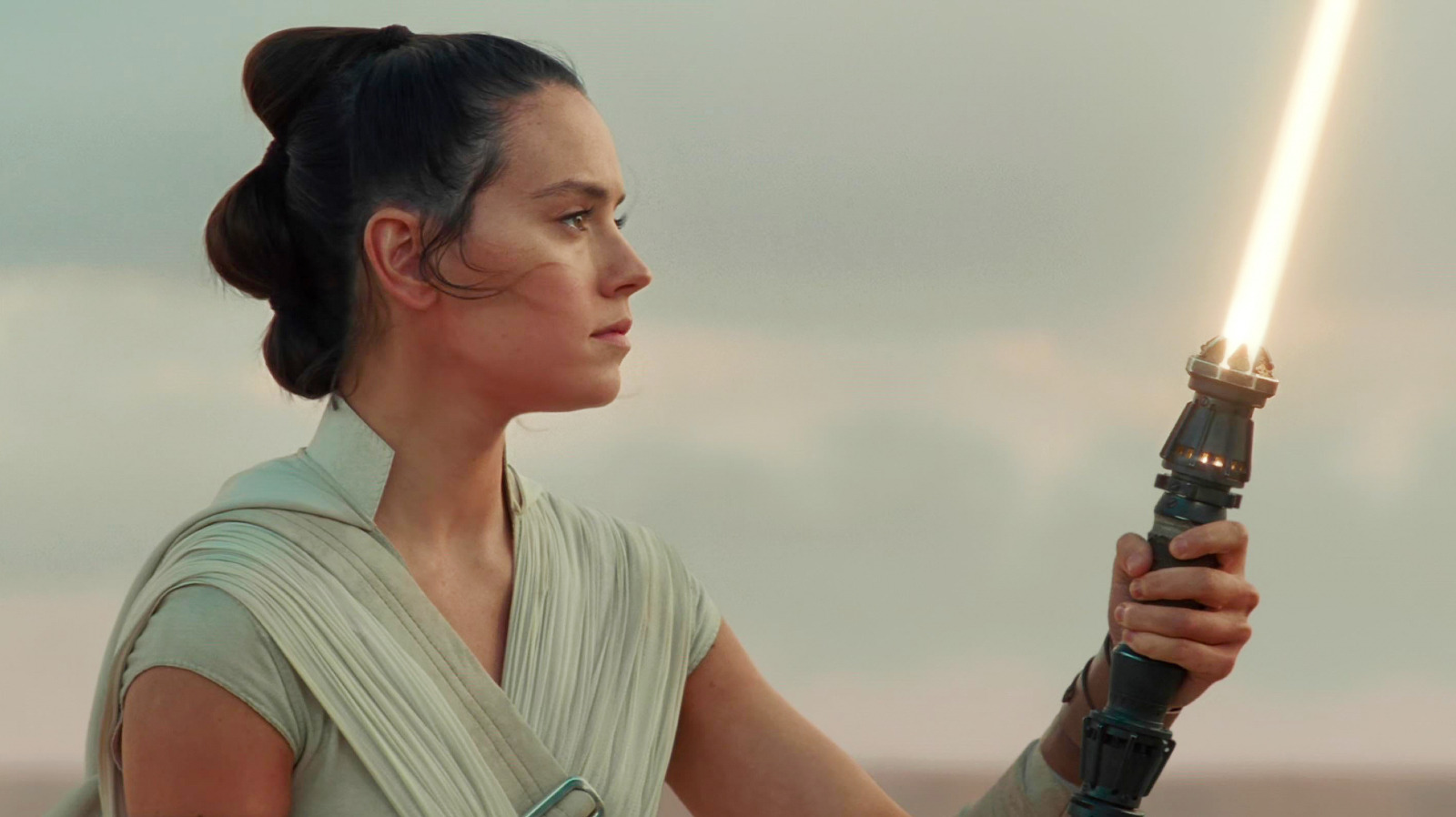 Up next are "Reign of the Empire" and "Age of Rebellion." Both ages have been pretty thoroughly documented at this point, between the original trilogy, the film "Rogue One," the animated shows "Star Wars Rebels" and "The Bad Batch," and the live-action series "Andor" and "Obi-Wan Kenobi." "Andor" season 2 will only continue to fill in the gaps, leading into the events of "Rogue One."
Following "Age of Rebellion," we have "The New Republic." Also known as the "Mandalorian" period, this era covers the early years of the New Republic's reign and the war to defeat the final remnants of the Empire. "The Mandalorian" and "The Book of Boba Fett" have only partially explored this period, with the incoming "Ahsoka" and "Skeleton Crew" series set to build upon their foundation. At "Star Wars" Celebration, Lucasfilm confirmed that all these shows will culminate with a film directed by Lucasfilm Animation head honcho Dave Filoni (who's also the co-architect of "The Mandalorian" and its spinoffs).
That being said, it stands to reason "The New Republic" additionally spans part of the — roughly — two decades between when the "Mandalorian"-era shows unfold and the sequel trilogy begins. What's more, "The Force Awakens" and its sequels now officially cover an era known as "Rise of the First Order," a period that begins prior to the trilogy but, presumably, after Filoni's upcoming movie.
Finally, we have "New Jedi Order," an epoch that, we can assume, starts with the defeat of the First Order and the death of Palpatine's clone(s) in "The Rise of Skywalker." "Ms. Marvel" director Sharmeen Obaid Chinoy's as-yet-untitled film will shine a light on this epoch, picking up 15 years after "Rise" and following Rey as she begins training a new order of Force warriors. Got all that?