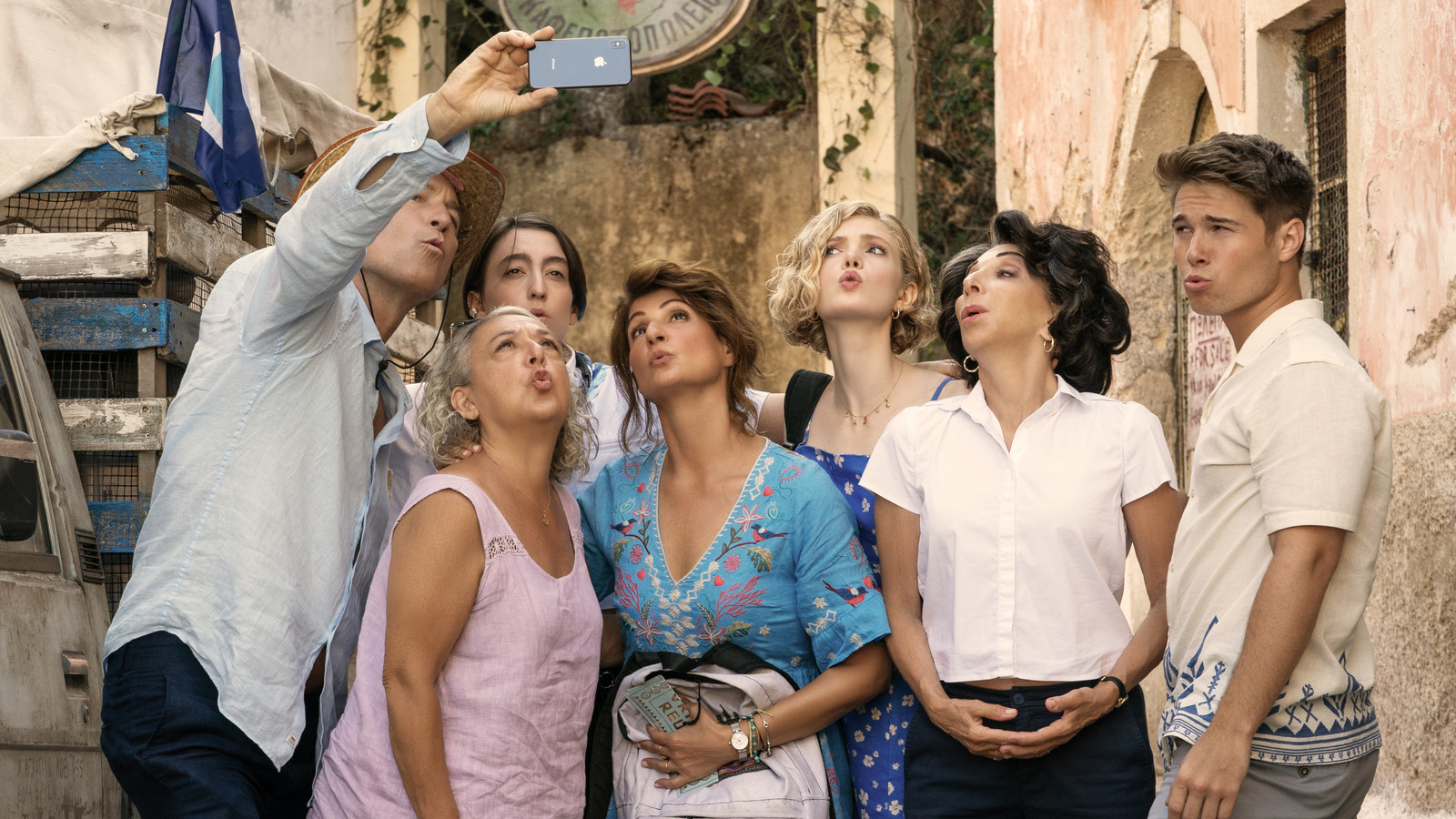 Here we go again! If this trailer made you think of the "Mamma Mia" movies almost as much as the first two "My Big Fat Greek Wedding" films, you're not alone. We've got larger-than-life characters being eccentric in scenic Greece (where the sequel was shot on location), dance numbers, former couples being awkwardly reunited and potentially falling in love — heck, "My Big Fat Greek Wedding 3" technically even borrows the sub-plot about the head of the family having recently died that was used in the second "Mamma Mia" movie (with the obvious caveat that here, sadly, it's because a cast member actually passed away).
Does that mean we're also getting a "Godfather Part II"-inspired storyline paralleling Gus's life as a young man with Toula's journey in the present-day (à la the thoroughly delightful "Mamma Mia! Here We Go Again")? It doesn't look like it, but we are getting a plot thread where Toula attempts to track down her dad's lifelong friends and invite them to her family's reunion. And who knows, perhaps somebody will end up tying the knot by the time this thing is over. It's still called "My Big Fat Greek Wedding," after all, not "My Big Fat Greek Sitcom" (although that title would be just as fitting).
"My Big Fat Greek Wedding 3" was both written and directed by Nia Vardalos, with John Corbett, Elena Kampouris, Gia Carides, Joey Fatone, Louis Mandylor, Lainie Kazan, and Andrea Martin joining Vardalos in the ensemble. You can check out this sure-to-be-epic conclusion to the Portokalos saga (totally a thing now, I've just made it official) when it makes it way into theaters on September 8, 2023. Opa!