Miller Lite remains silent amid calls for the brand to be boycotted over its two-month-old commercial, which highlights the historical role that women played in beer brewing.
"Women were among the very first to brew beer, ever," comedian Ilana Glazer says in the advert, while walking through a brewery. "From Mesopotamia to the Middle Ages to colonial America, women were the ones doing the brewing."
She adds: "Centuries later, how did the industry pay homage to the founding mothers of beer? They put us in bikinis."
Glazer then walks through a room covered in previous Miller Lite advertising materials featuring scantily clad women in sexual poses with their faces blurred. She drops a picture in a garbage can. "It's time beer made it up to women," Glazer says.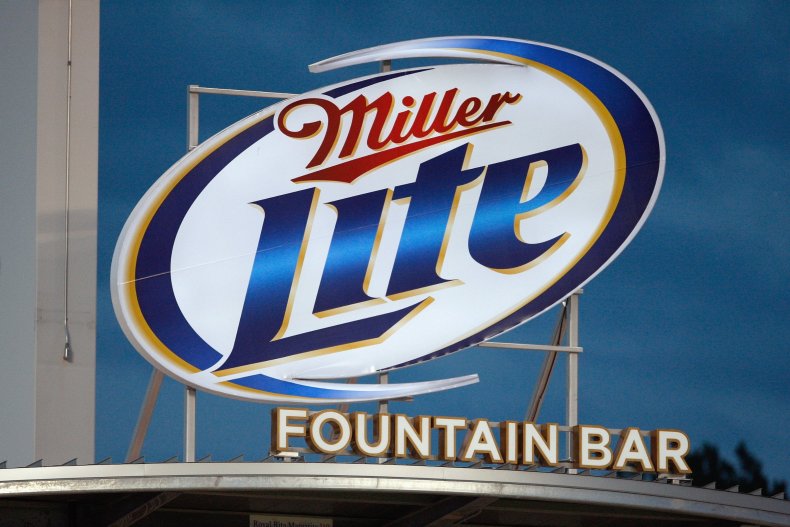 The Rough Night star then goes on to explain that the company would be buying back its old marketing material. Miller will turn it into compost to make fertilizer so female farmers can produce over 1,000 pounds of hops. This would then be given to 200 female brewers to make 330,000 beers.
The commercial, which was released in March, appears to serve as something of an apology from Miller for some of its prior advertising campaigns, which the company itself described as "outdated" and "sexist."
However, a number of conservative social media users have this week taken aim at Miller, criticizing what they have called the company's "woke" commercial. It comes as Bud Light has faced several weeks of backlash after the company sent transgender influencer Dylan Mulvaney a personalized beer can.
"Miller Lite saw the Bud Light disaster and decided they needed their own woke beer ad," wrote radio host Clay Travis on Monday, in a tweet that, as of 5:15 a.m. ET on Wednesday, had been viewed more than 4.2 million times. "These companies are broken & have no idea who actually consumes their products."
The Miller Lite commercial debuted in March, weeks before Mulvaney's collaboration with Bud Light was shared on Instagram at the start of April.
Other social media users pushed back on the narrative, insisting that the commercial was merely based on fact and actually "funny."
Amid the criticism, no statements or posts have been shared on the social media accounts of Miller Lite. The Twitter and Instagram accounts last shared posts on May 14, to mark Mother's Day. Comments were disabled on the most recent Instagram post, presumably because of the influx of negative comments.
Meanwhile, comedian Glazer's most recent Instagram upload—a belated Mother's Day post—has been flooded with furious comments regarding the commercial. She has not used her Twitter account in several months.
Newsweek has reached out to representatives of Molson Coors, Miller Lite's parent company, and Glazer via email for comment.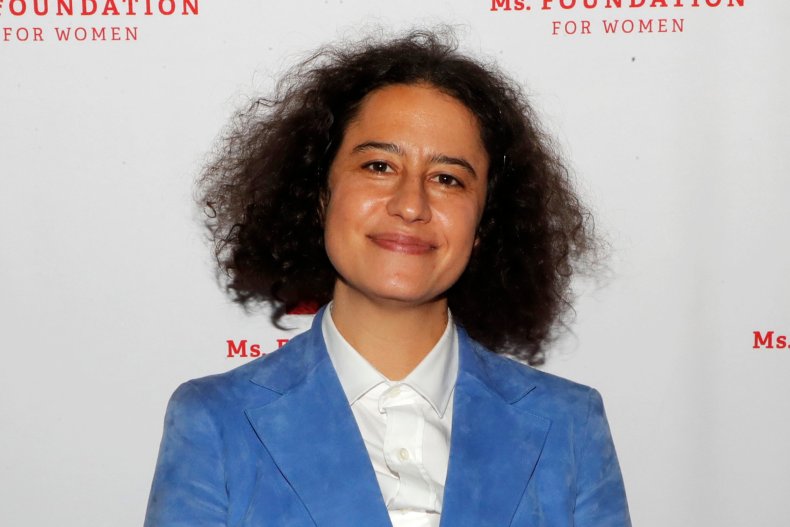 In a press release, Miller Lite said that "many in the beer industry (Miller Lite included) alienated the very people who helped create it" by "dividing women as consumers, objectifying them in their ads."
Elizabeth Hitch, senior director of marketing for the beer brand, said at the time: "We wanted to acknowledge the missteps in representation of women in beer advertising by cleaning up not just our s***, but the whole industry's s***."
Bud Light has faced an ongoing backlash since its promotional work with Mulvaney, whose Days of Girlhood video series, which charts her first year of transitioning, has been a viral success. Conservatives have refused to drink the beer, while other licensed venues have withdrawn the beer from sale.
The beer brand has since seen a rapid decline in sales in the U.S.—with much of that custom being picked up by competitors, including Miller Lite—and placed two of its top marketing executives on leave.
The Bud Light backlash has spilled beyond social media criticism and boycotts. A bomb squad was recently dispatched to an Anheuser-Busch facility in Los Angeles following a threatening email.
An employee with the company told Patch Media that other threats were made to facilities across the U.S. after Mulvaney's Bud Light post.
In an April 14 press release, Anheuser-Busch U.S. CEO Brendan Whitworth said the company had no intention of dividing people.
"We never intended to be part of a discussion that divides people. We are in the business of bringing people together over a beer," read the statement. "I care deeply about this country, this company, our brands, and our partners.
"I spend much of my time traveling across America, listening to and learning from our customers, distributors, and others. Moving forward, I will continue to work tirelessly to bring great beers to consumers across our nation."
At the start of May, Anheuser-Busch's global CEO, Michel Doukeris, said it was placing "significant" investment behind Bud Light after a decline in sales representing around 1 percent of the brewery's global volumes.