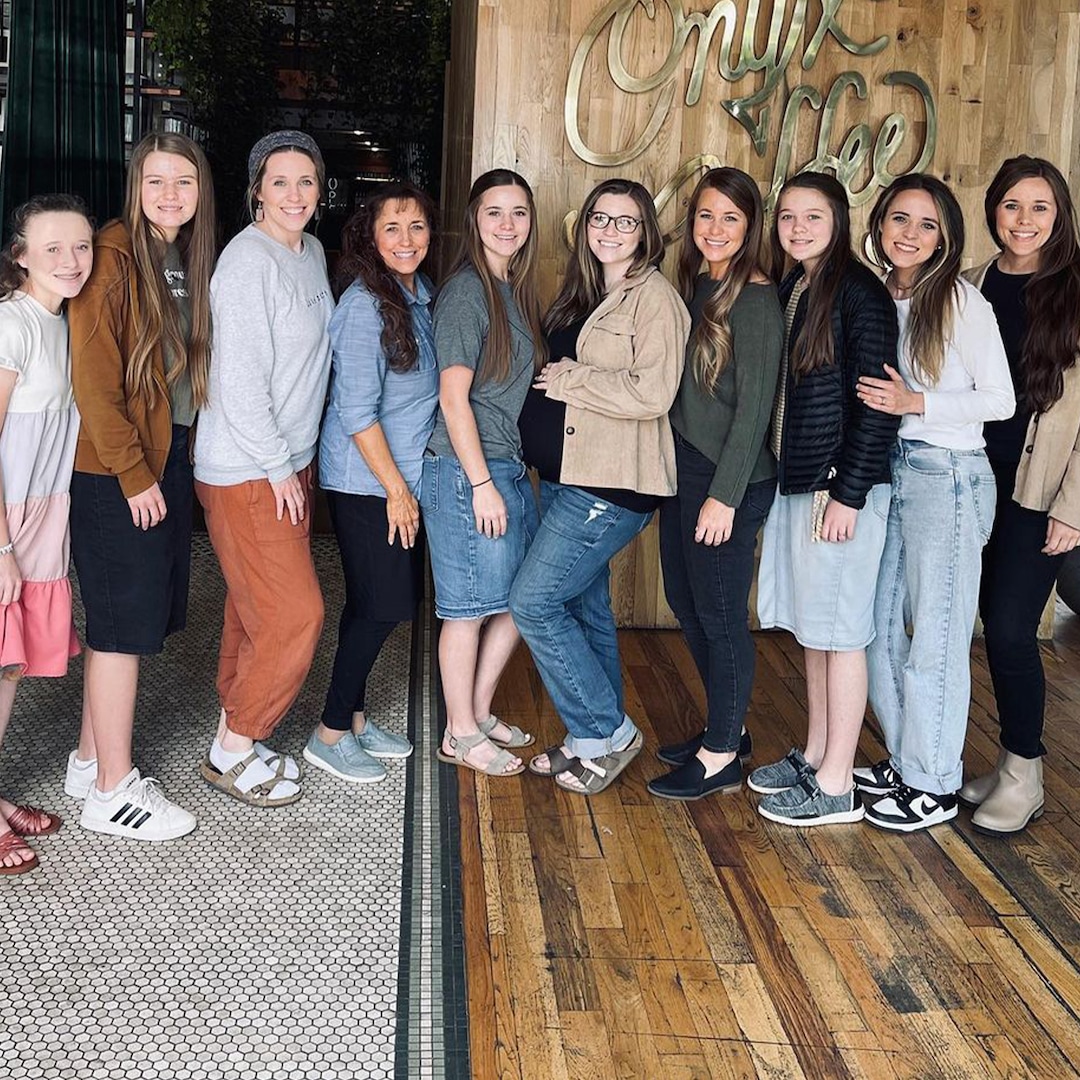 Michelle Duggar's latest fashion choice is getting the internet's attention.
The 19 Kids and Counting alum recently swapped out her usual attire of long dresses and maxi skirts and wore leggings under a skirt paired with a blue shirt, as seen in a family photo posted to daughter Jessa Duggar Seewald's Instagram page April 4. The look created a buzz amongst fans, who have long known Michelle to uphold a family dress code that prohibited women from wearing anything other than long skirts and dresses.
"So cool seeing Michelle wearing pants!!!" one user commented, while another added, "Omg mom is in pants!!!!! Love it !!!"
Some social media users praised Michelle, 56, for changing up her wardrobe, with one user writing, "Wow! Mom's wearing pants!! BRAVO MOM!!!"
And Michelle wasn't alone for the occasion. In the photo, daughters Jana, 33; Jill, 31; Jessa, 30; Jinger, 29 and Joy-Anna, 25, are all seen in trousers. Next to them, their younger sisters Johannah, 17; Jennifer, 15; Jordyn-Grace, 14 and Josie, 13—who Michelle all shares with husband Jim Bob Duggar—were dressed in skirts.