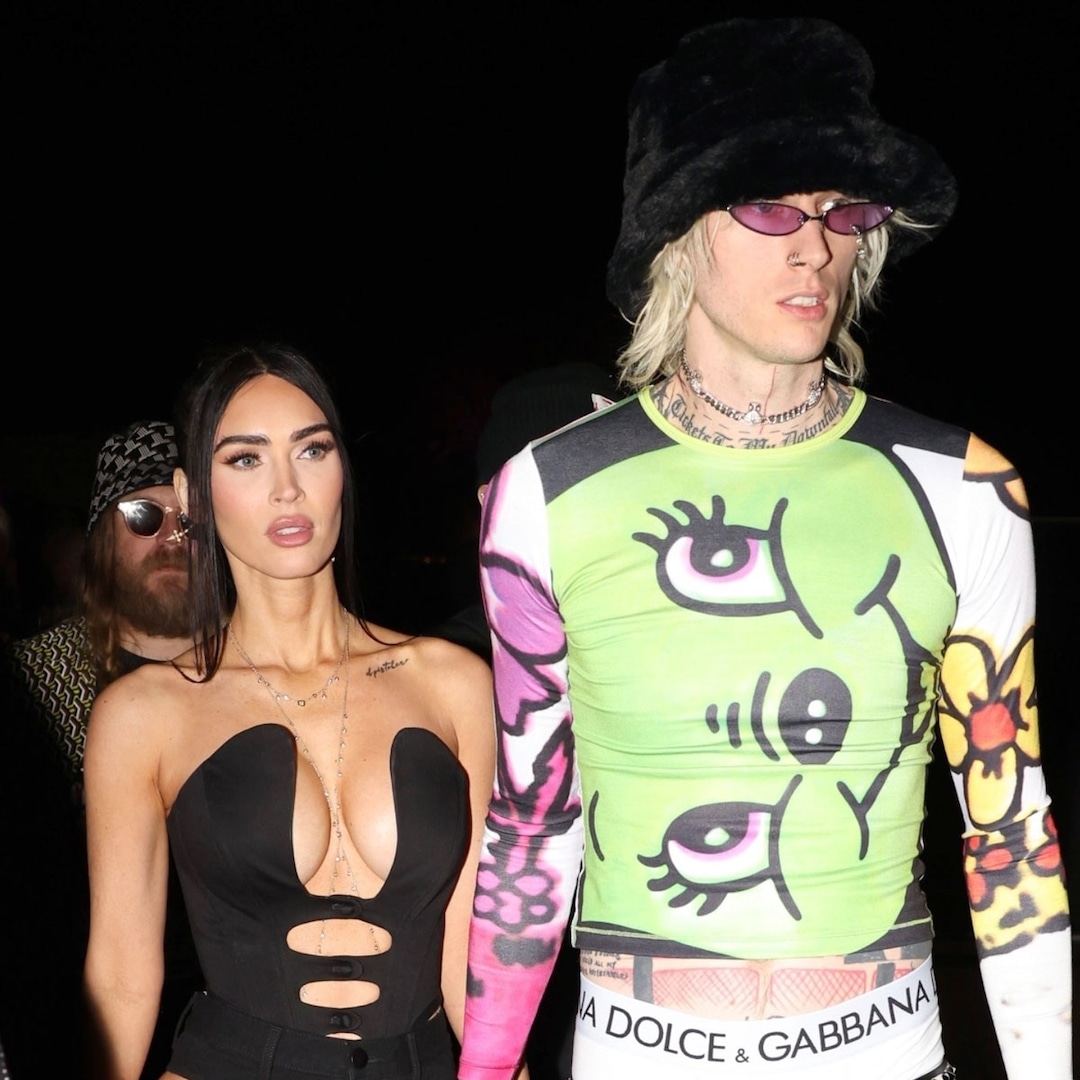 The simulation may have just went bad.
A comment from Megan Fox's since-deleted Instagram account is raising eyebrows amid rumors that the Jennifer's Body star has split from fiancé Machine Gun Kelly. Underneath her cryptic final post before deactivating her account on Feb. 12, a follower noted, "He probably got with Sophie."
The 36-year-old fired back, "Maybe I got with Sophie."
So who exactly is Megan referring to? Sophie Lloyd a guitarist who joined MGK on his Mainstream Sellout Tour in 2022. The London-born rocker, 27, just released her latest single Do or Die in Nov.22. She most recently was spotted with MGK, 32, and their bandmates at the Sports Illustrated Super Bowl party in Arizona Feb. 11.
Megan's original Feb. 12 post featured snaps of the actress and her hairstylist Dimitris Giannetos posing in an airport bathroom as well as a video a fire pit with a burning envelope inside.
Quoting Beyoncé's song "Pray You Catch Me," from her 2016 album Lemonade, Megan captioned the post, "You can taste the dishonesty/ it's all over your breath."