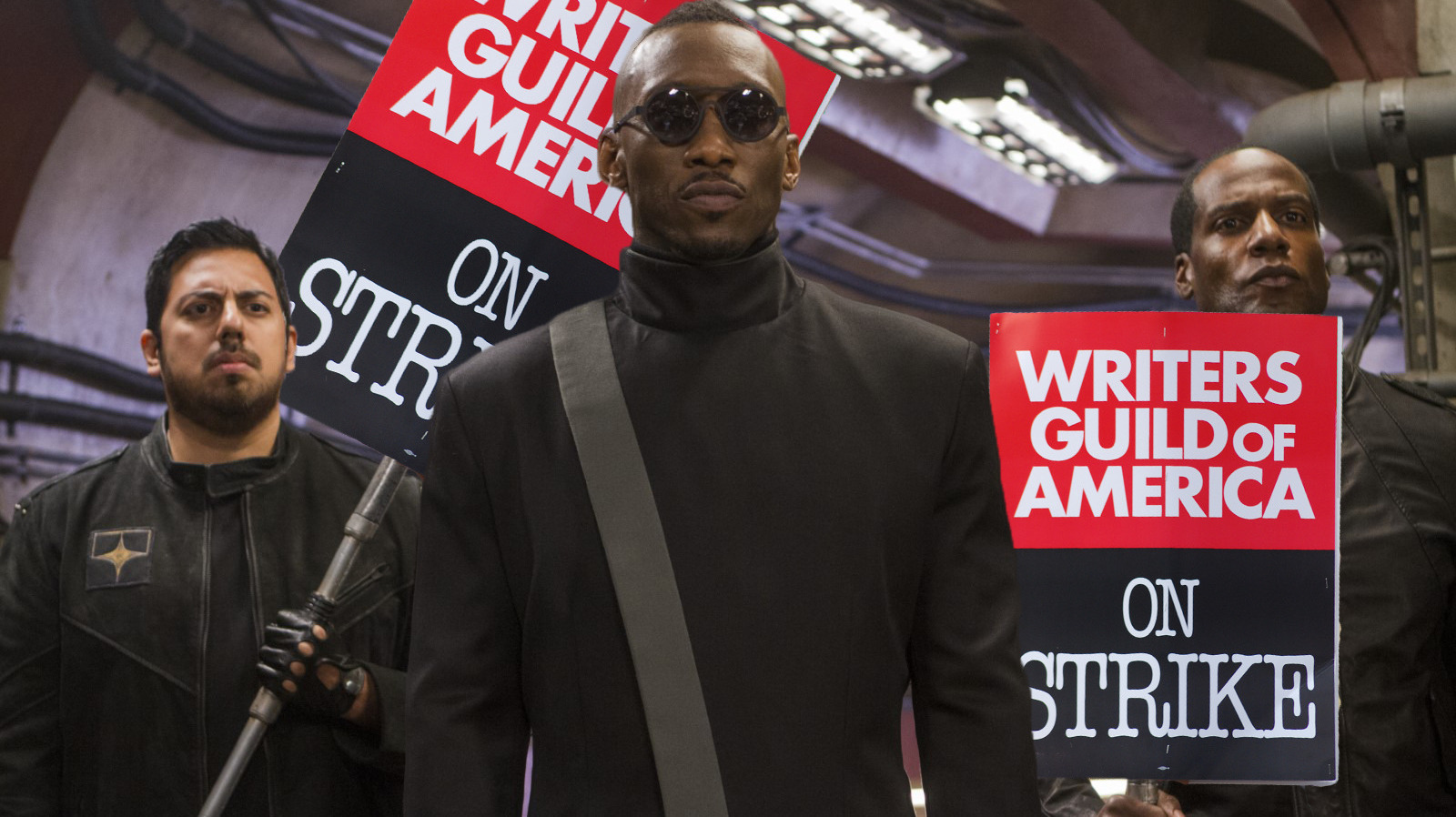 The beleaguered town of Hawkins, Indiana, will remain in limbo for a while longer, as the start of production on the fifth and final season of "Stranger Things" has been postponed. Creators Matt and Ross Duffer used the official Twitter account for the show's writers to declare that it was "not possible" to move forward without writers:
Duffers here. Writing does not stop when filming begins. While we're excited to start production with our amazing cast and crew, it is not possible during this strike. We hope a fair deal is reached soon so we can all get back to work. Until then — over and out.
"Stranger Things" writer Caitlin Schneiderhan took things one step further with a terrifying threat:
#wgastrong pic.twitter.com/NxwoNQ2oR7

— Schneiderjamz (@SchneiderJamz) May 4, 2023
We can only hope that the strike ends with a satisfying outcome for the WGA. Who wants to live in a world without Steve Harrington and his gravity-defying hair?
Fortunately, "Stranger Things" season 5 was already set to begin with a time jump following the cliffhanger ending of season 4, in order to explain the ages of the cast. The main group of kids were canonically 15 years old during season 4, but the actors who play them are now all in their late teens and early 20s. Since the puberty ship has already sailed, production can afford to wait a bit longer to start up. Besides, "Stranger Things" fans are used to waiting; three years passed between the release of season 3 and the arrival of season 4.