March Madness tips off this week and about one-quarter of all American adults are poised to collectively bet $15.5 billion on this year's NCAA men's Division I basketball tournament, according to data from the American Gaming Association (AGA).
The AGA conducted a survey that found 68 million American adults will place bets on March Madness this year, with the vast majority – 56.3 million – planning to participate in a bracket contest. About 31 million Americans will place a traditional wager online, with a retail sportsbook, or with a bookie, while another 21.5 million plan to bet casually with friends. The figures represent a significant jump from the 45 million Americans projected to wager $3.1 billion on March Madness last year.
Casey Clark, senior vice president of the AGA, told FOX Business that March Madness and the Super Bowl are the "two biggest betting events of the year" in part because of how close together they occur, but also because the number of "casual bets that happen between friends or a bracket pool" is significant and brings more people into sports betting than at other times of the year.
Based on AGA's survey, 18 million more Americans will bet on March Madness than did so on last month's Super Bowl, although the value wagered on the 67 college basketball games as they're played over the next three weeks will be about half a billion dollars less than the Super Bowl.
ALABAMA EARNS NO 1 OVERALL SEED IN NCAA MEN'S BASKETBALL TOURNAMENT AS BRACKET IS REVEALED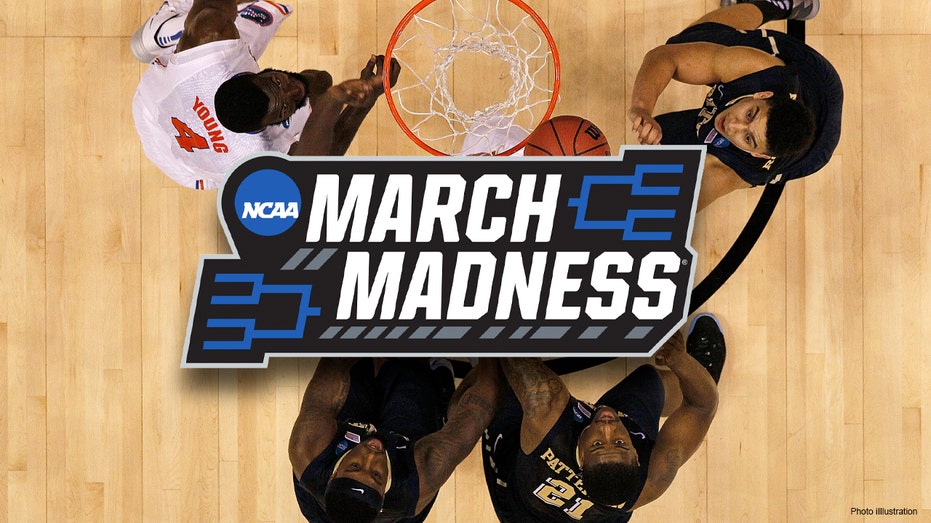 Among bettors planning to wager on March Madness, the Kentucky Wildcats were the most popular choice to win the national championship with 9% of bettors backing them.
Other favorites include the Texas A&M Aggies with 8%, followed by a three-way tie between the Alabama Crimson Tide, Gonzaga Bulldogs, and UCLA Bruins with 6% each.
PIZZA HUT CELEBRATES MARCH MADNESS WITH MINI BASKETBALLS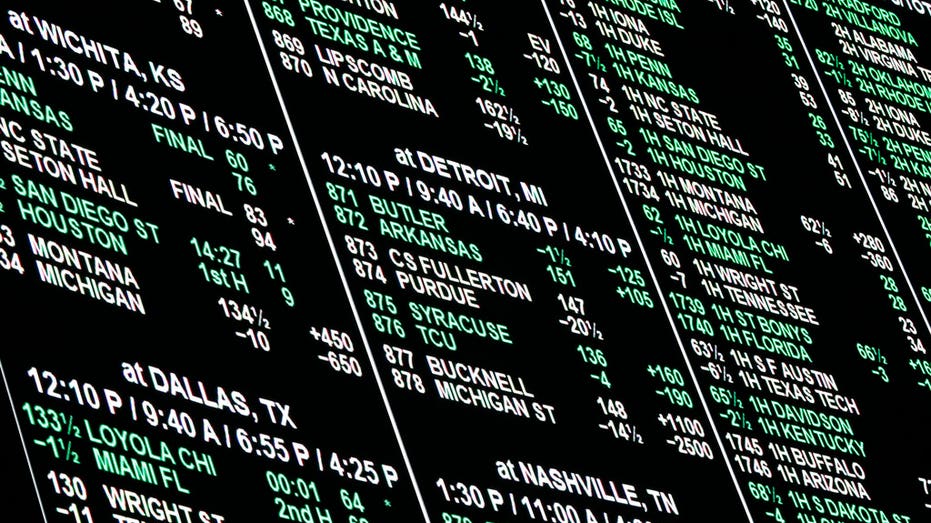 "We've seen exponential growth across the board in sports betting engagement, and we attribute that largely to the proliferation of legal sports betting options for Americans," Clark said. "More than half of all American adults can now bet legally on sports in their home market."
Clark noted that sports betting is now legal in 36 states plus the District of Columbia whereas five years ago, Nevada was essentially the only place in the country where it was allowed. Sports betting is regulated on a state-by-state basis.
BARACK OBAMA-SIGNED MARCH MADNESS BRACKET UP FOR AUCTION, ESTIMATED VALUE AT $20,000
Incidentally, Las Vegas will serve as one of the four host sites for the Sweet 16 and Elite Eight rounds of the tournament this year, which will serve as a warmup for the 2028 iteration of March Madness when Sin City will host the Final Four for the first time ever.
This year's March Madness officially gets underway with the First Four matchups on Tuesday and Wednesday, which will be played in Dayton, Ohio. The 2023 Final Four games and the national championship game will be played at NRG Stadium in Houston, Texas.
GET FOX BUSINESS ON THE GO BY CLICKING HERE
Clark emphasized that it's important to recognize that whether you're betting on sports or engaged in any kind of betting, it should be treated as "entertainment for adults" and anyone placing bets should "have a game plan to bet responsibly and set limits and budgets."
He said that the AGA intends to ensure "that anyone who wants to bet on sports or something that's additive to their experience, whether that be March Madness or something else, does that responsibly."
Fox Business' Suzanne O'Halloran contributed to this report.