Manufacturers are pushing back on a new air quality regulation advanced by the Environmental Protection Agency, arguing that companies in the sector are leading efforts to improve air quality and the agency putting forward new rules will hamper those efforts and slow economic growth.
National Association of Manufacturers (NAM) President and CEO Jay Timmons delivered an address on the state of manufacturing on Tuesday, and said that "we're going to tell the EPA that manufacturers are already leading to clean our air."
"The government shouldn't enact rules that, however well-intentioned, would make it more difficult to achieve our environmental goals, slow our economic growth and push us closer toward recession," Timmons said. "In fact, the NAM is launching a nationwide campaign to tell regulators to protect manufacturers and not change these standards before fully implementing some already on the books."
BIDEN TOUTS MANUFACTURING JOBS, AS INDUSTRY PUSHES FOR MORE ACTION STATE OF THE UNION FOLLOW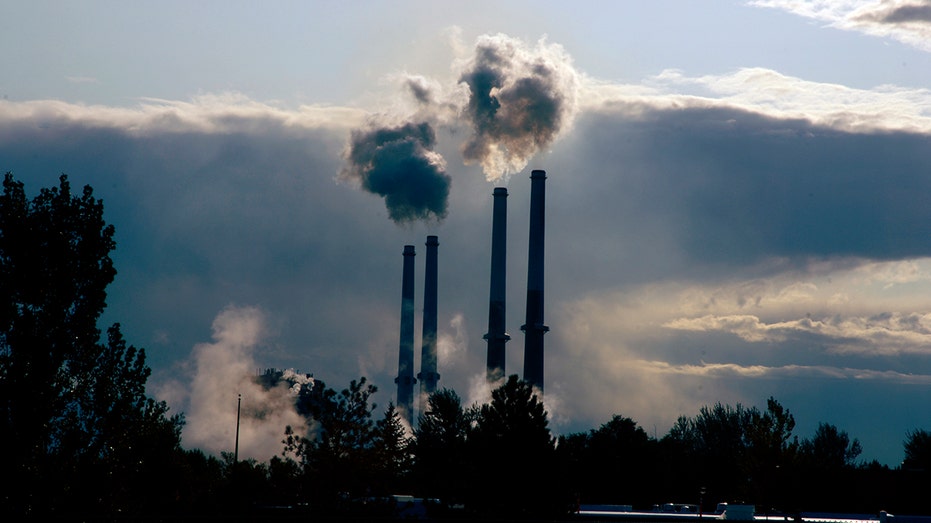 In January, the EPA announced a proposal to revise the national ambient air quality standard (NAAQS) for fine particle pollution known as PM2.5, which refers to particulate matter two and a half micrometers or less in diameter. The proposal would reduce the PM2.5 standard from 12 micrograms per cubic meter to a level between 9 and 10 micrograms per cubic meter.
The EPA wrote that fine particulate matter, such as soot, can "penetrate deep into the lungs and can result in serious health effects that include asthma attacks, heart attacks and premature death" and disproportionately affect vulnerable groups, like children and older adults with heart or lung conditions, "as well as communities of color and low-income communities" throughout the country.
US MANUFACTURING SECTOR SINKS FURTHER IN JANUARY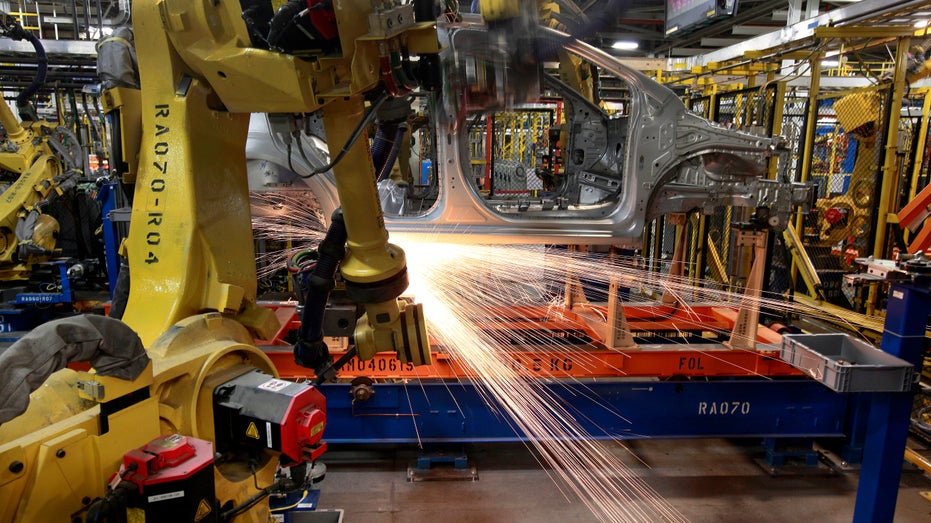 Particulate matter can be emitted from a source, like construction sites, fires, or smokestacks. It can also form in the atmosphere through reactions involving chemicals like sulfur dioxide and nitrogen oxides, which are emitted from power plants, industrial facilities, and vehicles.
"Our work to deliver clean, breathable air for everyone is a top priority at EPA, and this proposal will help ensure that all communities, especially the most vulnerable among us, are protected from exposure to harmful pollution," EPA Administrator Michael Regan said in a statement announcing the new NAAQS proposal. "This proposal to deliver stronger health protections against particulate matter is grounded in the best available science, advancing the Biden-Harris Administration's commitment to scientific integrity and a rigorous scientific process."
THE WHACK-A-MOLE ECONOMY: US MANUFACTURERS STRUGGLE WITH UNPREDICTABLE SUPPLIES
The NAM has pushed back on the regulatory proposal, arguing that levels of air pollution have declined dramatically in recent decades due to existing regulations and a "culture of innovation" that encourages environmental stewardship. The trade group cited EPA data showing that six common pollutants covered by NAAQS, including PM2.5, have dropped by 78% from 1970 to 2020; and that PM2.5 levels have fallen 44% since 2000.
It also warned that the EPA's proposal will create an additional regulatory burden that jeopardizes new clean energy projects through difficult permitting, undercuts efforts to bring manufacturing back to the U.S., and damages the economy at a vulnerable time for Americans.
GET FOX BUSINESS ON THE GO BY CLICKING HERE
The EPA will hold public hearings on the standards through a virtual platform on February 21, February 22, and February 23, 2023. The hearings will be held from 11:00 a.m. to 7:00 p.m. Eastern each of those three days. After reviewing comments, the EPA plans to issue its final standards later this year.