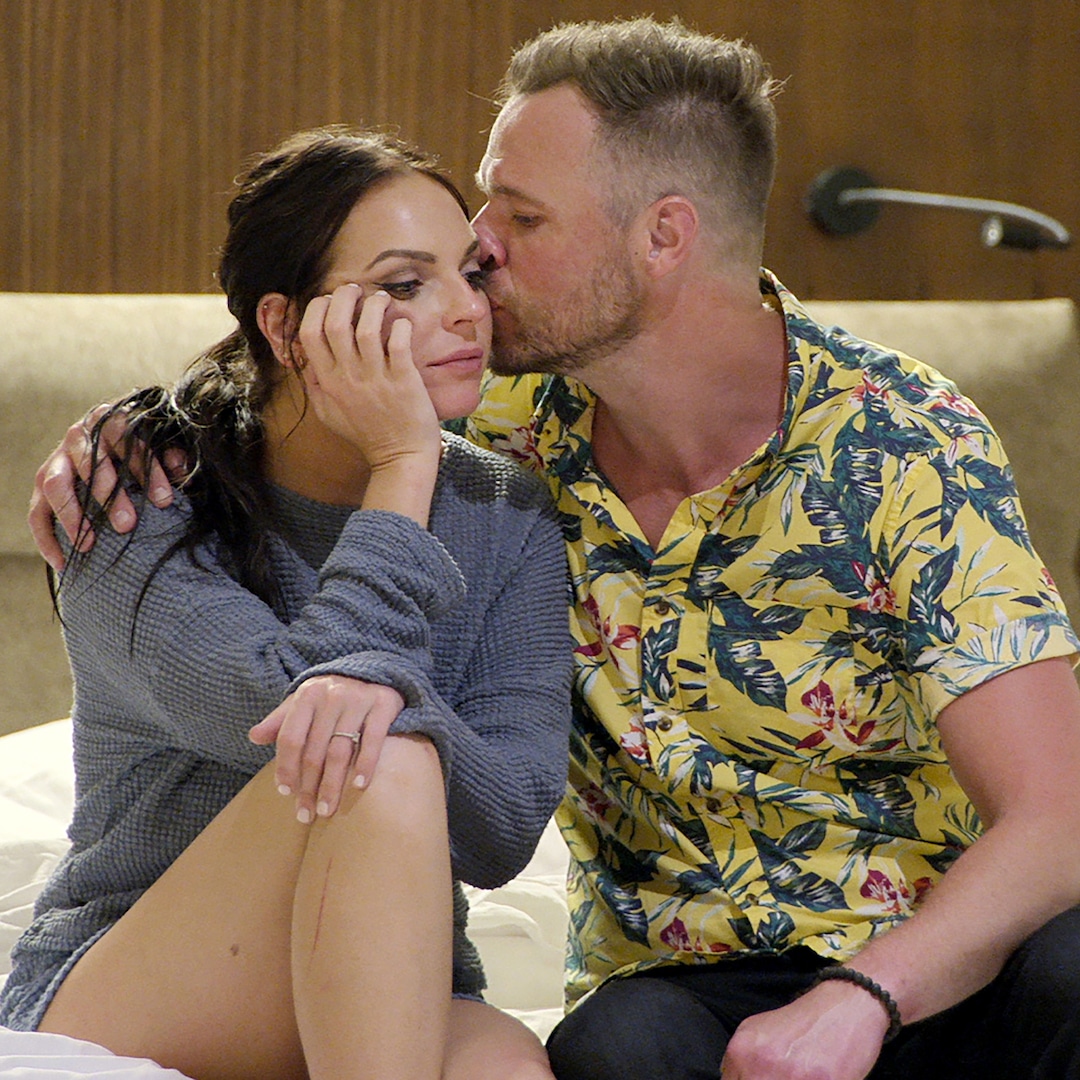 Content warning: This story discusses suicide.
Love Is Blind is being accused of turning a blind eye to its contestants.
Season two alums Danielle Ruhl and Nick Thompson were among several stars from the dating show who claimed they were deprived of food, water, sleep and mental health assistance during filming. In an April 19 Insider report, cast members said they suffered physical and psychological breakdowns as a result of the alleged neglect, with one unnamed contestant describing their on-set experience as "emotional warfare."
In response to the article, Kinetic Content—the production company behind the Netflix series—said in a statement to E! News, "The wellbeing of our participants is of paramount importance to Kinetic. We have rigorous protocols in place to care for each person before, during, and after filming."
E! News has reached out to Netflix for comment but hasn't heard back.
In the Insider report, contestants also claimed they were required to film up to 20-hours a day, during which they were frequently provided alcohol but rarely saw sunlight and had little time to sleep.