Lithium-ion batteries power the gamut of household items and micro mobility devices, but now, they're fueling household concern.
Researchers at Underwriters Laboratories' Fire Safety Research Institute (FSRI) told Fox News its teams are diligently studying fires resulting from lithium-ion batteries.
"We've run a series of experiments to look at how quickly these fires can spread and what impact they have to the survivability of the occupants —as well as the safe operations of the fire service," said Steve Kerber, executive director of UL's FSRI. "We want to make sure that our research is getting the word out so that people know how to safely live with batteries."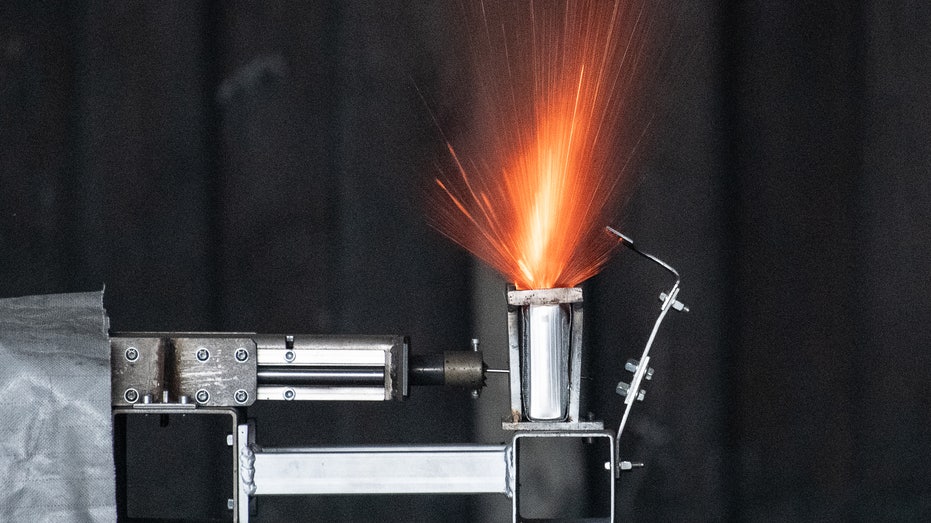 Lithium-ion batteries ignite due to battery defects or overheating, Kerber explained. The complications create an "unstoppable chemical reaction" known as thermal runaway.
"There is no stopping that once it happens, so it's incredibly important that people get away as quickly as possible," Kerber said. "Imagine that battery is touching five batteries around it. So when one overheats and goes into thermal runaway, it heats the five that are touching that."
U.S. AGENCY OPENS PROBE INTO ELECTRIC VEHICLE BATTERIES
Recordkeeping for lithium-ion battery related fires varies among fire departments but as of Feb. 15, there have been at least 42 known lithium-ion battery fires across the country and in New York City there have been 24, one of which was fatal, according to a FDNY spokesperson.
The most recent occurred in the Bushwick neighborhood of Brooklyn during the early morning hours on Valentine's Day. Fire investigators said two people were injured, including a critically injured 67-year-old woman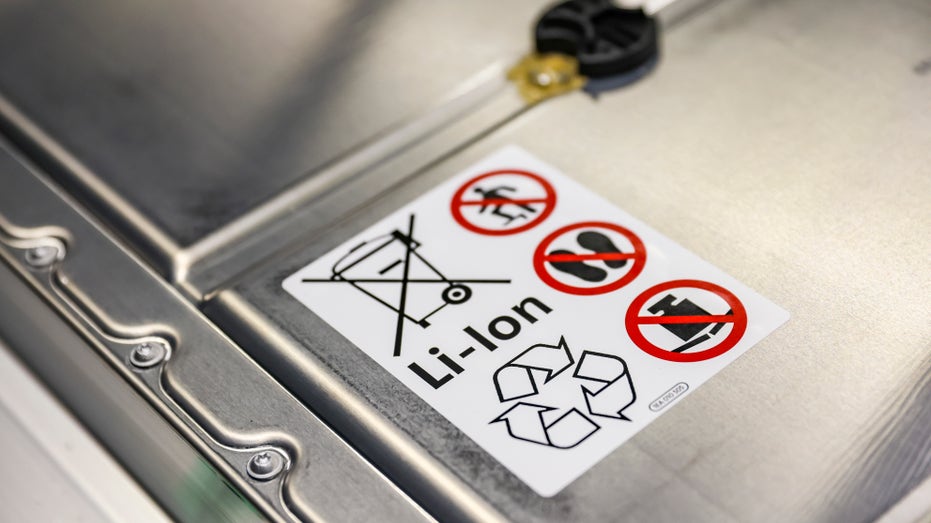 During a press briefing, New York City's Fire Commissioner Laura Kavanagh said the fire was caused by "e-bikes and lithium-ion batteries," adding that, "multiple devices were found on scene."
Back on Feb. 10 Kavanagh penned a letter to the Consumer Product Safety Commission (CPSC) imploring the agency to create more regulations for the battery-making industry
Kavanagh also suggested a ban of "universal" battery chargers to ensure micro mobility manufacturers' products only work with approved batteries.
According to the CPSC, from the start of 2021 through late November 2022, the agency received reports of at least 208 fires or overheating incidents associated with e-scooters, e-bikes or hoverboards — 19 of which were fatal.
Kristi Carleton of Colorado experienced the dangers of lithium-ion batteries earlier this month after her son's hoverboard ignited inside their home.
Carleton told Fox News she was home at the time of the incident, "I went back outside, and I had not called 911 yet because I had gotten the flames taken care of — and I was taking a video of it, [the hoverboard] exploded again, and then it went on to explode again."
"It had just never crossed my mind when we purchased this [hoverboard] for him and I would just urge extreme caution because I feel like I bought my son a bomb for his birthday," she added.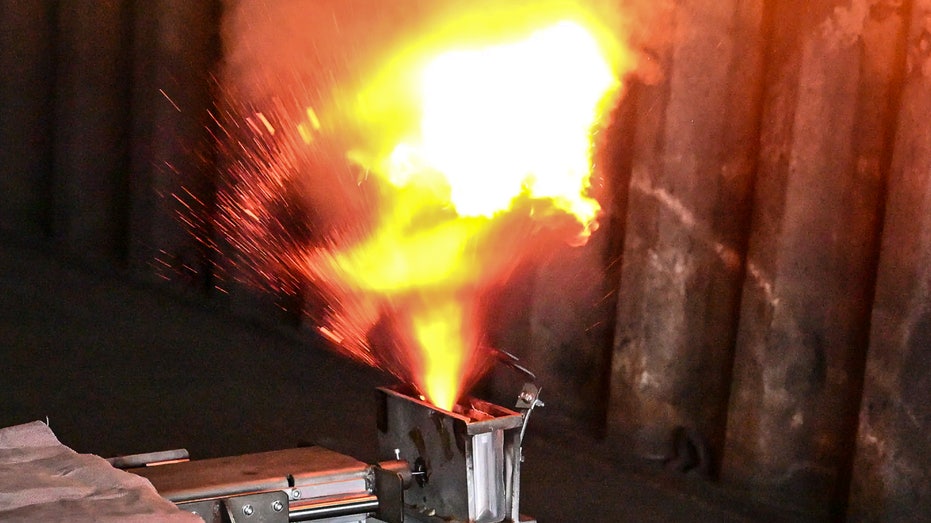 Firefighters located some 120 miles east of Denver at the rural Gypsum Fire Protection District responded to the Carleton's home to assess the situation.
"They had to break into the hoverboard and pull the battery compartments apart," said Carleton. "I think there were four or five batteries in the pack and they ended up separating those in the snow, and it still went on to smolder for quite a while after that."
READ MORE FROM FOX BUSINESS
Kerber recommends only purchasing safety-tested batteries, following manufacturer instructions, and charging larger items such as e-bikes or e-scooters, outside.
In a statement to Fox News, the Rechargeable Battery Association said, "PRBA fully supports the CPSC's recent recommendation on micro mobility devices such as e-bikes and e-scooters to ensure they are designed, manufactured, and certified for compliance with the applicable consensus safety standards such as UL 2272 and UL 2849."
GET FOX BUSINESS ON THE GO BY CLICKING HERE
"Other consumer products meet similar safety standards that take a "systems approach" to safety by requiring testing of the device, battery, and charger. PRBA encourages consumers to purchase lithium-ion batteries from original manufacturers who design their batteries with redundant safety features and to meet consensus safety standards. PRBA welcomes the opportunity to work with all interested parties on lithium-ion battery outreach and education to prevent lithium-ion battery incidents and increase consumer safety," the organization continued.