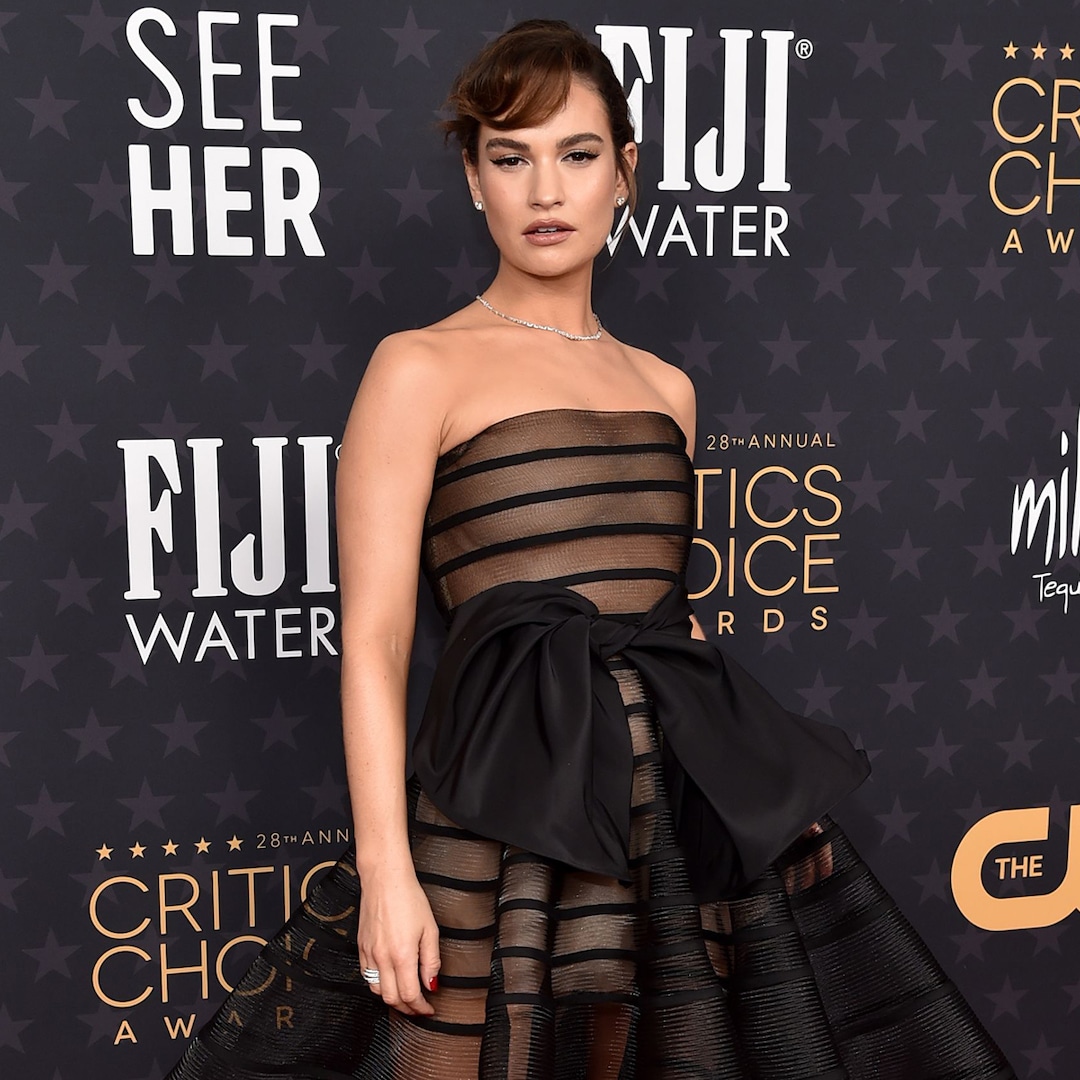 Mamma mia! Lily James is not impressed with the world of online dating.
The Pam & Tommy actress recently admitted to using a friend's account to check out the scene—and she did not like the caliber of profiles she saw on there. In fact, the entire experience left her completeley "despaired."
"The guys, they were rubbish," she shared during her Feb. 27 appearance on Capital Breakfast. "Sorry, guys."
Describing herself as a "serial relationshipper," the 33-year-old went on to explain that she saw a lot of people leading with soppy one-liners like "every day is a new day," something that her unlucky-in-love character in her new rom-com What's Love Got to Do with It? also experienced.
"There's a line in the film where my character's looking at this guy and he's got a sentimental quote," she continued, "and she's like, 'He's fit enough that I'll overlook the sentimental quote.'"
Relating to the onscreen situation, Lily added, "That would be a bit of a turnoff for me."