Representative Lauren Boebert, a Colorado Republican, criticized health care bills on Friday that were signed into law in her Democratic-led state to protect access to gender-affirming care and abortion.
Colorado Governor Jared Polis on Friday signed three bills into law that extends protections to out-of-state patients who can come to the state to have an abortion, access puberty blockers, or receive gender-affirming procedures and medications without worrying about prosecution, the Associated Press reported. Access to such procedures and care are either banned or limited in nearby Republican-led states, such as Wyoming and Utah.
"Colorado is set to sign a law making it a sanctuary state for 'gender-affirming care' for children. It is a complete disgrace that our state will be passing a law legalizing the mutilation of young children under the guise of medical care. Leave our children alone," Boebert, a MAGA Republican, wrote on Twitter.
Colorado's new law is a build off of the state's effort to codify abortion last year after the Supreme Court overturned Roe v. Wade, a 1973 landmark decision that provided women the federal right to have the medical procedure. The Court's decision paved the way for some states to enact their so-called "trigger laws," which allowed them to set their own abortion policies and legislation.
"We celebrate freedom. Today is really about freedom, standing up to protect freedoms that are under attack, sadly, in many other states across the country," Polis said during a bill signing ceremony in his office on Friday, according to Colorado Newsline.
In a statement emailed to Newsweek by his office on Saturday, Polis said that these "pro-freedom laws" would further uphold Colorado's value of protecting access to reproductive health care, adding that he and state lawmakers "value individual freedoms and we stand up to protect them."
One of Colorado's three new bills protects those who travel to the state for an abortion or gender-affirming care from lawsuits or criminal prosecution launched in other states. Providers of those procedures are also protected. The bill also integrates gender-affirming care into the definition of reproductive health care.
The second bill requires large employers to expand their health insurance plans to cover the cost of abortions starting in 2025. Government employers and employers who hold a religious belief against abortion will be exempted from this requirement. Meanwhile, the third bill combats "false" advertising by anti-abortion centers, declaring that promoting and prescribing anti-abortion reversal medication is unprofessional conduct, unless deemed otherwise by the state's medical boards by October 1, 2023.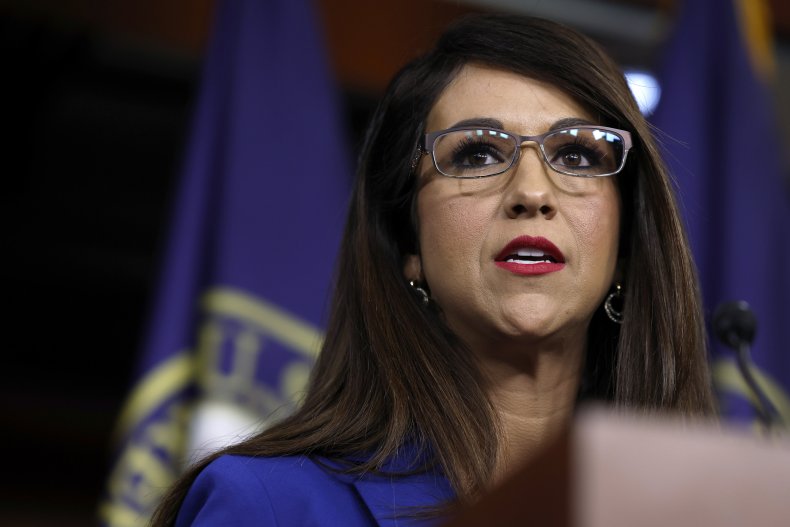 Colorado's new legislation has been welcomed by some advocates and state lawmakers, including those who sponsored one of the bills.
"We pass this legislation today in order to say 'We see you in Colorado' and 'We've got your back," said Democratic Senator Julie Gonzales, according to Colorado Newsline. "Let the passage of these three bills, as they are signed into law today, stand as a testament to folks in this state and across this country that Colorado is a beacon for care and that we will support you."
Meanwhile, Ashley Blinkhorn, an abortion activist who testified in favor of the bills during legislative hearings, said that the legislation aims to help those seeking abortions and gender-affirming care across the entire country. State lawmakers are already expecting an increase in wait times for gender-affirming care, according to the AP.
"It's a real comfort to know that Colorado both will provide health care to them if they visit or if they move here," she said, the AP reported.
The legislation, however, received backlash from Republican lawmakers in the state, including Colorado House Minority Leader Mike Lynch who was concerned that the law would make the state a hub for abortions, attracting "the vulnerable, the indigent and frightened minors from all over the country," and added that the trio of bills don't protect the freedom of choice.
"They deny a new mother the choice to consider alternative options other than to end her pregnancy," said Lynch, the AP reported.
Some Republicans have been pushing back against gender-affirming care for minors. In February, Georgia Republican state senators introduced two bills that would ban gender-affirming care for those under the age of 18, becoming the 26th state in the country to try to limit or ban care for transgender patients.
Before Georgia, Republican legislators had taken similar attempts in recent months in Arizona, Hawaii, Idaho, Indiana, Iowa, Kansas, Kentucky, Mississippi, Missouri, Montana, Nebraska, New Jersey, New Hampshire, North Carolina, North Dakota, Oklahoma, Oregon, South Carolina, Texas, Tennessee, Utah, Virginia, Washington, West Virginia and Wyoming.
Newsweek reached out by email to One Colorado, which advocates for LGBTQ+ rights, for comment.