If I've said it once, I've said it a thousand times: The presidential election is going to be about pocketbook issues, kitchen table issues, it's going to be about the economy, stupid. The Biden economy has barely grown in the last five quarters and the leading indicators are pointing to a recession in the next 12 months.
Inflation skyrocketed to 9%, it has come down some, but today's GDP report shows it's still around 5%, which is way too high. Interest rates have soared. Even mortgage rates are back over 7%. While it's true the jobs market is holding in, the more important fact is that real wages for middle-class families have fallen 7% during Joe Biden's presidency. It's the soft underbelly of the economy, but they are underwater after inflation and it's a killer.
Art Laffer has said many times that the winner of the coming election will be that person that shows he or she can be proper stewards of a prosperous economy. Kellyanne Conway similarly has told us many times that woke, as important as it may be, will be far less important than a pro-growth economic agenda. Speaking of which, here's my pal and colleague, Laura Ingraham, on her show last night giving her final thought.
LAURA INGRAHAM: Both DeSantis and Trump should remember that Reagan won in 1980 hammering Carter's economy and Clinton won in '92 hammering Bush's economy. As tempting and fun as the other issues are to bat around, the path to victory is offering credible solutions to what worries voters most.
RON DESANTIS HITS DISNEY ON TWITTER SPACES, SAYS DISNEY WORLD MADE MONEY STAYING OPEN DURING COVID
Now, Florida Gov. Ron DeSantis formally announced his presidential campaign last night on Twitter. Unfortunately, technical problems undermined his announcement. I guess Twitter Spaces crashed and he lost over half his original audience. I'm going to blame my hero, Elon Musk for that one. Somebody should've figured there would be a risk, but I don't think it was wise for an audio-only announcement.
However, if you saw the excellent interview last night on Fox News by Trey Gowdy with Gov. DeSantis, you would've been rewarded with a very intelligent issues discussion by the Florida governor. Without question, he's a capable guy and a genuine conservative. He talked about American decline and why it is not inevitable.
He seeks to restore normalcy, end the culture of losing and he is quite confident that he will be victorious in the primaries and the general election. He was much more at ease talking about woke cultural issues than he was about anything else. He labeled it "cultural Marxism" and he seeks to end what he calls "the sexualization" of children. He would fire FBI Director Chris Wray on day one as president.
He favors "Remain in Mexico" and building a wall and curbing phony asylum requests, and he's for a negotiated settlement in Ukraine. Trey Gowdy asked him about the economy and here Mr. DeSantis was a little sketchy. He did say he would expand energy production to include fossil fuels. Of course, he opposes excess federal spending, but he had no specifics on that or the big entitlements. He did not mention taxes, nor regulations. Nor did he use the phrase "economic growth" or "prosperity."
However, he had a superb answer on inflation concerning the Federal Reserve. He's a big Fed critic. He said the role of the central bank is to foster a stable dollar, not to be an economic central planner. Now, I like that very much and totally agree.
So, the governor needs to build out an economic vision. I would say for him that's priority number one and I think right now the growing Republican presidential field has to work harder to convince the electorate that one of them or the GOP itself can be good economic prosperity stewards.
CLICK HERE TO GET THE FOX NEWS APP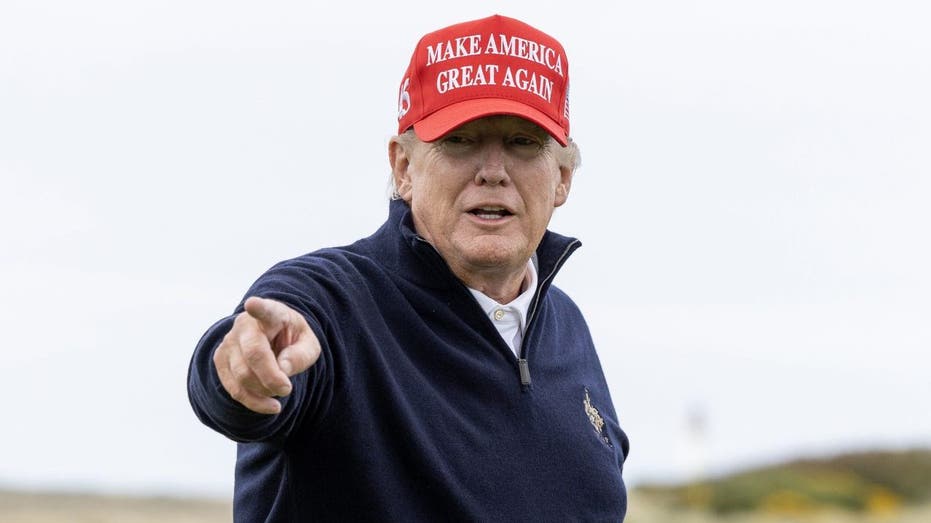 I thought former President Trump did a good job at the CNN town hall debate with his "drill, baby, drill" and he did emphasize his achievements cutting taxes and regulations to spur growth, but in the spirit of tough love, Mr. Trump needs to articulate a federal spending budget policy and, to be honest, a little more on protecting King Dollar.
Actually, the best growth advocate right now in the GOP is House Speaker Kevin McCarthy, who is fighting so hard to get a good budget deal and raise the debt ceiling. McCarthy talks about promoting growth and reducing inflation all the time and the principle of a balanced budget. So, save America. Peace through strength. Grow the economy.
This article is adapted from Larry Kudlow's opening commentary on the May 25, 2023, edition of "Kudlow."