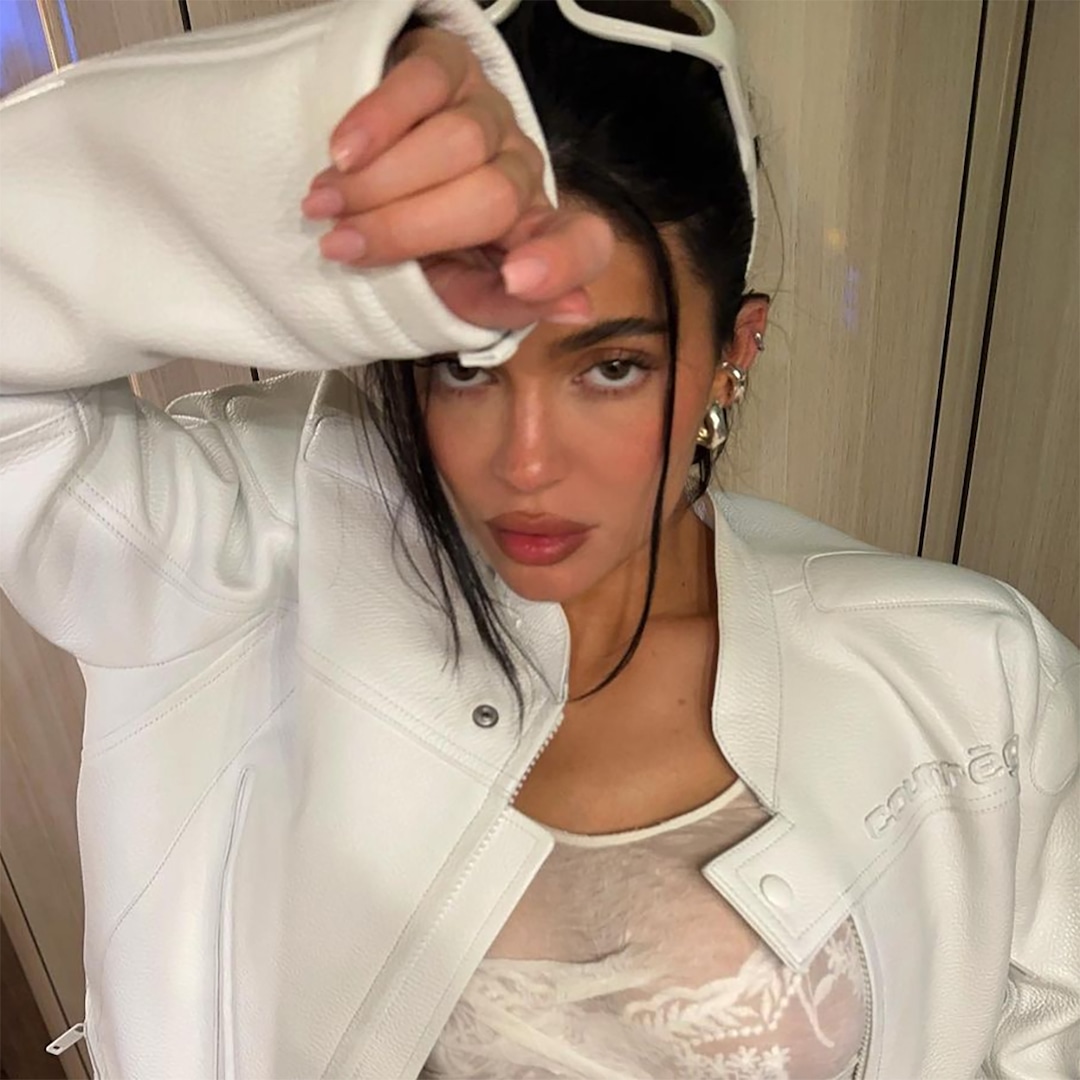 The Kardashian-Jenners take Coachella 2023!
Kylie Jenner and sisters Kendall Jenner and Kourtney Kardashian were all spotted sporting chic styles while partying during the first weekend of the annual music festival.
Kylie stepped out with friends in a white jacket, a semi-sheer crop top worn over a lace bra, a mid-length denim skirt, gray sneakers and white plastic sunglasses. Kendall was spotted dancing in a black leather jacket, denim min-skirt and black mid-length boots while watching rapper Bad Bunny, with whom she's been sparking romance rumors, perform his headlining set onstage.
While the Jenner sisters have attended Coachella many times over the years, Kourtney made a rare appearance at the festival April 14, supporting her husband Travis Barker from the side stage as he performed with his band Blink-182, which marked their first show with original member Tom DeLonge in nine years. The Poosh founder wore a black hoodie under a black and blue furry jacket and black boots.