Singer-songwriter Kid Rock posted an Instagram photo on Sunday promoting Happy Dad seltzer, a company which has partnered with transgender figure Caitlyn Jenner in the past.
This is in contrast to his vocal criticism of Bud Light who recently collaborated with transgender influencer and activist, Dylan Mulvaney.
Many conservative figures have called for a boycott of Bud Light, with Jenner herself urging people to switch to Happy Dad.
Amid his vocal criticisms of Bud Light, singer-songwriter Kid Rock has turned to promote a different beverage company—one that's partnered with a prominent transgender figure in the past.
On Sunday, Rock, whose real name is Robert James Ritchie, posted an Instagram photo of him holding up a can of Happy Dad seltzer at the UFC 287 event in Miami the night before.
"Fight night with some @happydad," the singer's caption read. The seltzer brand commented underneath the photo, which said, "this must mean that Michigan is soon." Ritchie is a Michigan native.
The post comes less than a week after Ritchie attacked Bud Light for its collaboration with transgender influencer and activist Dylan Mulvaney in a viral video, where he took an assault rifle to a case of the company's beers and told Mulvaney it was time "he transitioned to 'Adult Rock' by growing the f*** up."
The seltzer that Ritchie promoted over the weekend, however, also has ties to figures in the transgender community. Caitlyn Jenner, a transgendered woman, has posted promotional content for Happy Dad in the past, with the seltzer brand featuring Jenner on its own social media accounts.
Last April, Happy Dad posted a video of Jenner drinking the hard seltzer with the caption, "@caitlynjenner is a Happy Dad!" The brand has also previously shared pictures of Jenner drinking Happy Dad with the company's co-founder, Canadian YouTuber Kyle Forgeard.
Meanwhile, Jenner has shared photos and videos of herself with cans of the seltzer and at the brand's promotional tent during a golf tournament hosted at former President Donald Trump's Los Angeles golf club.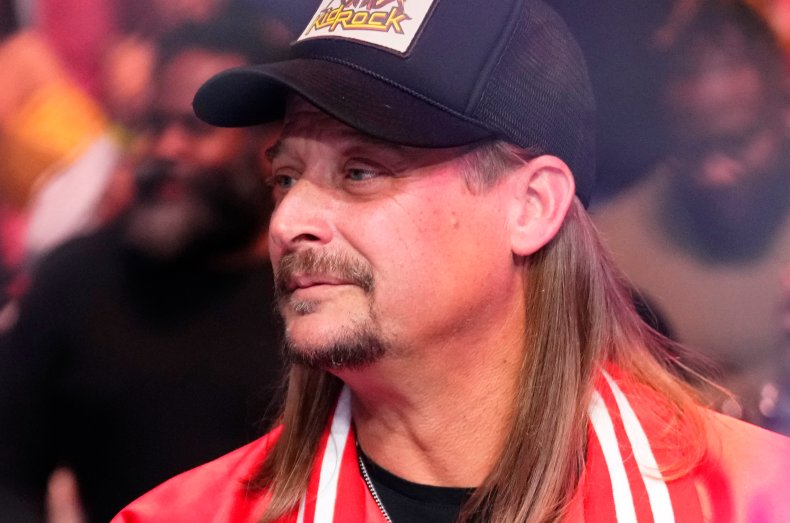 Although the former Olympic athlete transitioned from male to female, Jenner has been widely criticized within the LGBTQ+ community for her controversial stances on matters like same-sex marriage and transgender female athletes. The discussion around whether these athletes can play on girls' and women's' sports teams has become a large part of the culture wars over gender identity and a number of GOP-led states have made moves to prohibit these athletes from competing on these teams.
Jenner was among those who spoke out against Mulvaney's collaboration with Bud Light and called for a boycott of the beer brand in response to the partnership.
"Everyone switch to @happydad," Jenner tweeted last Wednesday. "@budlight went too far this time!"
A number of conservative figures have also called for people to stop buying Bud Light products in response to the partnership with Mulvaney, who obtained a large following after her viral TikTok series, Day 365 Of Girlhood. Conservative commentator Tim Pool called for a boycott of all products produced by Bud Light's parent company, Anheuser-Busch, while supporters of former Republican gubernatorial candidate for Arizona Kari Lake also refused to drink the beer brand at her rally in Iowa last week, according to Lake.
Last week, a spokesperson for Anheuser-Busch told Newsweek that it had gifted Mulvaney a personalized can with her face on it to "celebrate a personal milestone and is not for sale to the general public."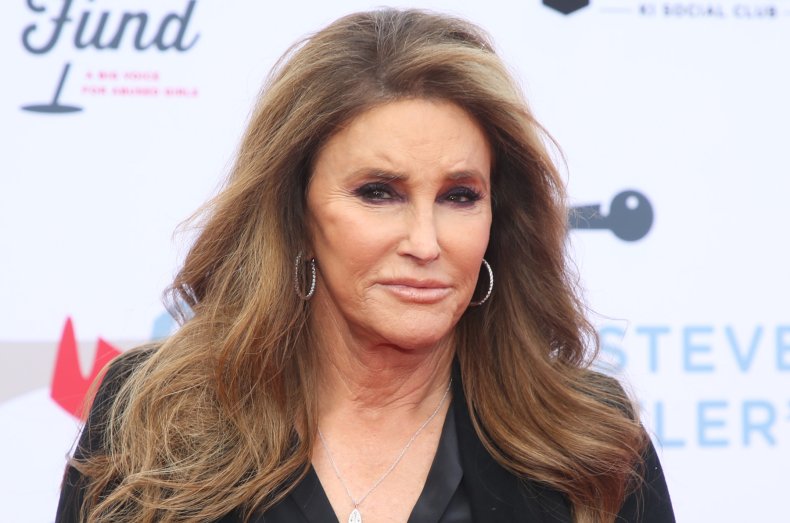 The decision to work with transgender influencers comes on the heels of other brand partnerships from companies like Jack Daniels and Hershey's.
Ritchie was recently mocked amid the Bud Light controversy after an old photo of him drinking the beer brand resurfaced online.
While Newsweek was unable to independently verify the image of Ritchie chugging a bottle of Bud Light while sitting next to a drag queen at a nightclub in Florida, the picture was circulated online as social media users on Twitter, Reddit, and Facebook all poked fun at the singer.
Newsweek reached out to Ritchie and Jenner via email for comment.