Vice President Kamala Harris is getting bombarded with criticism for touting that the Biden administration has reduced electricity bills for working families.
KAMALA HARRIS SAYS BIDEN ADMIN HAS REDUCED HEAT, ELECTRIC COSTS AMID RECORD PRICES
One California restaurant owner, Jeff Kacha, is particularly frustrated with the Vice Presidents' comments, arguing on "Fox & Friends First" that his restaurant's electric bill has risen to $8,000 a month.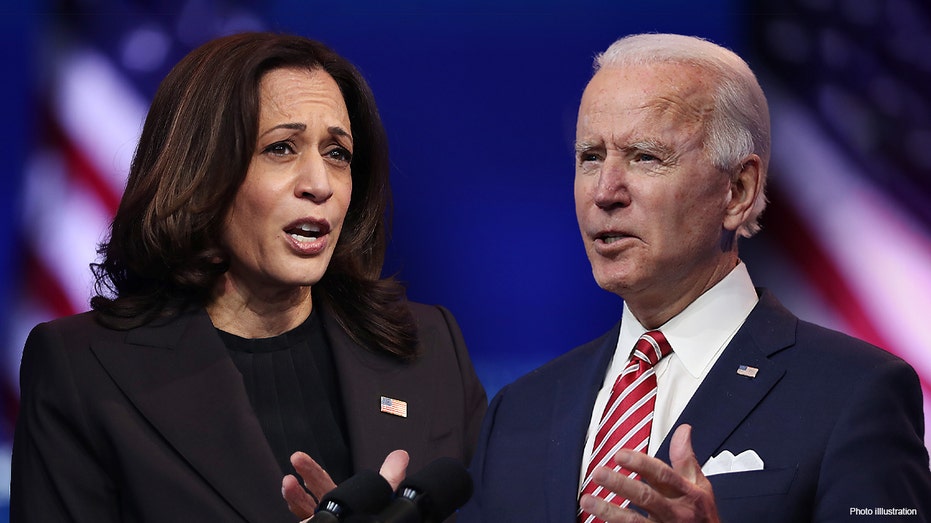 "For working families, we have reduced heating and electricity bills so folks have more money in their pockets to buy things like schools supplies, replace the dishwasher or take a family vacation," Harris said during a speech Wednesday on efforts to lower costs for homebuyers at Bowie State University in Maryland.
DC BILL WOULD GIVE SOME GAS STOVE OWNERS FREE ELECTRIC STOVES
"Fox & Friends First" host Todd Piro posed an important question, asking Kacha, "where's all this extra money Kamala keeps talking about?"
"We don't have it. Well, we have a lot more bills," Kacha said. "This is definitely a problem. We've had our electric bill go up to $8,000. We haven't gotten our new bill. So there's a lot of one-two punching going on with our payrolls. We haven't seen much of this money."
When asked whether Harris is lying, Kacha said: "I don't know if I'd call it lying."
"I would just call it confusion," he continued. "Right when the bill came out at $8,000 here, we were told we were going to get a 60% decrease. You know, we haven't seen the bill this month yet," he explained.
MINNESOTA DEMOCRAT LAWMAKERS PUSH BAN ON GAS-POWERED LAWN MOWERS, CHAINSAWS TO CURB 'CLIMATE POLLUTION'
The California resident went on to say that it would be "great" if his restaurant were to receive a 60% return, however, "nothing has shown up."
Kacha stressed that he is not sure how to compensate for the $8,000 nugget.
RESTAURANT OWNER SOUNDS THE ALARM ON PROPOSED GAS STOVE BAN: 'THIS WILL DESTROY OUR INDUSTRY'
"We've got to pull it from somewhere. It's either from me or it's going to be end of the cost or we're going to raise prices to the clients. We can't keep raising prices or chase up the customers because the problem is, is that everybody looks at the bill and said, hey, last time I came here, it was, you know, $20. Now it's 30, $39. Something's wrong," Kacha continued.
As a restaurant owner, Kacha also faces another conundrum. The White House is additionally pushing for Americans to transition from gas to electric.
"They want us to replace the gas into all electric kitchens. It's very hard to cook a breakfast place with eggs, with an electric cooktop because it's constant power just moving," Kacha said Friday.
"At least the gas works. But, we're running through this problem now. They're saying, they want to alleviate the gas, they want to get rid of it completely. And solar's here to you know, I don't know if it works,"
GET FOX BUSINESS ON THE GO BY CLICKING HERE