A federal judge on Friday issued a nationwide injunction blocking Starbucks from firing employees who are attempting to unionize and ordered that the company reinstate a worker who claims she was fired for engaging in protected, union-related activities.
U.S. District Judge Mark Goldsmith ordered Starbucks to reinstate Hannah Whitbeck, a shift supervisor whose employment was terminated in April after she became the "face" of the Michigan unionization campaign. The judge said Whitbeck must be returned to her former position on an interim basis or be given a "substantially equivalent position, without prejudice to her seniority or any other rights and privileges previously enjoyed."
The National Labor Relations Board (NLRB) contends that Starbucks discharged Whitbeck in retaliation fo her labor-related activities. Starbucks denies this and argued in court that Whitbeck was fired because she decided to leave work early on one occasion, violating the store's "two-partner" rule by forcing another employee to manage the store alone for about a half hour.
Ticker
Security
Last
Change
Change %
SBUX
STARBUCKS CORP.
107.10
-0.44
-0.41%
NLRB has accused Starbucks of violating the National Labor Relations Act, which protects certain unionizing activities. Goldsmith found there was reasonable cause to believe Starbucks had indeed done so.
STARBUCKS WORKERS AT 100 STORES BEGIN THREE-DAY STRIKE IN CAMPAIGN TO UNIONIZE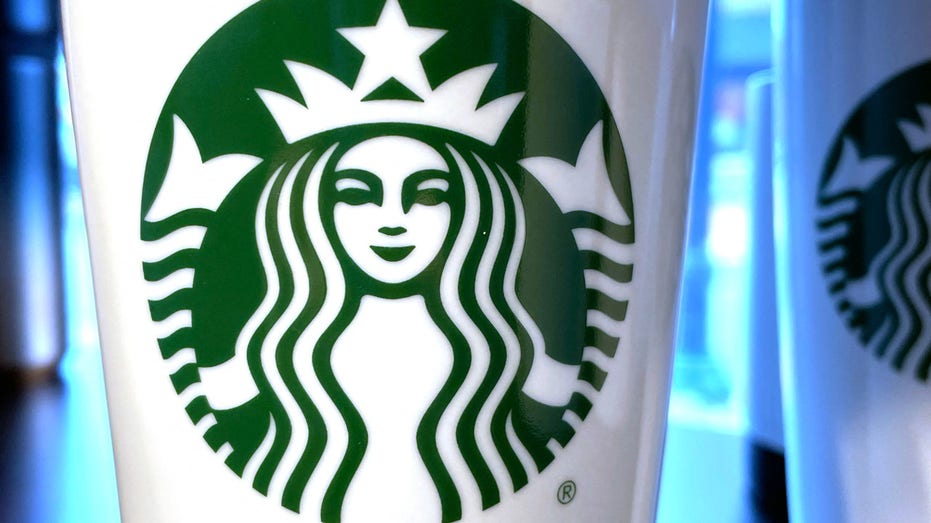 Elizabeth Kerwin, the regional director for the seventh region of the National Labor Relations Board, represented Whitbeck in court. Kerwin argued that Starbucks knew about Whitbeck's union activities because, among other reasons, she openly wore a button in support of "Starbucks Workers United." Starbucks did not deny that Whitbeck engaged in protected union-related activities, which Goldsmith said satisfied the NLRB's burden to show Whitbeck engaged in protected activity and that her employer knew about it.
NLRB also needed to demonstrate that Starbucks acted with "anti-union animus," and the board did so by arguing Starbucks fired Whitbeck in violation of its own policies instead of giving her a written warning. Starbucks countered that Whitbeck cannot identify a similarly situated employee who was given final written warning before violating the "two-partner" rule.
STARBUCKS FRAPPUCCINO BOTTLES RECALLED OVER FOREIGN OBJECT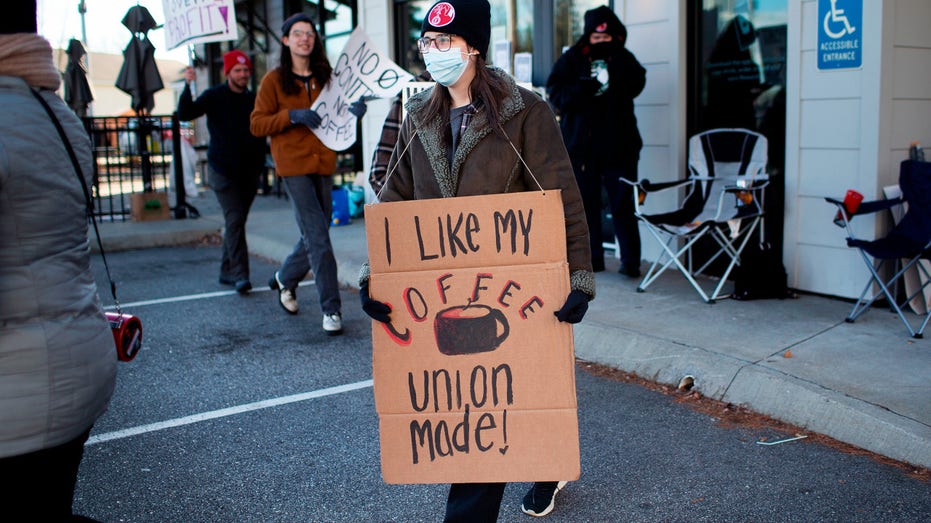 However, the court said at this stage the board only needed to demonstrate that "facts exist which could support the Board's theory of liability," and Goldsmith found NLRB had done so.
The judge enjoined Starbucks from discharging employees at any of its stores in the United States because "they engage in union and protected concerted activities" and from interfering, restraining or coercing employees exercising their protected unionization rights.
Starbucks is required to post physical copies of the judge's order at its store in Ann Arbor, Michigan, and to communicate the decision to employees, according to court documents.
STARBUCKS CEO MANDATES CORPORATE EMPLOYEES RETURN TO THE OFFICE AT LEAST THREE DAYS A WEEK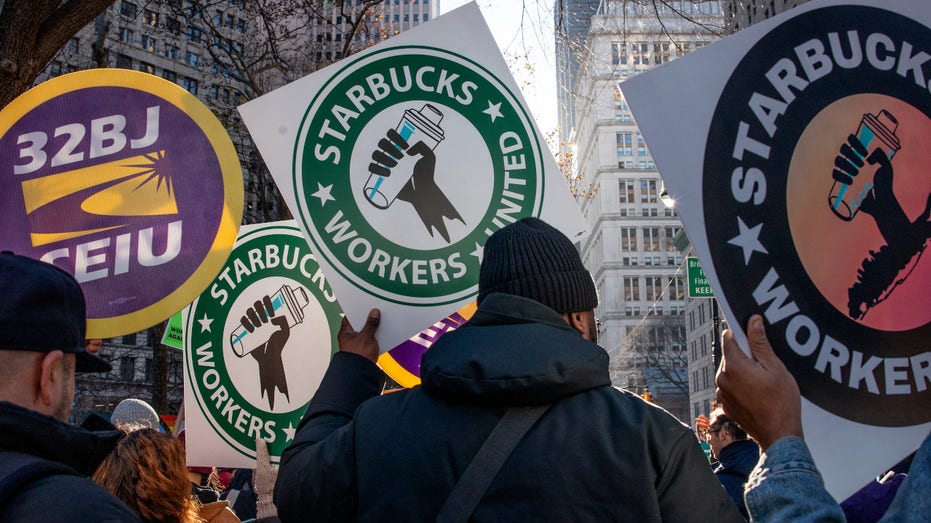 Starbucks must also convene one or more mandatory meetings at its Ann Arbor location to read aloud for employees to hear. The company has 21 days to submit an affidavit declaring it has complied with the court's order.
Starbucks was unable to respond to a request for comment.
Starbucks Workers United pointed out that NLRB regional offices have alleged that Starbucks has fired over 60 union leaders in retaliation for organizing, "causing some workers to lose their income, healthcare, and even housing in some cases."
"This decision highlights the necessity of a national remedy to stop Starbucks' scorched-earth union-busting campaign and hold the company accountable for their actions," the union told Fox Business.
CLICK HERE TO READ MORE ON FOX BUSINESS
The union estimates over 200 union leaders have been fired across the country and has called Starbucks "one of the worst violators of federal labor law in modern U.S. history."
They expect Whitbeck to return to her job within the next few weeks.