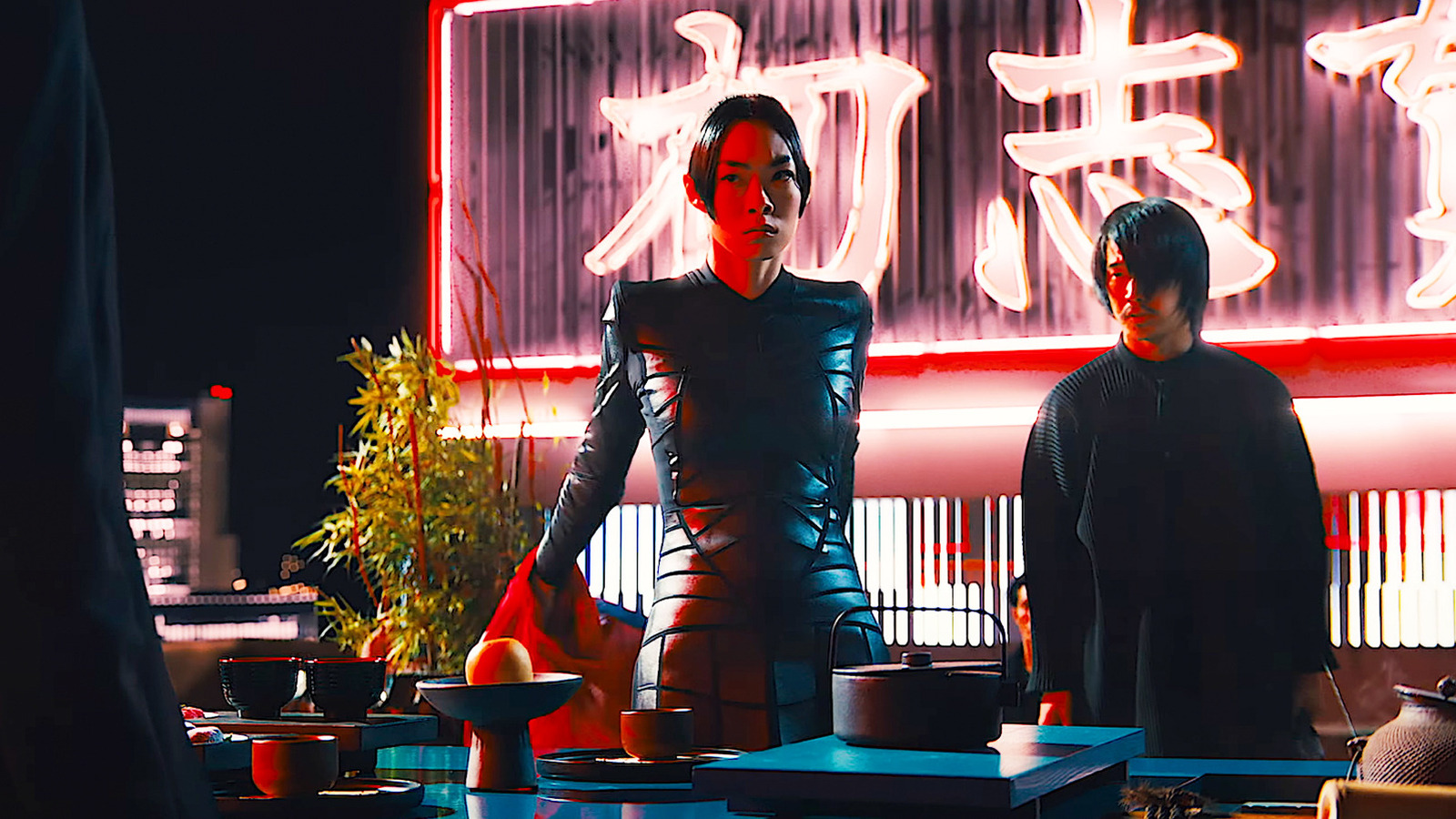 Rina Sawayama does such a stellar job of playing her bow and arrow-wielding Osaka Continental concierge, it's incredible to think this was her first major film role. Not only does she handle the emotional scenes between Akira and Shimazu like a pro, her combat sequences were as impressive as everyone else's. The musician-turned-actor previously explained how she underwent five weeks of training in Berlin to get her choreography down — which seems like very little considering the intensity of the fight scenes.
But it seems the intensity was, initially, a little too much for Sawayama, who visited "The Tonight Show Starring Jimmy Fallon" and revealed that she threw out her back on the very first day of training:
"In the first week, they were like, 'Oh, we're just going to do some drills just to get you warmed up.' And I think it was honestly the first day of training, I did a move [where] you just dodge underneath. You're in a squat position and you just dodge […] So, I threw my back out."
Sawayama explained how she didn't tell anyone about her injury, but it turned out she had actually pinched a nerve. And despite her efforts to hide it, the actor's posture was so lopsided after a few days that she eventually had to get treatment.
Thankfully, the injury didn't stop her from completing the job, which is a good thing in light of the way that the "John Wick: Chapter 4" credit scene ended. And despite Akira being Sawayama's first role, she never seemed out of place among the movie's stars, suggesting she's perfectly capable of carrying her own story. That is if Lionsgate should decide to push forward with an Akira project — and Sawayama's back holds up okay.