Legal analyst Glenn Kirschner has said that Representative Jim Jordan broke the law in New York state by threatening to investigate Manhattan District Attorney Alvin Bragg.
Jordan, an Ohio Republican who currently serves as chair of the House Judiciary Committee, vowed in the wake of Donald Trump's historic indictment to investigate Bragg's conduct in bringing criminal charges against the former president, claiming that the district attorney's actions were politically motivated. Pursuant to that goal, Jordan on Thursday issued a subpoena for testimony to former Manhattan prosecutor Mark Pomerantz, who worked on the Trump case before resigning last February.
In response, Bragg's office released a statement decrying Jordan's efforts as "an unprecedented campaign of harassment and intimidation."
"The House GOP continues to attempt to undermine an active investigation and ongoing New York criminal case with an unprecedented campaign of harassment and intimidation," a spokesperson for the Manhattan district attorney's office said Thursday. "Repeated efforts to weaken state and local law enforcement actions are an abuse of power and will not deter us from our duty to uphold the law."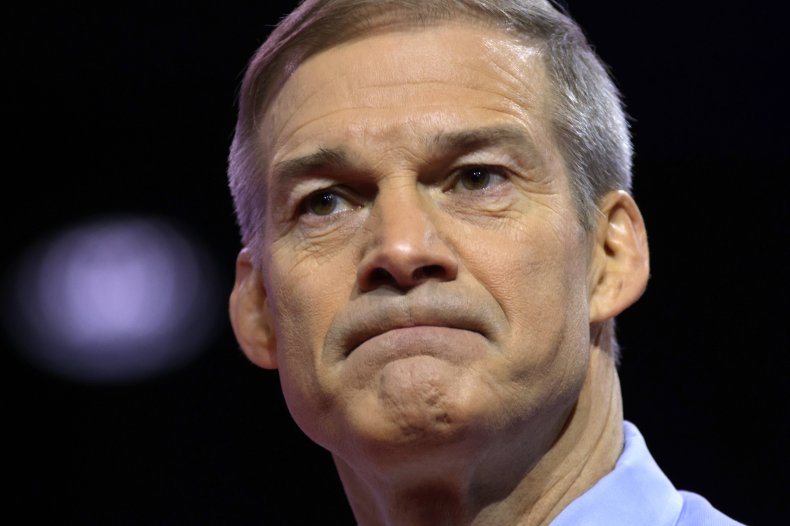 In a Saturday episode of his podcast, Justice Matters, Kirschner argued that Jordan's efforts to investigate Bragg were in violation of a law in New York against "obstructing governmental administration."
"Under our law, a person is guilty of Obstructing Governmental Administration in the Second Degree when that person intentionally…prevents or attempts to prevent a public servant from performing an official function by means of intimidation, physical force or interference," the law cited by Kirshner, a former federal prosecutor, reads.
"That is precisely what Jim Jordan has done and is doing," Kirschner argued. "And that's precisely what district attorney Alvin Bragg put Jim Jordan on notice of."
Kirschner continued, stating that it remains to be seen what Bragg will do in response to Jordan's efforts, adding that he can either let the congressman off the hook or "enforce the laws of New York," and pursue an arrest warrant against the Republican. Over the course of making the argument, Kirschner also noted that Jordan's efforts were in violation of the 10th Amendment, as the federal government cannot interfere with a state-level prosecution.
Kirschner, a notably vocal critic of Trump, previously said that the former president had violated that same law when he made several posts to his social media platform, Truth Social, insulting Bragg and threatening "death and destruction" if he were to be indicted.
As of now, Bragg has made no indication that he is considering obstruction charges for Jordan or Trump.
Newsweek reached out to Jordan's press office for comment.