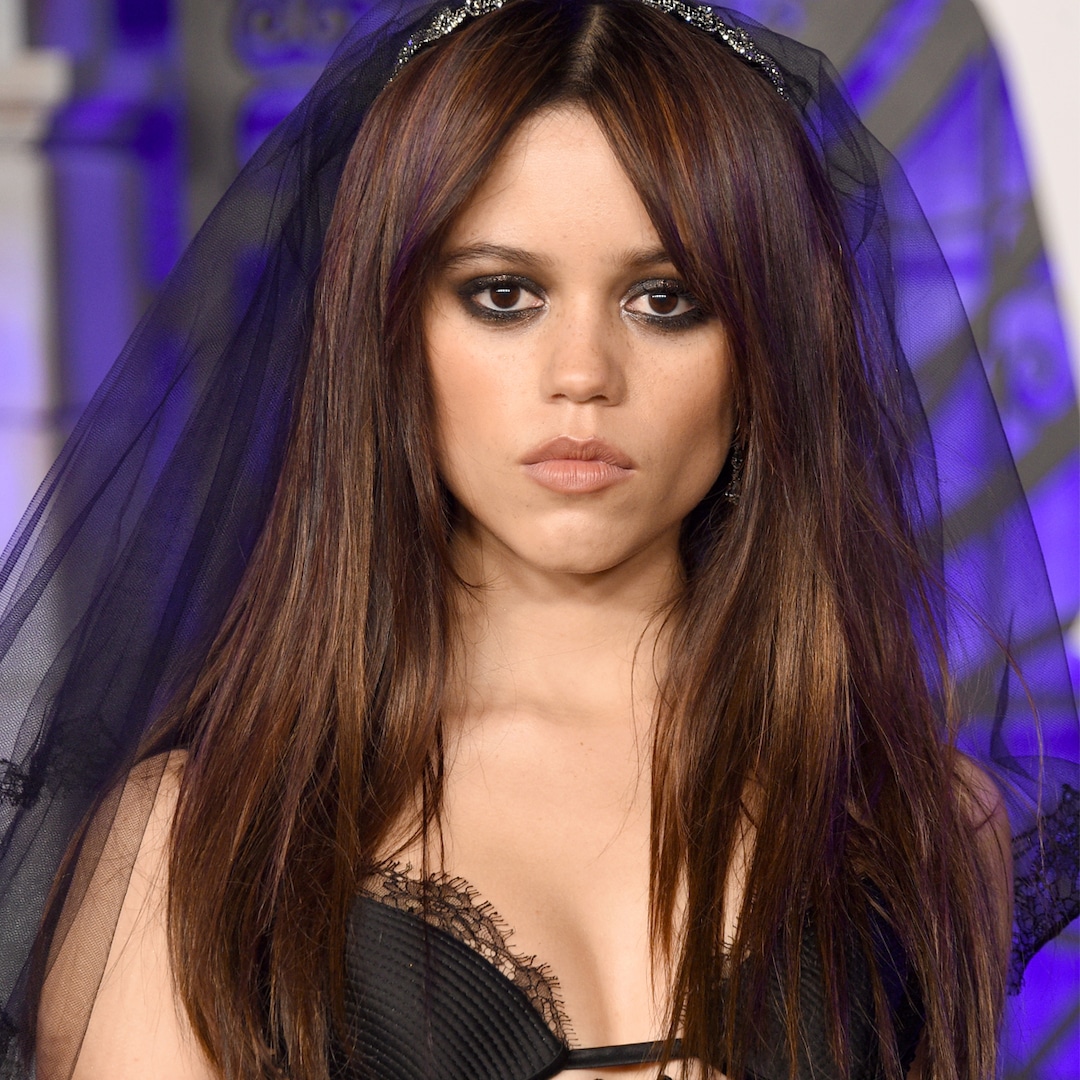 Jenna Ortega is embracing the dark side.
The Wednesday actress recently shared just how connected she is to the iconic Addams Family character, especially when it comes to her newfound sense of style.
"Up until then I was really, really attached to my long hair," Jenna told Vogue in an interview published on April 12 about chopping her hair into the viral "wolf cut" last December. "Changing it encouraged me to be more adventurous; to experiment and be more creative in that way."
The 20-year-old pointed out that after playing Wednesday, she's not afraid to push the boundaries with her fashion and beauty. After all, she's rocked a Corpse Bride-inspired look at the Netflix show's red carpet premiere last November or her edgy wardrobe malfunction at the Scream VI screening in March.
"I've always respected goth culture," she explained. "I've always had a darker sense of humor, but I never felt like I was able to express that. Now I feel like I can embrace those qualities in myself."