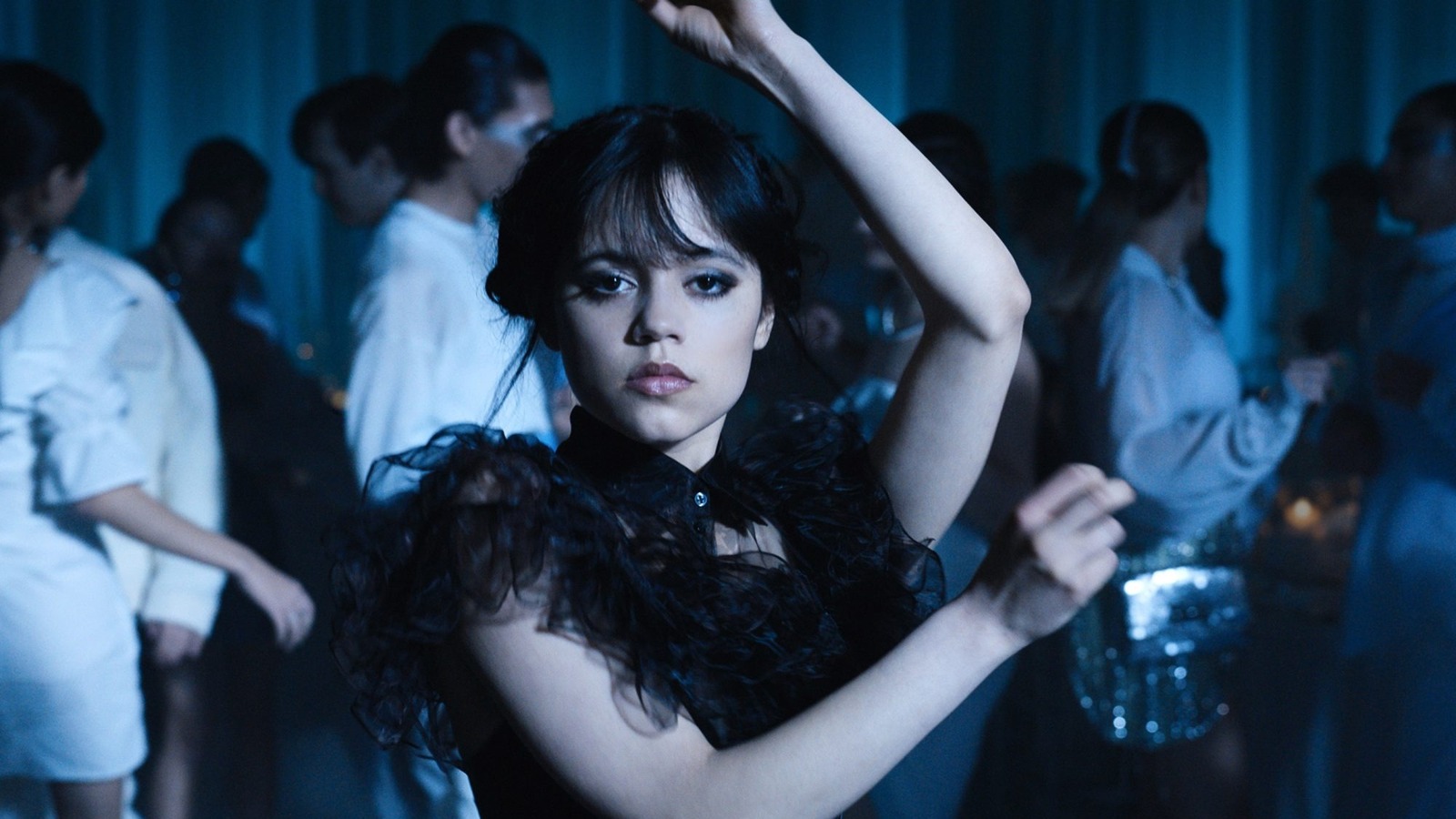 "Beetlejuice 2" is one of those sequels that has been stuck in development hell for years, so it's probably best not to get our hopes up too much until it's officially entered production. At one time, co-writer Seth Grahame-Smith ("Abraham Lincoln: Vampire Hunter") said they were gunning for a production start date by the end of 2015. By 2016, things weren't looking so good, and Michael Keaton said the sequel probably wasn't going to happen. However, last year, "Beetlejuice 2" entered a new stage of early development at Plan B Entertainment, and the involvement of a popular young star like Jenna Ortega now could be just the thing this sequel needs to finally make it happen.
The original "Beetlejuice" hit theaters in 1988, introducing moviegoers to the Maitlands, Adam and Barbara (Alec Baldwin and Geena Davis), two recently deceased homeowners who employ Keaton's titular "bio-exorcist" to frighten off the living people who now inhabit their house. Keaton and Tim Burton would go on to make "Batman" together the following year, re-teaming for the sequel "Batman Returns" in 1992 and Disney's live-action "Dumbo" remake in 2019.
For her part, Ortega's star has been on the rise with her role in recent horror films like "X" and "Scream," the latter of which put her as part of the new generation of characters to be terrorized by Ghostface. She's set to return this weekend in the sequel "Scream VI," and with any luck, we'll see her facing off with Keaton's self-described "ghost with the most" in "Beetlejuice 2," maybe in time for the film's 35th anniversary next year.
We'll keep you posted on "Beetlejuice 2" news as more develops.