Justice Department Special Counsel Jack Smith, who is overseeing investigations into former President Donald Trump, was handed a "gift" in a recent court ruling about January 6 rioters, said Former Assistant U.S. Attorney Andrew Weissmann.
Trump is facing two separate probes from the Department of Justice (DOJ), one focusing on his alleged efforts to overturn the 2020 presidential election, which he lost to President Joe Biden. The other is looking into classified documents allegedly found at his Mar-a-Lago residence last year. Trump has maintained his innocence in each case, accusing federal prosecutors of engaging in a politically-motivated "witch hunt" aimed at weakening his 2024 presidential bid.
A recent court ruling could benefit Smith in the 2020 election, Weissmann said during an appearance on MSNBC's Morning Joe Monday morning.
A federal appeals court in Washington, D.C., determined last Friday that the Justice Department is able to charge those indicted in connection to the January 6, 2021, riot—which saw a group of Trump supporters violently protest the results of the 2020 election at the United States Capitol—with obstruction of an official proceeding before Congress.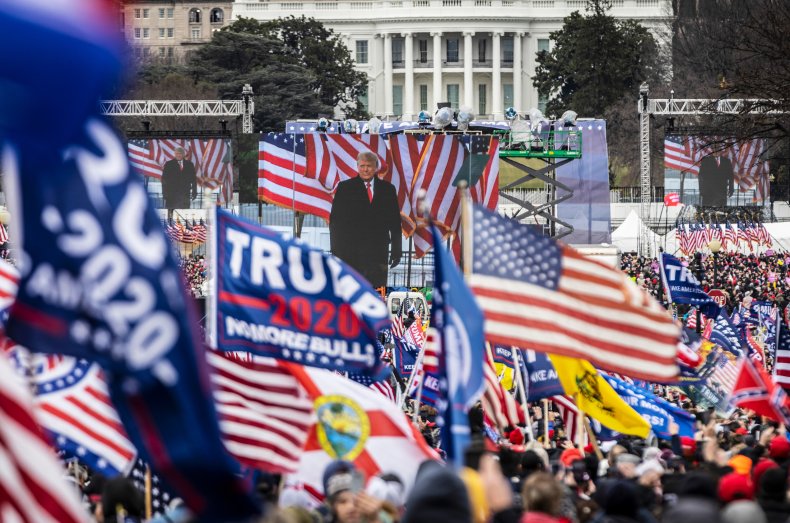 The ruling affects hundreds of cases against those involved in the riot, as prosecutors accused many of these rioters of intentionally trying to block the electoral college certification of Biden's victory.
Weissmann said the ruling could also impact Smith's investigation into Trump. He said the decision would signal to Smith that the use of the obstruction charge is "rock solid" in these cases, as he may weigh using this charge against the former president.
"This is really a gift for Jack Smith. Because as good as it is for the Washington, D.C. prosecutors who have hundreds of pending cases who want to know that this is a charge they can continue charging, Jack Smith is going to be thinking about this obstruction charge with respect for the former president," he said. "And there is nothing better for Jack Smith to know that this has already been approved by the D.C. circuit."
He noted the caveat that the Supreme Court may still overturn the ruling but said Smith must be "very happy" to know the charge would likely stick. He said it is difficult to say whether the Supreme Court will ultimately uphold the decision.
"For the Supreme Court to reach out now to find that all of those judges were wrong, and the D.C. circuit was wrong would be a stretch," he said. "But I wouldn't be surprised if they found some part of the decision to be inapplicable."
Trump has not been formally charged in either DOJ case, as these investigations are not believed to have concluded. It remains unknown which charge—if any—have been considered by the Justice Department.

However, Trump pleaded not guilty to 34 charges of falsifying business records in a separate case out of Manhattan, where District Attorney Alvin Bragg probed an alleged hush payment made during his 2016 campaign. Trump has also denied any wrongdoing in that case.
Newsweek reached out to Trump's campaign for comment via email.