Siblings of a Fulton County, Georgia, inmate who was allegedly "eaten alive by insects and bed bugs" in his cell are demanding answers from local law enforcement.
Lashawn Thompson, 35, died on September 12, 2022, after initially being arrested and detained on June 12, 2022, on a misdemeanor battery charge, Michael B. Harper, an attorney representing Thompson's three siblings, told Newsweek via phone on Thursday.
Harper and the family are holding a press conference at 2 p.m. today on the steps of the Fulton County Superior Court in Atlanta "to call for the closure and replacement of the Fulton County Jail, and to request a criminal investigation into the death of Lashawn Thompson."
No lawsuit has yet been filed, Harper said, as he and others have personally investigated the matter for months and found apparent evidence supporting their claims.
"He had a history of mental health issues, I believe he was schizophrenic," Harper said, adding that Thompson was initially placed in the jail's mental health ward in June.
"The medical records show he was deteriorating. No one did anything to help him as far as we know. No assistance was provided. They put out a record that they had planned to transfer him to the medical observation unit—that was in the plans. Before that could happen he was found dead, infested with bed bugs and insects."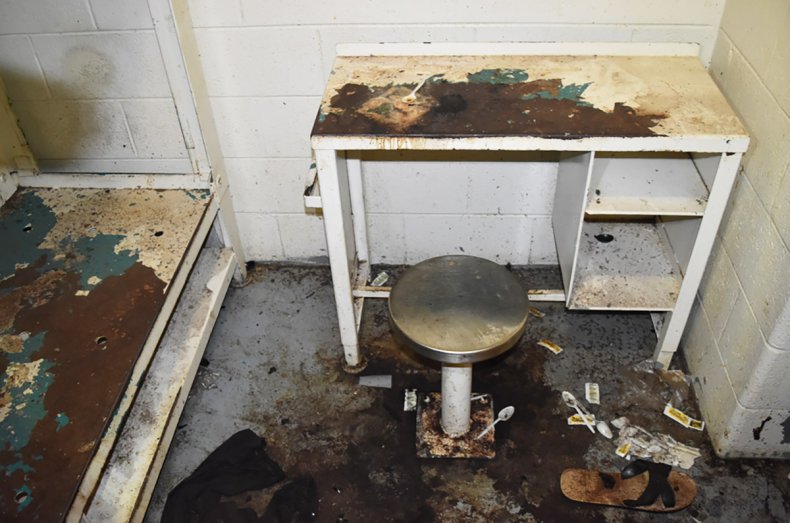 Bug Infestations & The Human Mind
Bug infestation can lead to neurological orders in humans, Harper added, saying he has consulted with independent medical professionals. Various medical journals have published reports of the dangerous effects related to bed bugs, including the American Journal of Medicine's study by Jerome Goddard and Richard de Shazo, which likened the mental effects of bed bug infestations to that of Post-Traumatic Stress Disorder.
The Environmental Protection Agency has stated that bed bugs can "cause a variety of negative physical health, mental health and economic consequences," including skin infections, anxiety, insomnia and systemic reactions.
Photos accompanied a statement put out by Harper and the family, including photos of Thompson's purported cell and his body after an autopsy was conducted by the Fulton County Medical Examiner.
The medical examiner said in its autopsy report that Thompson's death was "undetermined."
A report by the examiner provided to Newsweek by Harper says that an officer found Thompson unresponsive in his jail cell, located in the psychiatric wing of the jail. That officer reportedly said it was unknown the last time that Thompson was seen alive.
Emergency personnel showed up on scene to perform resuscitative efforts "without success."
"There were no obvious signs of trauma found about the decedent's body," the report stated. "The decedent's body was covered in bed bugs. The decedent's medical and social history is unknown."
Newsweek reached out to the examiner via email for additional comments.
"If you see the photos of the cell that this man was in, you're gonna be outraged," Harper said. "I mean, it was a filthy, deplorable cell that was really inhumane. The pictures speak for themselves."
Harper said the delay between Thompson's death and autopsy and now was months' worth of collected evidence. The family was "clearly outraged," he said.
"It took us this long to get answers from the jail, to get all the medical records, to get the jail incident reports to find out what happened," Harper added. "Between then and now we've been gathering information before we went public."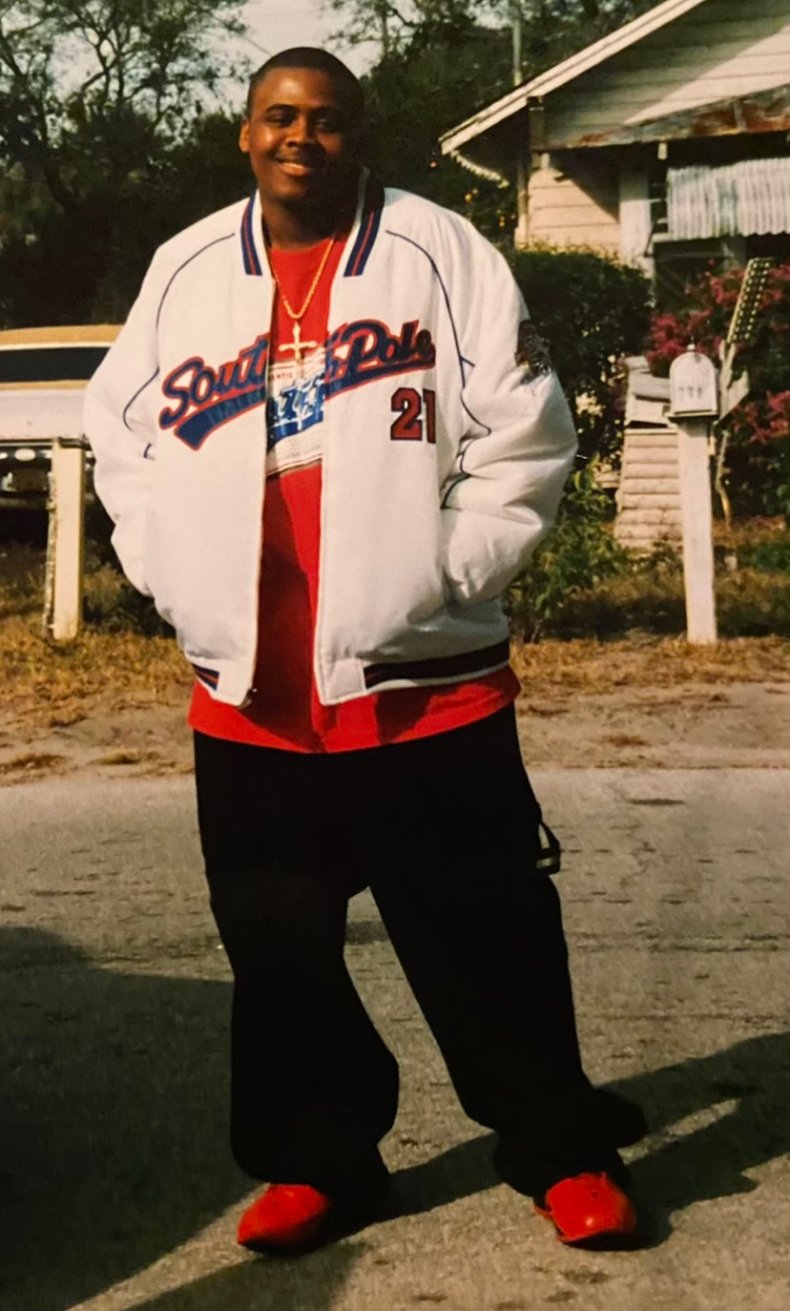 A spokesperson for the Fulton County Sheriff's Office told Newsweek in an emailed statement that they express their condolences to Thompson's family.
They referred to the county medical examiner's listed manner and cause of death, saying that a full investigation was launched into the circumstances surrounding Thompson's death.
That investigation has reportedly included the approval of a $500,000 expenditure to address the infestation of bed bugs, lice and other vermin within the Fulton County Jail—done in addition to prior cleaning operations "targeting communicable diseases that are common in congregant settings."
Updated protocols regarding security rounds addressing sanitary conditions are also part of the jail's changes, the county said.
"The ongoing investigation is examining details regarding the medical care provided and ultimately will determine whether any criminal charges are warranted in this case," reads a statement by the Fulton County Sheriff's Office. "The health, well-being and security of inmates in our care is our top priority.
"It's no secret that the dilapidated and rapidly eroding conditions of the current facility make it incredibly difficult to meet the goal of providing a clean, well-maintained and healthy environment for all inmates and staff."
The office also pointed to the situation as additional reasoning to support Sheriff Pat Labat's plan to build a new jail and criminal justice complex with better care, mental health services, security and cleanliness.
A study obtained last month by 11Alive news reportedly showed that the facility would need to nearly quadruple in size, providing bedding for more than 6,000 inmates by 2047 as the current complex was constructed to hold about 1,500 detainees.
It would also cost approximately $2 billion.
"Today we have almost 600 people sleeping on the floors and the jail is being held together with duct tape and bubble gum," Labat reportedly said last month. "When you have people that are ingenious enough to start stripping the wires from some outlets and start using the materials there to build and make homemade knives—we have to create a better environment."