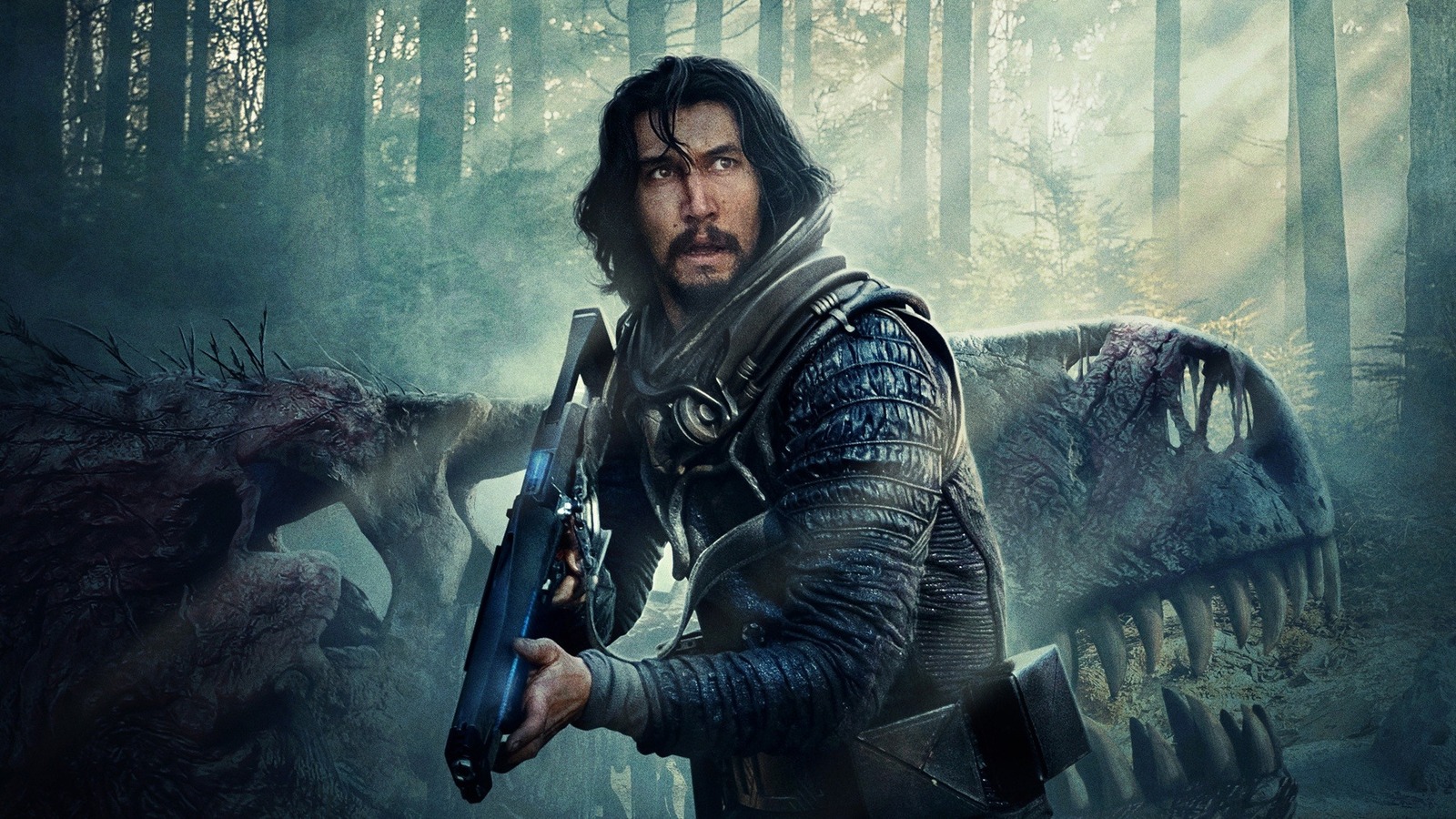 Sony Pictures is set to release "65" on Digital on May 2, 2023. The movie was made available on premium VOD several weeks prior, meaning viewers have been able to rent it for $19.99. But now, they will have the option to purchase a digital copy, in addition to renting it, offering a bit more flexibility, both in terms of price and commitment. It will be available through virtual retailers such as Prime Video, Vudu, Apple TV, Google Play, and others. Simply pick your poison and stream away. For those who may need a refresher, the synopsis for the film reads as follows:
After a catastrophic crash on an unknown planet, pilot Mills (Adam Driver) quickly discovers he's actually stranded on Earth … 65 million years ago. Now, with only one chance at rescue, Mills and the only other survivor, Koa (Ariana Greenblatt), must make their way across an unknown terrain riddled with dangerous prehistoric creatures in an epic fight to survive.
As for when the movie will be on a major streaming service? Sony has a deal with Netflix that will see its movies arriving on the service several months after they finish their runs in theaters. So expect to see it on Netflix later this year.