Justin Felker was sitting at home last summer, staring at his computer and trying to decide how much he should pay for a car once driven by Tom Cruise. He had two minutes to make up his mind—and the clock was ticking.
He was in a bidding war on Bring a Trailer, an online auction house for classic and collectible cars, and Mr. Felker had already obliterated his budget. He woke up that morning with a spending limit of $40,000. That was $60,000 ago. From his couch in Florida, he'd learned enough about this 1984 Nissan 300ZX to feel confident that a race car connected to Hollywood would be a lucrative investment over time, but he still couldn't quite believe what he was doing when he typed in his bid: $102,200. His heart was beating out of his chest as he waited to find out if that would be enough.
Bring a Trailer has become the place for enthusiasts like Mr. Felker to buy, sell and geek out over their dream cars. The platform auctions hundreds of cars every week, spanning thousands of makes and models from Ford to Ferrari and projects under $10,000 to beauties over $1 million.
The site's popularity has less to do with the cars themselves and more with the way that Bring a Trailer tinkered with the underlying mechanics of a business—and it's worth popping open the hood of the company to see how it works.
THE $109K FORD F-150 RAPTOR R IS SO HOT IT COSTS MUCH MORE THAN THAT
A hybrid of Craigslist, eBay, Reddit and Sotheby's that facilitated $1.37 billion in sales last year was not quite what Randy Nonnenberg had in mind when he started a car blog with a college buddy as a hobby.
"It's been a long road," said Mr. Nonnenberg, BaT's co-founder and president.
Mr. Nonnenberg, a 45-year-old car guy since before his feet could reach the pedal, grew up in the Bay Area riding his bike to the local 7-Eleven to read classifieds in the latest auto magazines. After graduating from Stanford University in 2000 with a degree in mechanical engineering, he worked in dealer-business development at BMW of North America by day and went treasure hunting at night, sifting through online car listings to discover hidden gems. He was so fanatical that Gentry Underwood, an entrepreneur and his college friend, suggested that he turn his private recommendations public. They founded a blog in 2007 as an excuse to hang out more.
The internet has always been a great place to find people who share your obsessions. Before long, readers were sending him their own finds, and Mr. Nonnenberg went from scouring listings online that deserved attention to curating his inbox. "That changed my whole world," he said.
It changed again when members of the BaT community began asking him to list their cars exclusively and he could start charging $125 when they sold. For the first time, the site made money. Mr. Nonnenberg left BMW to focus on BaT in 2010, and the company took off when it entered the auction business in 2014.
"I've always been a firm believer that if you build the right products, the market will come," he told me from BaT's garagelike offices in San Francisco this week during the final minutes of the company's 100,000th auction.
He set out to transform the notoriously unpleasant process of buying a car online by focusing on "accuracy and truth and honesty," as Mr. Nonnenberg put it. He might as well have said he wanted to reinvent the wheel.
To breed trust in an industry not exactly known for it, BaT listings are vetted by the company's employees before they are published. Each write-up comes loaded with verified information: essential details about the car, plenty of photos and the auction records of that make and model, including the ones that fell short of a reserve price. Instead of flowery language, there are basic facts. Rather than disappearing immediately, the cars, bids and comments live forever. The increased transparency is the equivalent of people documenting their entire dating histories on their Tinder profiles.
It's a business formula based on Mr. Nonnenberg's own experience as a consumer. He didn't trust anyone selling cars—and he especially didn't trust anyone selling cars online. "A lot of things are claimed on the internet, and that does not mean they're true," he said. They weren't permanent, either. It always bothered him when listings were scrubbed, as if they never existed, and he was right to assume that others felt the same way.
As it turned out, when people had nowhere to go during the pandemic, many of them went to Bring a Trailer.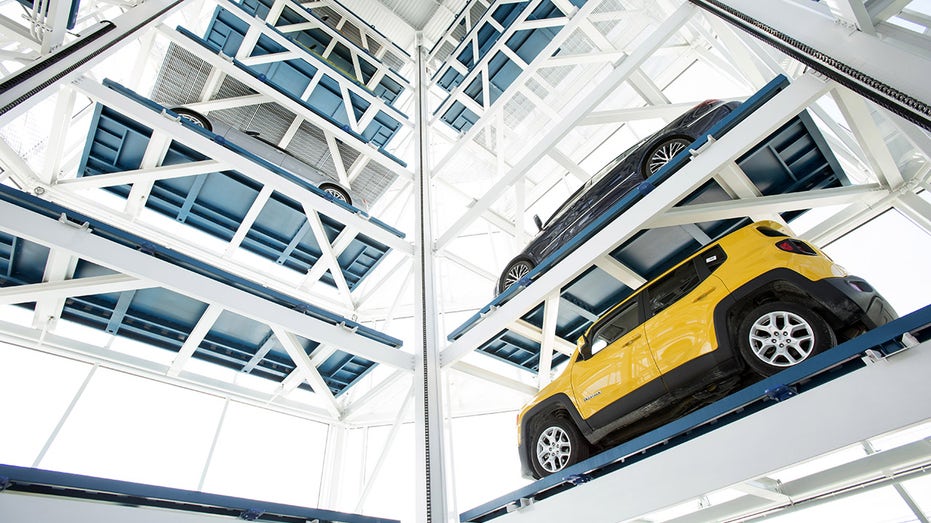 Other winners from the past three years have since imploded, including Carvana, the used-car seller with a riskier strategy and a stock that is down 97% from its peak. But less fungible than meme stocks or Bored Apes, vintage cars became more valuable than ever.
Ticker
Security
Last
Change
Change %
CVNA
CARVANA CO.
8.44
-0.41
-4.63%
CARVANA VEERS CLEAR OF JUNKYARD—FOR NOW
Sales on the BaT platform increased from $248 million in 2019 to $412 million in 2020. That year, the company was acquired for an undisclosed amount by the autos division of Hearst Magazines, which publishes Car and Driver, Road & Track and Autoweek, as media companies look for ways to combine editorial with e-commerce. The numbers then accelerated to $859 million in 2021, according to BaT, and they zoomed past $1 billion in 2022.
Dennis Chookaszian, who teaches a course on corporate governance at the University of Chicago's business school, says there were two driving forces behind the company's growth.
The first is that the site built a "community of interest," the type of place where people want to spend time, which he understands as the winner of 68 auctions on BaT. The second is that it upended the basic economics of the business.
Bring a Trailer's financial model depends on actually selling the cars that it curates. Mr. Nonnenberg says the company's sales rate hovers around 80%, and it's crucial that it remains high because the costs of each auction are so low. Legacy auction houses generally charge sellers a negotiable 10% fee and take a roughly 10% commission from buyers. But on BaT, sellers only have to pay $99 to list their cars, and the 5% cut from buyers is capped at $5,000. The more they spend, the more they save. When Mr. Chookaszian won a rare 2019 McLaren Senna on BaT, the premium on his $1,001,212 purchase amounted to 0.5%. "It fixed a market inefficiency," he said.
It also took the best elements of live auctions and brought them online.
One engine of BaT's growth was its solution for the problem of "sniping," the practice of winning digital auctions by waiting until the last moment to bid. If a BaT auction ends at 3 p.m., and there's a new bid at 2:59 p.m., the deadline gets extended by two minutes and the clock resets with every offer, which means it could end at 4 p.m. or 5 p.m. This way, bidders are competing against each other, not time.
Stanford University economist Robert Wilson told me the two-minute rule helps spur "active and robust bidding"—and he would know. Dr. Wilson and his colleague Paul Milgrom won a Nobel Prize in economics for their research on auctions.
Few people have bid so actively or robustly as Mike Malamut, a 73-year-old retired car executive and collector in Southern California who runs the Malamut Auto Museum to showcase his fleet of 250 cars. Every morning, he browses BaT, where he's listed 79 autos and won 102 auctions for Audi coupes, Chevrolet campers, Volkswagen Beetles, Yamaha motorcycles and one boat that resembles a Porsche.
"I don't need any more cars," he said, "but I can't help myself."
One of his recent purchases was a Honda station wagon that he didn't need and didn't particularly want. But the car was cheap and nearby, so he figured he might as well get involved. "Then I got into a bidding war," he said. "Back, forth, back, forth, back, forth." He wasn't planning to spend more than $5,000. He spent $9,300.
"I felt like crap, but I had fun," he said. "That's the magic of that site."
Justin Felker also knows what it feels like when two-minute extensions stretch into nearly two hours.
Mr. Felker, the 34-year-old owner of a classic car dealership in St. Augustine, Fla., had participated in 10 auctions on BaT and lost every Corvette, Jaguar and Ford Model A that he wanted when he came across a listing for the flashy Nissan that Tom Cruise had driven for Paul Newman's racing team. He placed an opening bid of $20,000. With five minutes left in the auction, the car was only going for $24,000.
"I kept hoping that nobody else would bid," Mr. Felker said. "They bid about 50 more times."
Before he knew it, the price was $101,111.
One spectator in the comments section wondered if Mr. Felker or his competition was secretly working for Mr. Cruise. Another compared the fight to the Thrilla in Manila. Mr. Felker punched in his six-figure counterbid and hoped it would be a knockout.
2:00, 1:59, 1:58…
As he watched the clock, he told himself that he wouldn't go any higher, and this time he actually meant it.
CLICK HERE TO GET THE FOX BUSINESS APP
1:00, 0:59, 0:58…
Until now, there had always been someone who believed the car was worth more than Mr. Felker did, which he found comforting. "If all of us think this," he recalled thinking, "I'm not the only crazy person."
0:02, 0:01, 0:00.
But he was the only person willing to pay $102,200. The two minutes were up. The auction was over. The car belonged to Justin Felker. "It's the first one that I've ever won," he said.