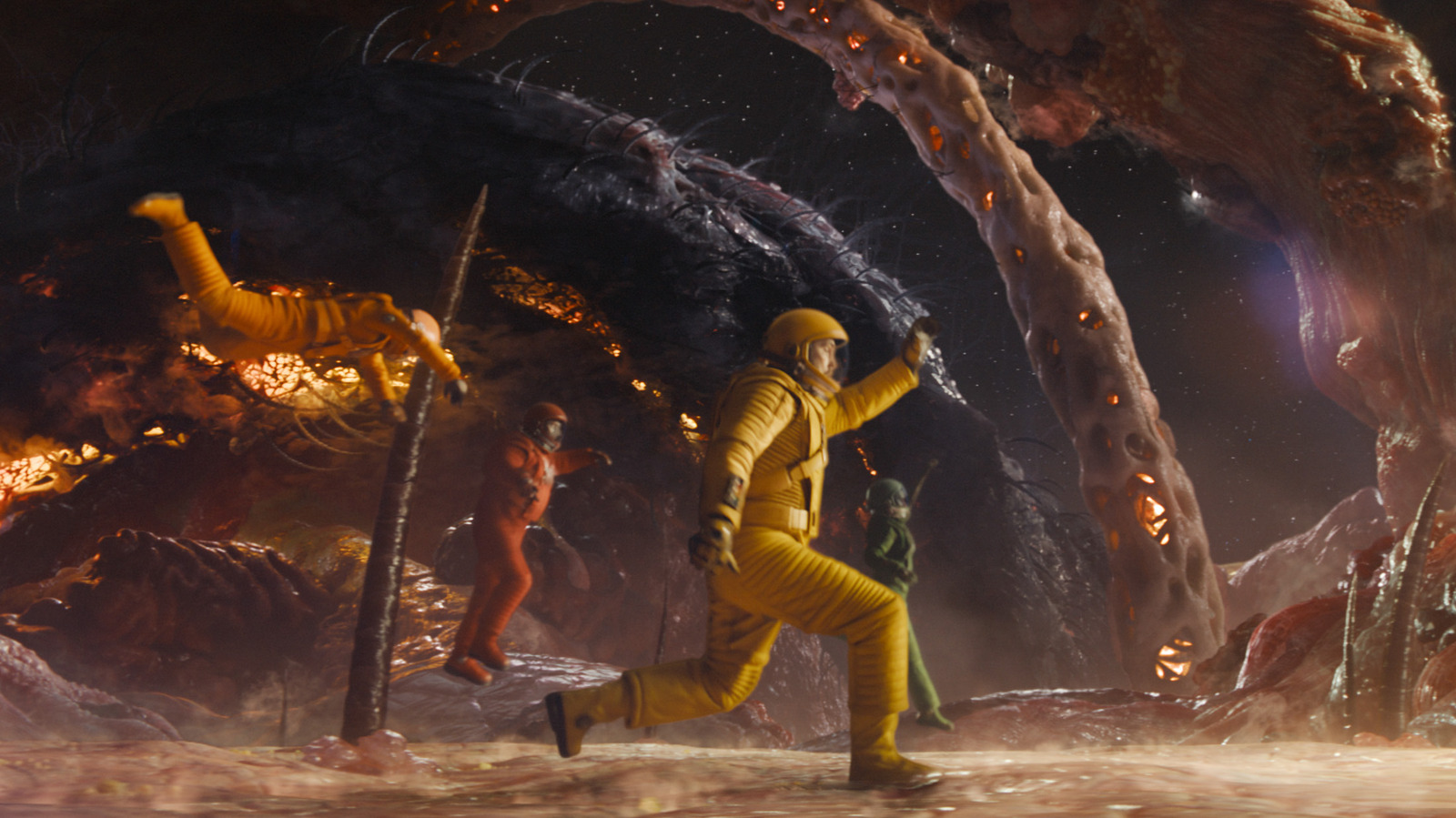 Like most kids growing up during the horror movie boom of the '70s and '80s, a young Gunn took his first steps into filmmaking by shooting 8mm horror films with his friends. As he explained in a 2011 interview with St. Louis Magazine, horror gave him the confidence to even attempt filmmaking in the first place:
"Strangely, the two movies that affected me — and maybe not in the way most people would think — were 'Night of the Living Dead' and 'Friday the 13th.' Those were both made for an extremely low budget. I saw those movies and I was like, 'Wow, this is not something that's completely outside of my reach.'"
After graduating college in his hometown of St. Louis and then obtaining a Master of Fine Arts degree from New York City's Columbia University, Gunn found himself working for Queens-based Troma Entertainment in the mid-'90s. His first-ever produced script was for 1996's "Tromeo and Juliet," which was directed by Troma's founder and guru, Lloyd Kaufman. After being mentored by Kaufman for the next few years, Gunn found success as a screenwriter in Hollywood writing the scripts for "The Specials" (about a team of superhero misfits) and "Scooby-Doo."
Upon penning the screenplay for Zack Snyder's remake of George A. Romero's "Dawn of the Dead," Gunn was able to get his first movie as a writer/director off the ground: 2006's "Slither," an unapologetically gory horror movie about a plethora of slimy, vicious (and viscous) alien creatures that invade a small town through the bodies of its citizenry.
Despite moving on to films like "Super," "The Suicide Squad" and the "Guardians" movies, Gunn has held onto his horror roots, writing the script for 2016's "The Belko Experiment" and producing 2019's what-if-Superman-was-evil thriller, "Brightburn."