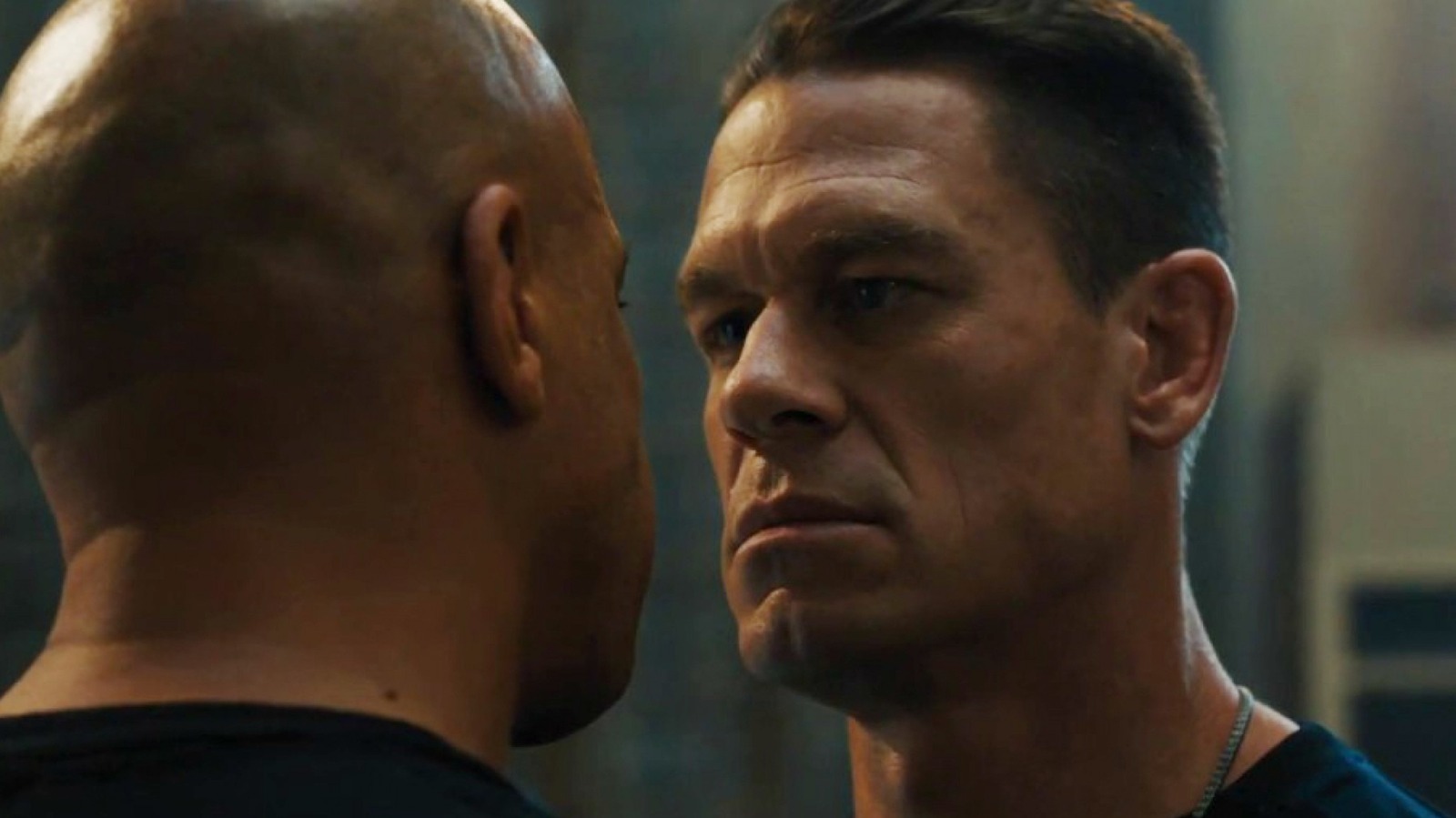 While one might easily assume that Cena was deliberately sought after to appear in "Barbie," it seems his casting was actually the result of serendipity. Evidently, "Barbie" was filming right across the street from "Fast X," and Cena just happened to wander over one day.
Cena caught wind that "Barbie" was being filmed within walking distance, and made a beeline for the set. He really wanted a role — any role — in the "Barbie" movie. He told Hoda Kotb and Jenna Bush Hager that he talked to "Barbie" star and producer Margot Robbie. Describing his experience visiting the set, Cena called it "surreal," and said the movie will take everyone by surprise. When it came to his role, he more or less wanted to assure everyone that he was as available as possible saying:
"[I] will pretty much do whatever you guys need. […] [T]hey asked me if I wanted to be a merman, and I said, 'Yeah, sure.'"
It seems Cena and Robbie were friends, despite never having worked together (although they were both in the cast of "The Suicide Squad"). Not only did Cena want to appear in "Barbie," but Robbie felt the same way. Both actors were basically asking the same thing at the same time. Cena continued:
"I haven't worked with Margot before. We literally randomly ran into each other as friends. 'Fast X' was filming across the street from 'Barbie'. And [she asked], 'Why don't you do Barbie?' I said, 'I've been trying!' And Margot makes a lot of the decisions for that and I said, 'Well, I'll do whatever you need.'"
Yes, Cena will be wearing a tail as a mermaid, and he'll be joining pop star Dua Lipa as a member of the mythical aquatic species.
"Fast X" arrives in theaters on May 19, and "Barbie" lands on July 21, 2023.