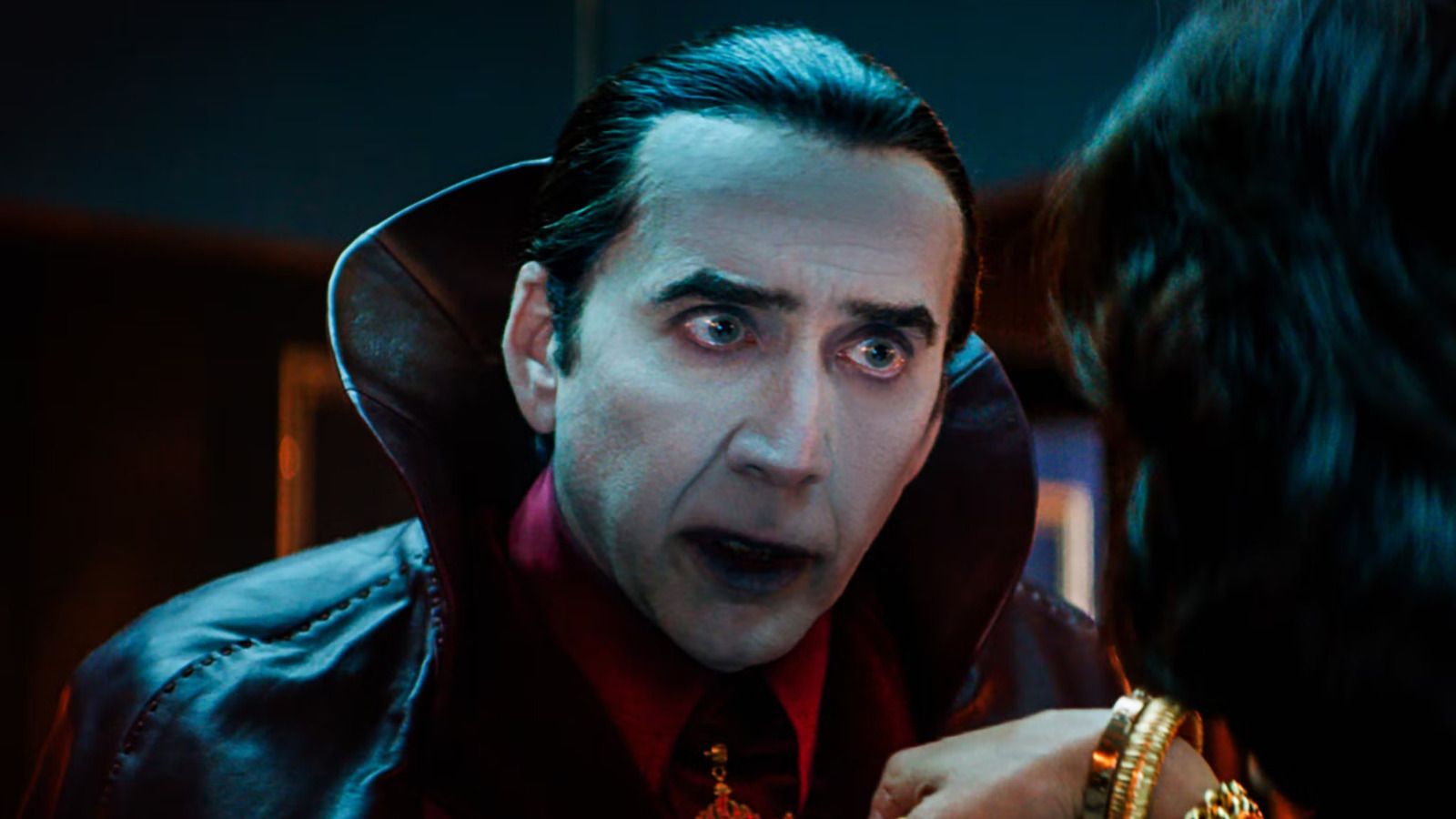 My favorite Dracula film is the 1992 "Bram Stoker's Dracula," directed by Francis Ford Coppola. The Count is played by Gary Oldman, who is the most complete and multi-dimensional Dracula. Indeed, his appearance literally transforms over the course of the film; he goes from long-haired prince to old crone and back again.
This adaptation, otherwise rather faithful to the book, adds a prologue showing Dracula's mortal life as Vlad Tepes. After defeating an invasion by the Ottoman Empire, Vlad's enemies send false word to his bride Elisabeta (Winona Ryder) that her knight died in battle; she throws herself to her death. Outraged that this is his reward for defending Christendom, Vlad renounces God, vowing to rise again and do the Devil's work.
Oldman adopts a Romanian drawl when playing the Count. No matter whether he's acting scary or seductive, there's a ping of sadness in his voice. Then he meets Mina Murray, the reincarnation of Elisabeta (also played by Winona Ryder). In the novel, Dracula's wooing of Mina was simply a predator stalking his natural prey, but here it's a genuine and reciprocated romance. "Prince Vlad," says Mina, "I have crossed oceans of time to find you," one of the purest declarations of love I've ever heard, straight from the mouth of a blackhearted demon.
When Dracula receives word that Mina has married Jonathan Harker (Keanu Reeves), he does something no previous onscreen Dracula had done; he cries, his face turning monstrous as tears of blood fall down it. Dracula is a man who cannot die yet is always stuck in the past.