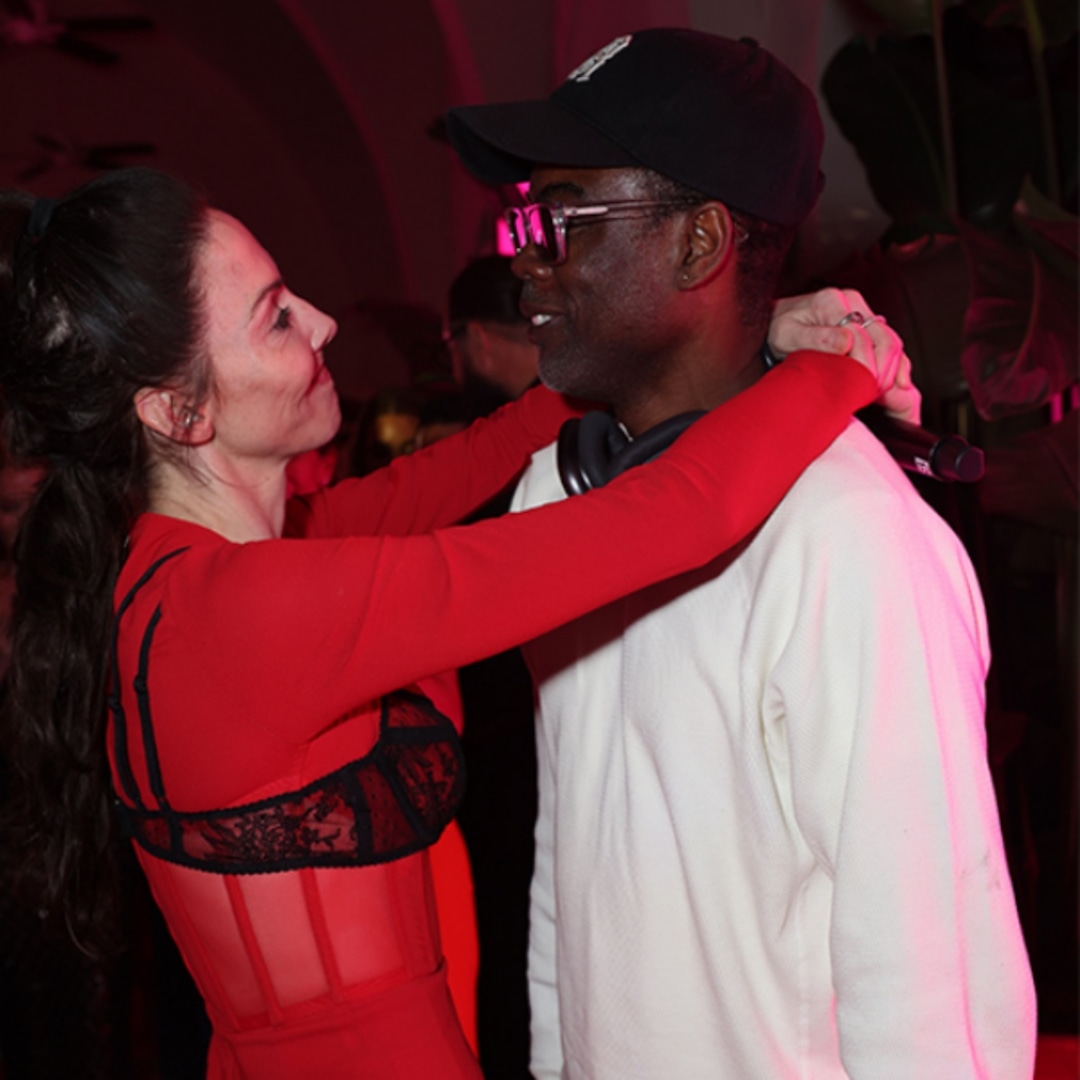 From the Dolby Theatre to Miami, Hollywood's biggest stars sure had a rockin' Sunday night.
One year after Chris Rock served as a presenter at the 2022 Oscars—and got slapped by attendee Will Smith—the comedian decided to stay far away from award show's venue. Instead, he made an unexpected appearance at a viewing party on the other side of the country.
Chris surprised fellow comedian Whitney Cummings as she hosted a watch party with Vanity Fair and Xeomin at the Four Seasons Hotel in Surfside, Fla., March 12.
And according to video captured by an attendee, Whitney was completely shocked by the visitor. "What the f–k?" she said. "Chris Rock is in the f–king building!"
Instead of getting red carpet ready, Chris kept things casual with a white t-shirt, baseball cap, black pants and a pair of headphones wrapped around his neck. As for Whitney, she celebrated Hollywood's glamorous night in the 305 with a red-hot dress.
While it's unclear how much of the show Chris actually watched at the party, viewers across the country witnessed host Jimmy Kimmel repeatedly address the now-infamous onstage altercation.