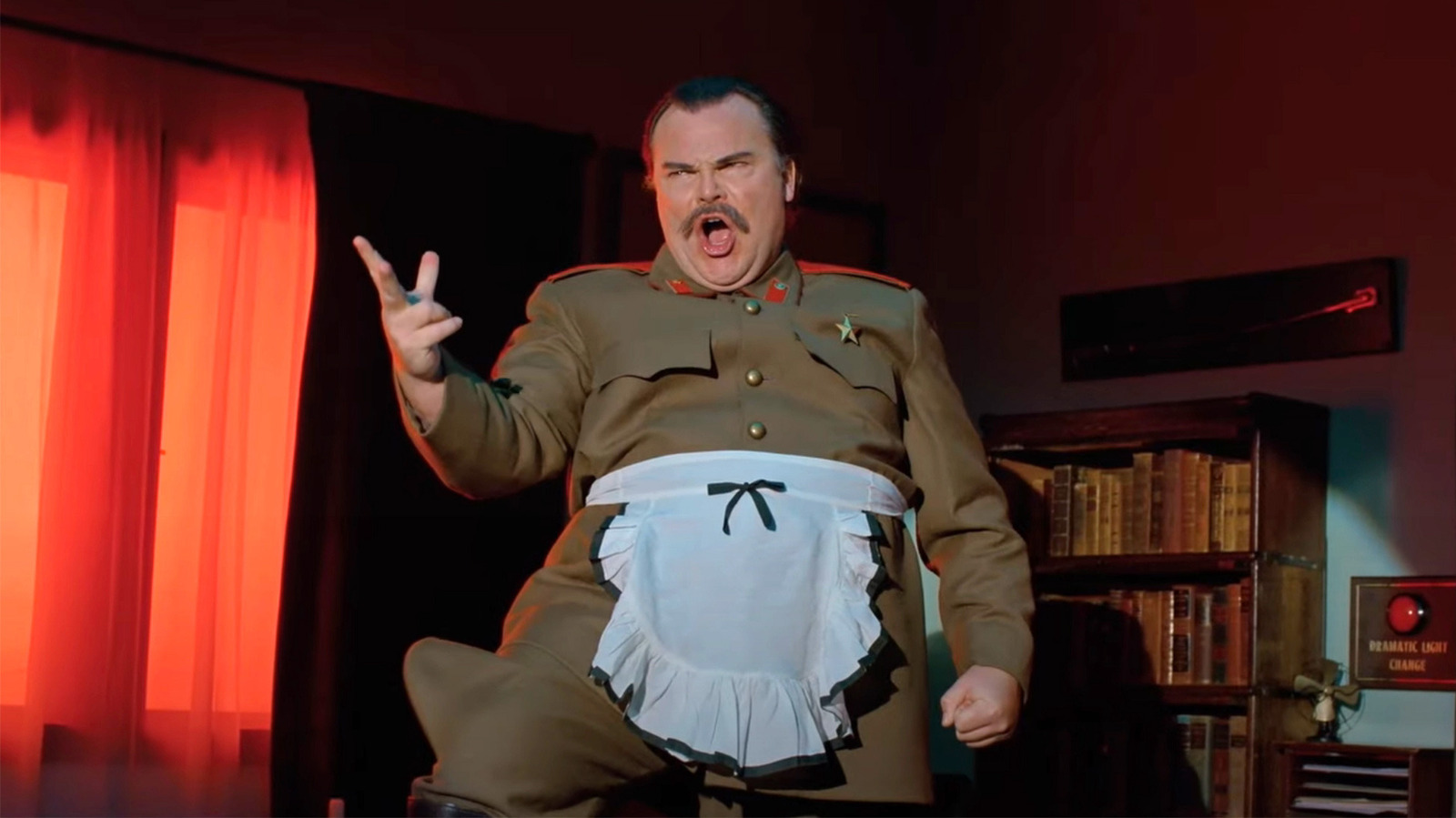 According to Stassen, Brooks was always available for comment and his closeness to the production was appreciated. Brooks is active for his age, but not so active that he wanted to direct or perform beyond voiceover work. It was Stassen that revealed that Brooks had been sitting on a crotch gag since the 1980s. At the end of the Civil War segment, Robert E. Lee (Jack McBrayer) will surrender at Appomattox … and unintentionally inflict comedic testicular trauma on others in the process. Stassen said:
"It was where they signed the Appomattox surrender, Jack McBrayer bends over and turns, and his sword hits his three lieutenants in the groin. That was one of the first things Mel told us about the show and about 'Part II.' Mel's so sharp and good, he's holding onto a joke, and we're going to get to do it. To me, that kind of set the tone of like, 'Oh, that's the show we're doing.' We're doing the true Mel Brooks homage, so we have to try and build our comedy in that genre that Mel mastered."
While a working knowledge of history may help a viewer understand the humor of "History of the World, Part II," it seems that all that's really required is an ability to laugh at groin injury, vomiting, and general slapstick silliness. In true Mel Brooks fashion, there may be a poignant point underneath the "low" gags, but the dirty jokes are going to come first. Do you think the idea of Robert E. Lee nailing his army in the crotch with a sword is funny? Then "History of the World, Part II" is for you.
The series is airing two episodes a day from March 6 through March 9 on Hulu.