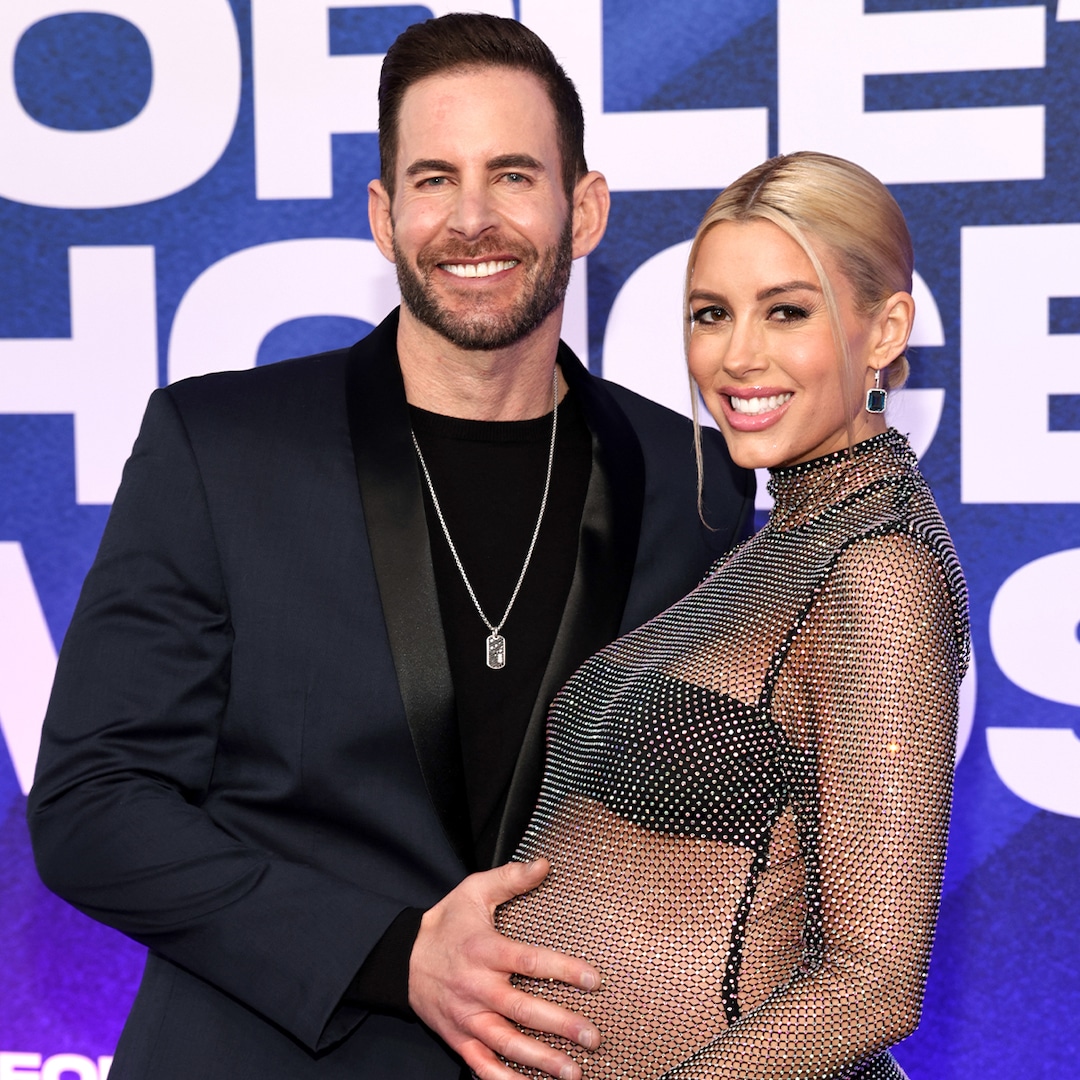 Heather Rae Young and Tarek El Moussa have closed the deal on their baby boy's name.
The couple, who welcomed their first child together on Jan. 31, revealed to Us Weekly the name they picked out for their son: Tristan Jay El Moussa.
"Tarek was supposed to be named Tristan, and his parents ended up naming him Tarek," Heather shared. "And then my dad's middle name is Jay. So it's four generations of the middle name Jay."
On Feb. 2, Heather and Tarek announced their little one's arrival, posting a photo of their hands cuddling their newborn. However, in the days leading up to his birth, Heather, 35, admitted the baby's movement had decreased and she was rushed to the hospital.
"Tarek and I were like, 'Wait, what do you mean right now?'" she recalled of her last doctor's appointment. "I said, 'Can I go home and grab my hospital bag that I've been prepping for months now and can I go home and wash my hair?'… And she said, 'No, you can't. You need to get monitored.'"