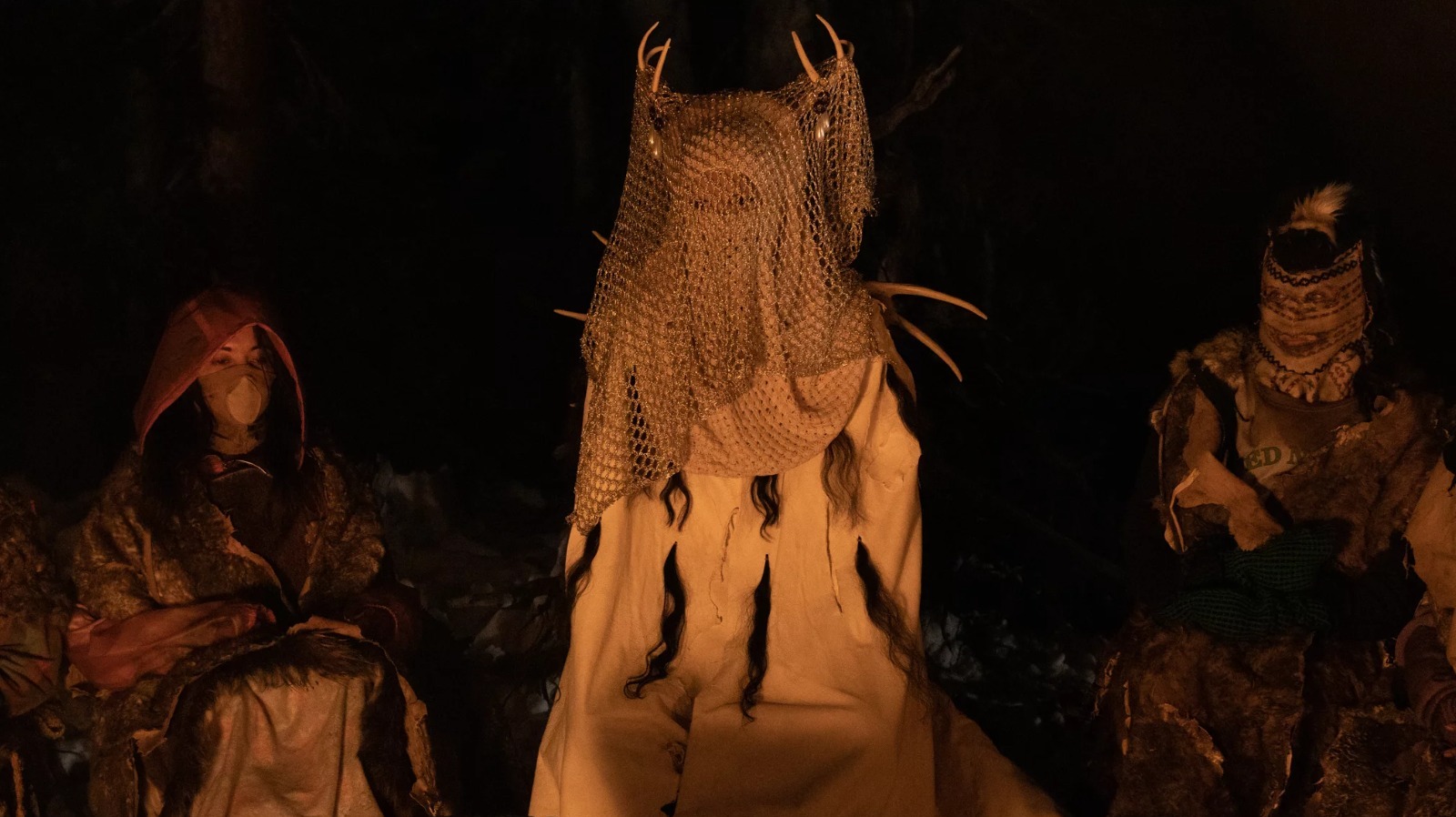 This theory is reinforced by some of the actions we see in the scenes surrounding Antler Queen mentions this season. Just before Nat recovers her memories, we're shown a scene in which the girls use manifestation in an attempt to make it out of the winter storm. "I feel our friends coming back to us. I feel our friends wanting to find us," they chant, and eventually, it works. "Yellowjackets" often meaningfully cross-edits its scenes, so it's not a leap to assume the Antler Queen revelation is somehow related to their seemingly magical moment. Plus, when Travis and Lottie talk about the darkness they brought back, it isn't just the Antler Queen imagery that flashes before Lottie's eyes, but also a shot of her leaving a bear heart in the woods as a sacrifice.
We associate the Antler Queen with Lottie because she dressed up as her last season, but Lottie also has the closest relationship with whatever darkness lies in the woods. Perhaps she's not actually the Antler Queen, but a vessel for her messages. It's also worth noting that back in season 1, Lottie had a recurring vision of a deer shedding its antlers, and Nat and Travis actually saw that happen in real life, meaning all three of them actually have pre-existing ties to the unsettling imagery. The last question, then, is what the figure wants. It seems to be too soon to tell, but she's clearly closely tied to death or near death. There's one more thing we know about her, too: decades after the survivors made it back from the wilderness, she's clearly not done with them yet.
New episodes of "Yellowjackets" are available in the Showtime app on Fridays, and on Showtime on Sundays.