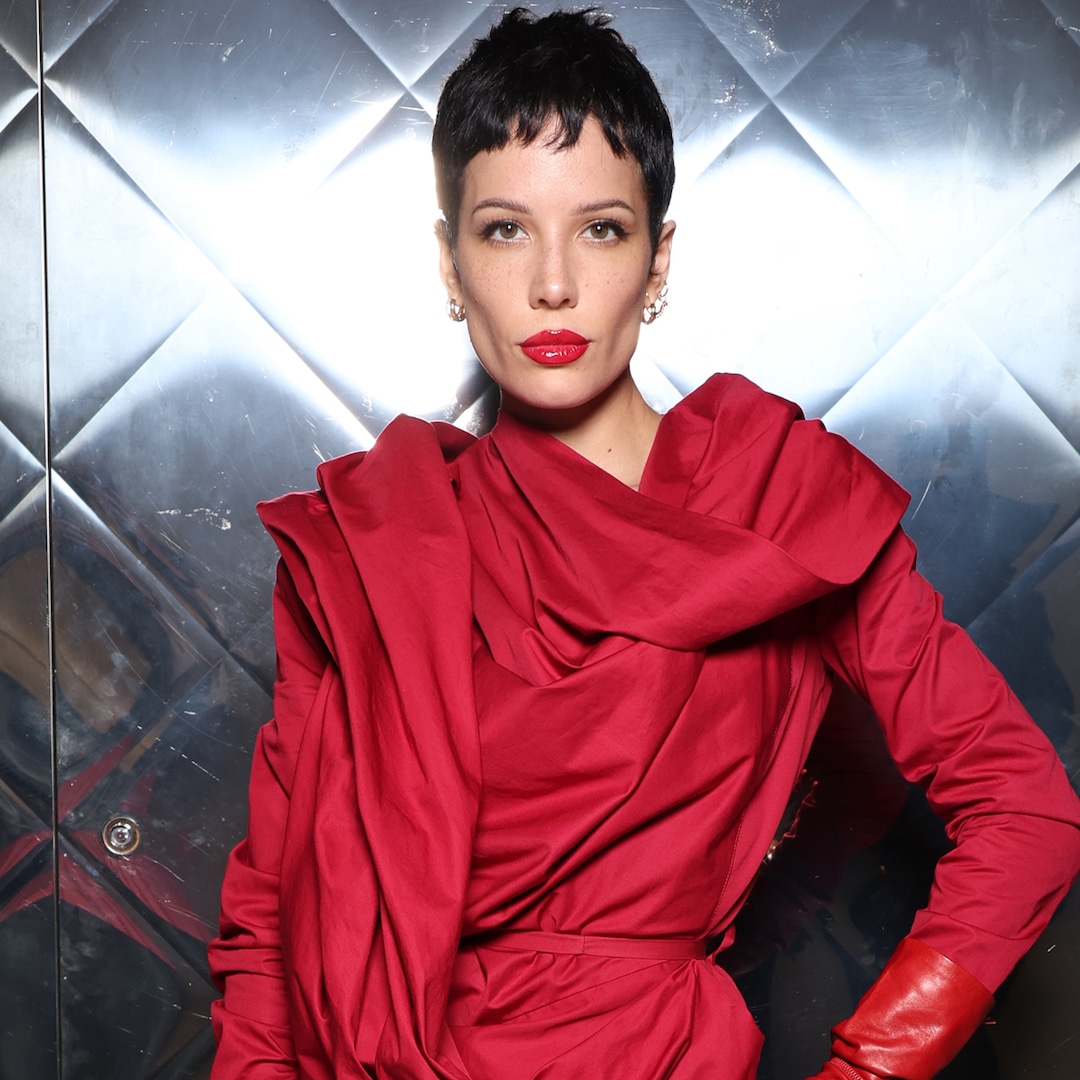 Halsey's Paris Fashion Week modeling debut? So good.
The singer, 28, walked in Pressiat's Fall-Winter 2023-2024 show at the French club Le Carmen on Feb. 28. For the presentation, Halsey wore a black, leopard-print, semi-sheer bodysuit along with a matching long skirt, headscarf and spiked cuff. Their platinum blonde tresses were swept up into a chic bun and their look was completed with bold makeup.
After hitting the catwalk, Halsey took the stage one more time with designer Vincent Garnier Pressiat, who referred to the "Without Me" artist as "the muse" on Instagram, for a final bow.
So what was the experience like?
"I walked PFW for the first time today with @pressiat_ and it was terrifying and amazing!!!!" Halsey wrote on Instagram later that day, sharing pictures from the event snapped by photographer Sam Dameshek. "Thank you Vincent for having me, and congratulations to you and team on such a stunning collection and iconic show! Special thanks to @lynalyson_ and blonde slay by @themartyharper and pics by @samdameshek."