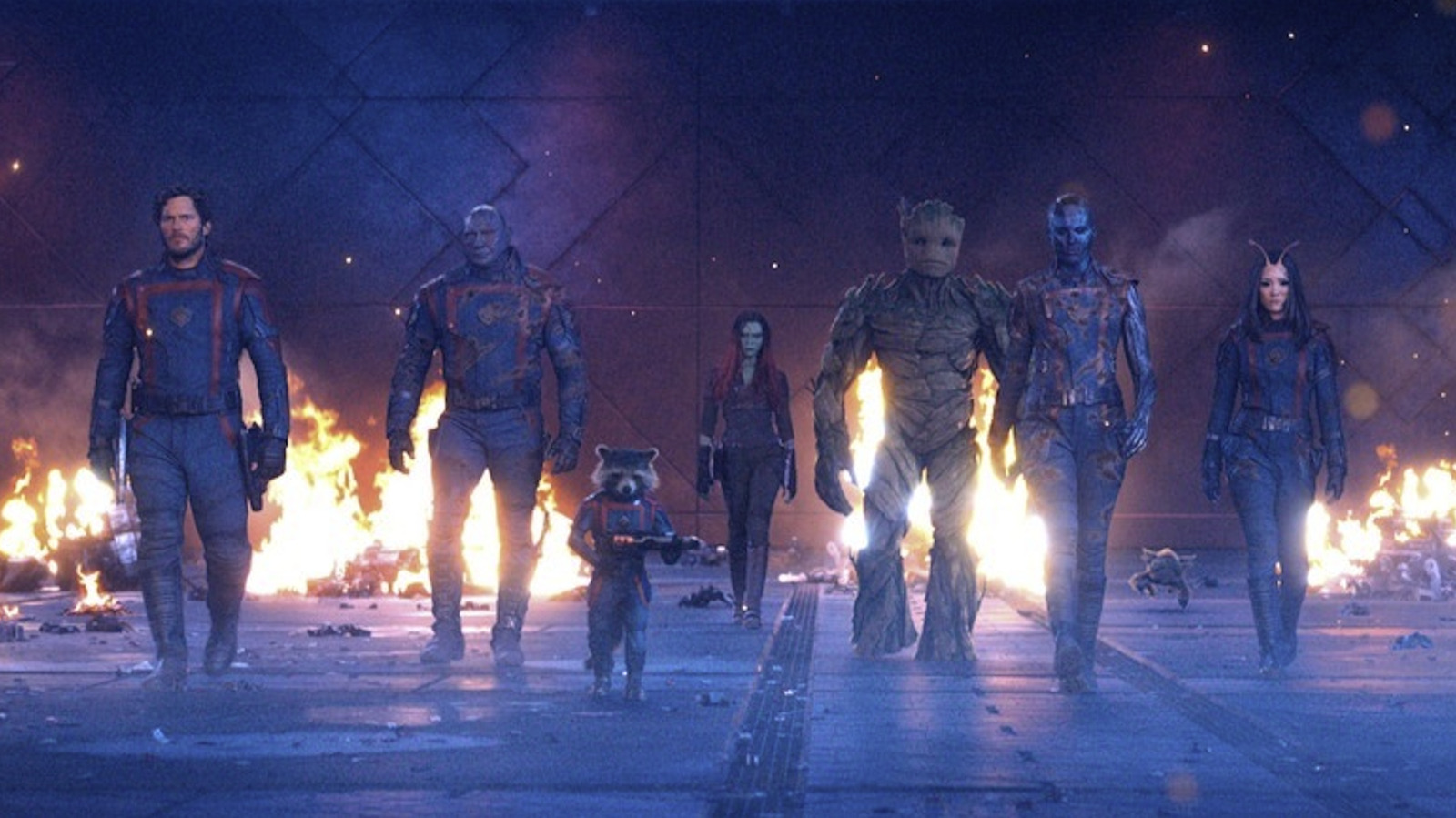 "There's a scene towards the end of the film that's somewhat of an ending-of-an-era scene," Karen Gillan said. "And everyone was crying in the scene. When you see it, just know that none of us are actually acting. Like, everyone was very emotional. It did feel like a goodbye. And it felt real."
Indeed, all of our beloved Guardians thankfully survive The High Evolutionary's (Chukwudi Iwuji) wrath and live to see their home base on Knowhere once again. James Gunn has emphasized before that it's not always necessary to kill off characters in order to achieve an authentic emotional response, and that really comes to mind here as he delivers on the main promise for "Vol. 3" — this is the final chapter for our Guardians, and in the film's closing moments they must go their separate ways.
First off, Gamora (Zoe Saldaña), or rather, the alternate-universe Gamora from "Avengers: Endgame," is forging her own path. At the beginning of the film, it's established that she has formed a family relationship with the Ravagers. And while she comes to admire Peter Quill (Chris Pratt) and the bond between his gang of misfits over the course of "Vol. 3" — in the end, this Gamora is not the one the Guardians knew, and her heart belongs with other people. Saldaña said she has covered her ground with the character, and if we do see Gamora in the future, she personally hopes the role would be recast. Safe to say, Gamora's grand exit feels definitive.