I am a faithful pro-life conservative who is a proud member of Governor Ron DeSantis's Faith and Community Initiative. I applaud the Governor's policies that continue to strengthen the moral fiber of the Sunshine State. There is, however, one issue on which I strongly believe Governor DeSantis is misguided: the death penalty.
Gov. DeSantis recently issued his third execution warrant in as many months, with the latest being made for Louis Gaskin, famously dubbed as the Ninja Killer.
It doesn't have to be this way. DeSantis has the power to issue a stay of execution. And he absolutely should. Governor DeSantis should adhere to this truth and as a Catholic align himself with the anti-death penalty position taken by Florida's Catholic bishops.
As a minister, I preach about the sanctity of human life, given by God, in His image. I preach that life—all life—is sacred, from conception to natural death, from the womb to the tomb.
Jesus, whose divinity we celebrate in this holy season, taught that honoring the sanctity of life does not mean we must endorse or even agree with how a life is lived. We must simply believe that every life is sacred and can be redeemed.
And the death penalty serves as an indisputable enemy to redemption.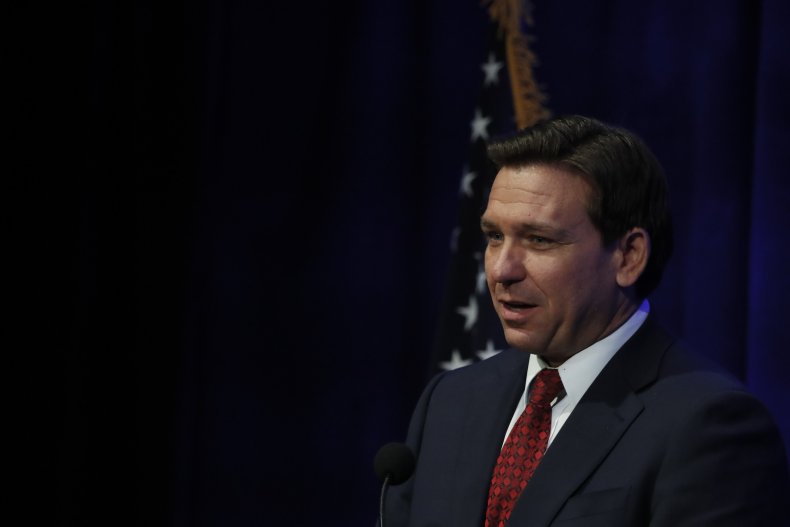 I work with conservatives all across the country that are sharing their distaste for the death penalty because it is inconsistent with their pro-life values. Lawmakers in Missouri, Kansas, Kentucky, and Ohio have stood up with confidence to share those values by sponsoring bills to end the death penalty.
Ending the death penalty can and should be the next frontier in our pro-life movement.
Governor DeSantis has the power right now to stop executions and honor the sanctity of life. Yet as of now, he supports allowing death sentences without a unanimous jury decision. That is not only something that puts him at odds with the Constitution, but it minimizes the work of good and honorable Floridians who did their civic duty and endured one of the most solemn and difficult tasks a citizen can do: participate in the jury of a murder trial.
The death penalty also risks innocent life. Florida is notorious for getting it wrong when it comes to death penalty cases, with 30 men freed from the state's death row after evidence of their wrongful convictions came to light. The Governor's proposals to limit protections in death penalty cases would just increase the likelihood of executing innocent people.
The governor's push for executions as well as his moves to expand the death penalty aren't just an affront to the sanctity of life. I fear that it is bad public policy. Capital punishment doesn't make us safer. Instead, it harms families and communities.
The money spent on death penalty cases, proven in study after study to be more expensive than any other, could be better spent on training and resources for law enforcement, on services for victims' families, on mental health services, and on other proven violence prevention initiatives.
DeSantis should take heed to the words of Noreen Rector, the ex-wife of Joe Rector, who was slain by Louis Gaskin in December 1989, who said that DeSantis "signing this death warrant is not doing me any favor. It has only stirred up painful memories and has victimized me again. I would be satisfied if Louis remained in prison, without the possibility of release. I don't believe the death penalty serves any purpose."
All of DeSantis's proposed changes will hurt the families of murder victims. These families will face uncertainty, pain and continued anguish throughout the years that a death penalty process plays out. In seeking the death penalty, we end up creating a pathway for trauma, and these changes will only make that trauma worse.
The Governor is aware that the constitutionality of these changes is questionable at best, and that will mean years of extra litigation that only prolongs the pain that families experience.
Quite simply, the death penalty cannot be reformed, only repealed. This would be a step forward towards a justice system that is constitutional, fiscally responsible, protects innocent life, and supports victim family members.
It is my hope and prayer that the Governor will rethink his position on this issue of such great importance to communities that support the sanctity of life and continue to put our state in a positive spotlight.
Demetrius Minor is National Manager for Conservatives Concerned About The Death Penalty.
The views expressed in this article are the writer's own.