Fox News is facing "the beginning of the end" after settling Dominion Voting Systems' defamation lawsuit earlier this week, said former federal prosecutor Glenn Kirschner.
Dominion sued Fox News for $1.6 billion over statements made by its hosts about the 2020 presidential election, which former President Donald Trump claimed was stolen by widespread voter fraud, though these claims have not been proven. Dominion alleged that anchors on the conservative network promoted claims that ballots cast through its voting machines were "flipped" from Trump to President Joe Biden while privately acknowledging these theories were untrue.
On Tuesday, Fox and Dominion reached a settlement agreement for more than $700 million in a last-minute deal that occurred just before the lawsuit was set to head to trial. While many legal experts agreed that Fox settling the case likely saved them from more public scrutiny, Kirschner said it may indicate the start of more legal woes for the network during an appearance on The Stephanie Miller Show.
"I think this could mark the beginning of the end of Fox," said Kirschner, a legal analyst who has been critical of the right-wing. "Fox's lies, the lies of the angles, have been exposed. Tucker Carlson says in writing, 'Sidney Powell is a liar.' And then Fox puts their lies on and fools their viewers for money."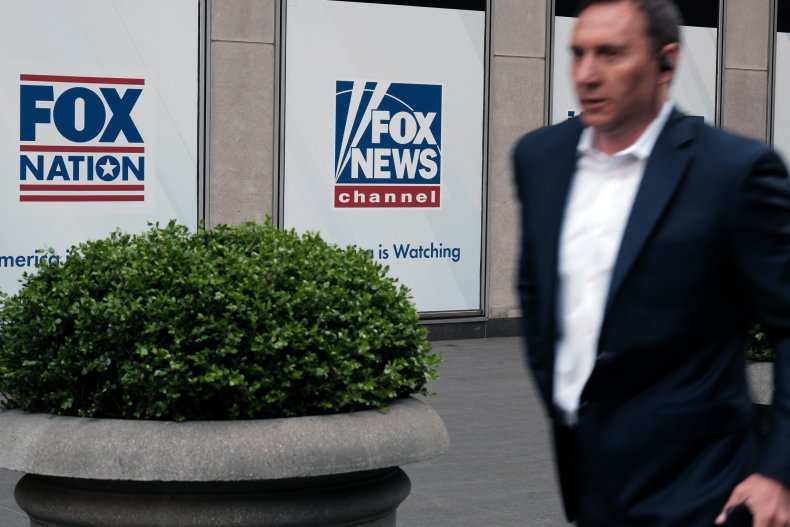 He said the financial repercussions are "pretty consequential," adding that there will be "more suits to come," pointing to Smartmatic's $2.7 billion lawsuit, which also focuses on Fox News' election coverage. The company is suing the network for allegedly also claiming its systems flipped votes to Biden in the 2020 election. No evidence has been proven to substantiate these claims, however.
Kirschner told Newsweek on Saturday that he believes "troubles have just begun" for Fox News, which by settling revealed it is unwilling to go to trial to defend itself against defamation suits. He described the settlement as a "really devastating admission of guilt."
He noted that Fox is also facing a shareholder derivative suit, as the networks' shareholders are alleging it has not sufficiently put guardrails in place to prevent the spread of election conspiracies on the network—as well as a suit from former Tucker Carlson producer Abby Grossberg, who accused the network of pressuring her to lie in depositions.
"You have to ask, how many billion-plus dollar settlements can Fox survive? When do they go belly up?" Kirschner said. "I'm not a forensic accountant. I don't know the answer to that. But boy, things go from bad to worse for Fox, so I think their troubles have just begun."
Fox News, in a statement released following the settlement, acknowledged that statements made about Dominion were false. When reached by Newsweek on Saturday, a spokesperson referred to this statement.
"We are pleased to have reached a settlement of our dispute with Dominion Voting Systems. We acknowledge the Court's rulings finding certain claims about Dominion to be false. This settlement reflects FOX's continued commitment to the highest journalistic standards. We are hopeful that our decision to resolve this dispute with Dominion amicably, instead of the acrimony of a divisive trial, allows the country to move forward from these issues."