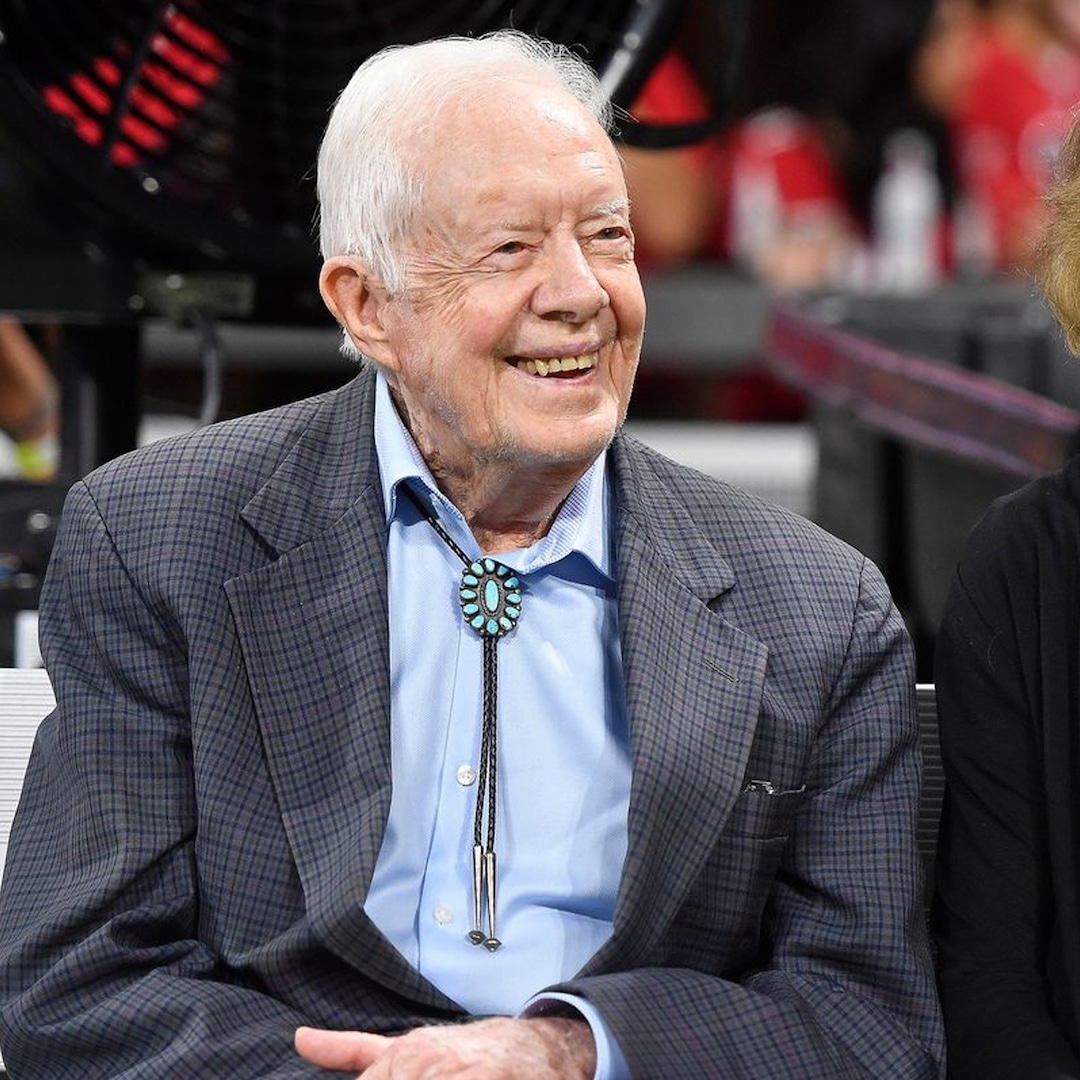 Joe Biden Wins 2020 U.S. Election: Celebrities React
Former President Jimmy Carter is set to receive hospice care.
The 98-year-old's nonprofit organization The Carter Center announced the news Feb. 18. "After a series of short hospital stays, former U.S. President Jimmy Carter today decided to spend his remaining time at home with his family and receive hospice care instead of additional medical intervention," their statement read. "He has the full support of his family and his medical team."
The group continued, "The Carter family asks for privacy during this time and is grateful for the concern shown by his many admirers."
Carter is married to former First Lady Rosalynn Carter, 95. The two share four children—John William "Jack" Carter, James Earl "Chip" Carter III, Donnel Jeffrey "Jeff" Carter and Amy Carter.
Following The Carter Center's statement, Jack's son Jason Carter, the chairman of the group's board of trustees, tweeted, "I saw both of my grandparents yesterday. They are at peace and—as always—their home is full of love. Thank you all for your kind words."
Carter, a Democrat from Georgia, is the oldest and longest-living president in U.S. history. The former peanut farmer served as president from 1977 to 1981.