Ford Motor Co. is preparing to remove AM radio in most of its "new and updated 2024 models," a report says, despite concerns from U.S. officials over Americans losing access to safety alerts broadcast over the airwaves.
Ford spokesman Wes Sherwood confirmed the development in a statement to the Detroit Free Press.
"We are transitioning from AM radio for most new and updated 2024 models," he said. "A majority of U.S. AM stations, as well as a number of countries and automakers globally, are modernizing radio by offering internet streaming through mobile apps, FM, digital and satellite radio options.
"Ford will continue to offer these alternatives for customers to hear their favorite AM radio music, news and podcasts as we remove amplitude modulation — the definition of AM in this case — from most new and updated models we bring to market," he added, noting that commercial vehicles will still retain AM radio features because of contract language.
ELECTRIC VEHICLES NEED AM RADIO, FORMER EMERGENCY OFFICIALS ARGUE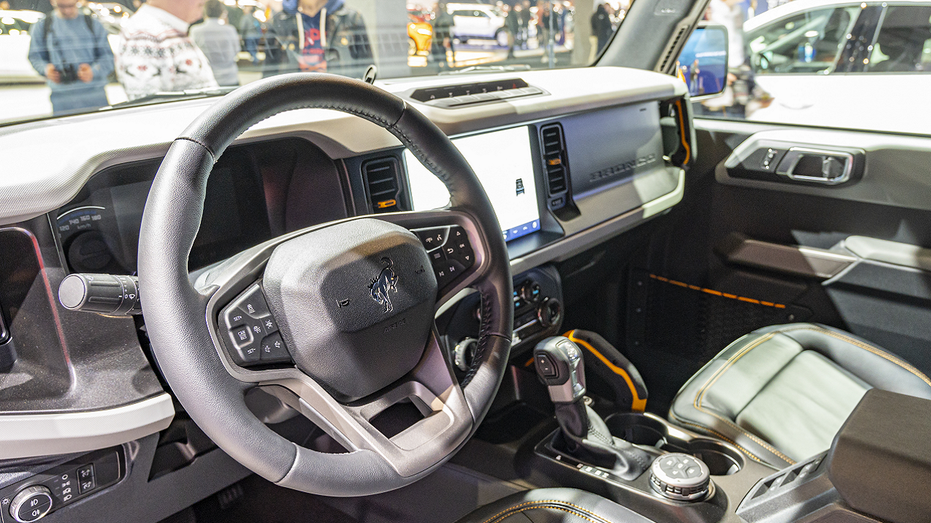 FOX Business has reached out to Ford for further comment.
Last year, Ford said it was going to remove AM radio from its 2023 model year F-150 Lightning electric trucks as "the frequencies involved in AM radio tend to be directly affected by the electromagnetic noise in EV propulsion systems," according to The Wall Street Journal.
Ticker
Security
Last
Change
Change %
F
FORD MOTOR CO.
12.54
-0.17
-1.37%
The newspaper reported in late February that seven former Federal Emergency Management Agency (FEMA) administrators wrote to Transportation Secretary Pete Buttigieg and a few congressional committees asking for the U.S. government to seek assurances from automakers that AM radio will remain a feature in vehicles, as it can deliver alerts from FEMA during natural disasters and extreme weather events.
"When all else fails, radio stations are often the last line of communications that communities have," Craig Fugate, the leader of FEMA during the Obama administration, told The Wall Street Journal.
FORD INVESTING IN $4.5 BILLION INDONESIA NICKEL PLANT TO SUPPLY KENTUCKY-BUILT BATTERIES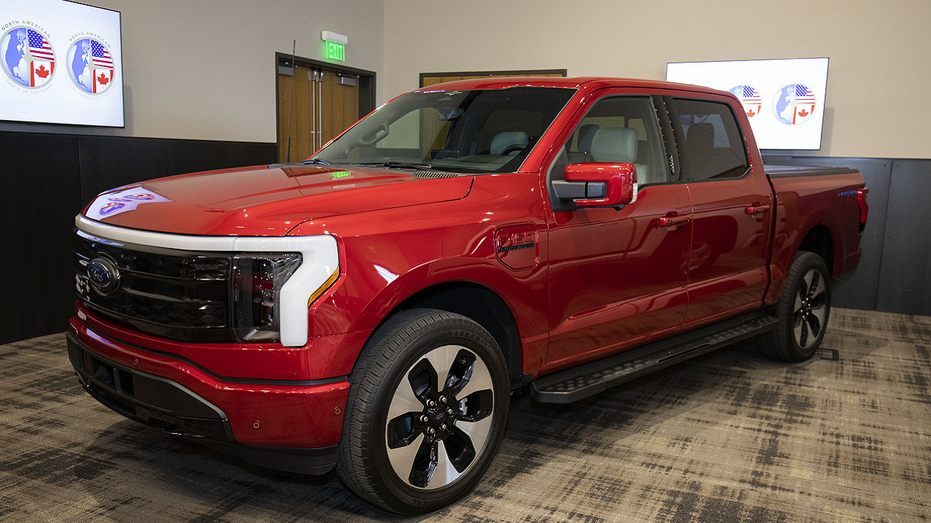 Sen. Ed Markey, D-Mass., a member of the Senate Committee on Commerce, Science and Transportation, penned a letter to 20 EV manufacturers in December 2022 asking about the future of AM radio in their vehicles.
"Of the 20 companies, eight — BMW, Ford, Mazda, Polestar, Rivian, Tesla, Volkswagen, and Volvo — have removed broadcast AM radio from their electric vehicles," his office said in March, adding that Mercedes-Benz and General Motors refused to provide individual responses. "Ten automakers — Honda, Hyundai, Jaguar/Land Rover, Kia, Lucid, Mitsubishi, Nissan, Stellantis, Subaru, and Toyota — still maintain access to broadcast AM radio in their vehicles."
CLICK HERE TO READ MORE ON FOX BUSINESS
Markey said "Broadcast AM radio is an essential part of our emergency alert infrastructure, but the responses to my letter show that far too many automakers are ignoring the critical safety benefits of AM radio.
"Although many automakers suggested that other communication tools — such as internet radio — could replace broadcast AM radio, in an emergency, drivers might not have access to the internet and could miss critical safety information," he continued. "The truth is that broadcast AM radio is irreplaceable. As the auto industry rightfully replaces the internal combustion engine with electric batteries, I will continue to work to ensure that automakers maintain access to broadcast AM radio in all their vehicles."