Ford said it will start building the F-150 Lightning on March 13, a month after the assembly line was idled due to a recent issue with the electric truck's battery pack.
An F-150 Lighting parked in a lot outside the factory awaiting delivery caught fire on Feb. 4, leading to the discovery of the issue.
Production and shipment of the trucks were suspended while Ford and its battery supplier SK On investigated the problem.
The cause has since been identified and a solution implemented, but it will take a few days before new packs can be shipped to the Dearborn, Michigan, factory that builds the truck.
FORD VS. GM: A TALE OF TWO AUTOMAKERS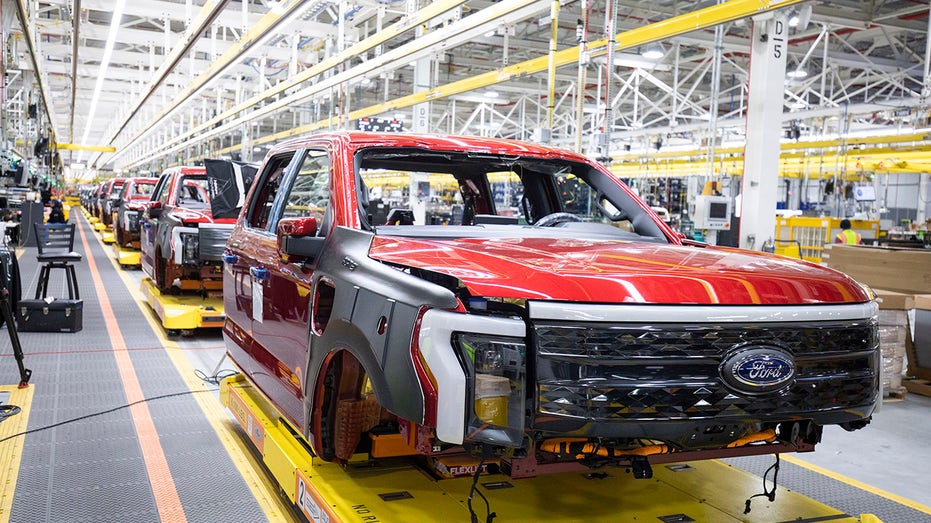 "In the weeks ahead, we will continue to apply our learnings and work with SK On's team to ensure we continue delivering high-quality battery packs – down to the battery cells," a Ford statement said.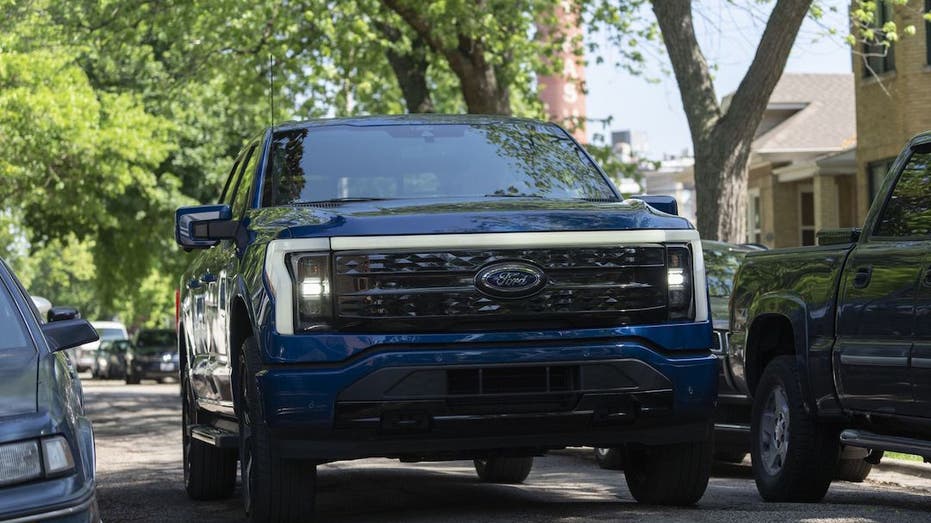 Ford is not aware of any fires or other issues with trucks that had been previously delivered to customers and has not issued a recall related to the battery pack.
FORD APPLIES FOR PATENT THAT ALLOWS CARS TO SELF-REPOSSESS
On Thursday, Ford reported that it had delivered 3,600 F-150 Lightnings in January and February, and the company's overall sales were up 11.4% during the period.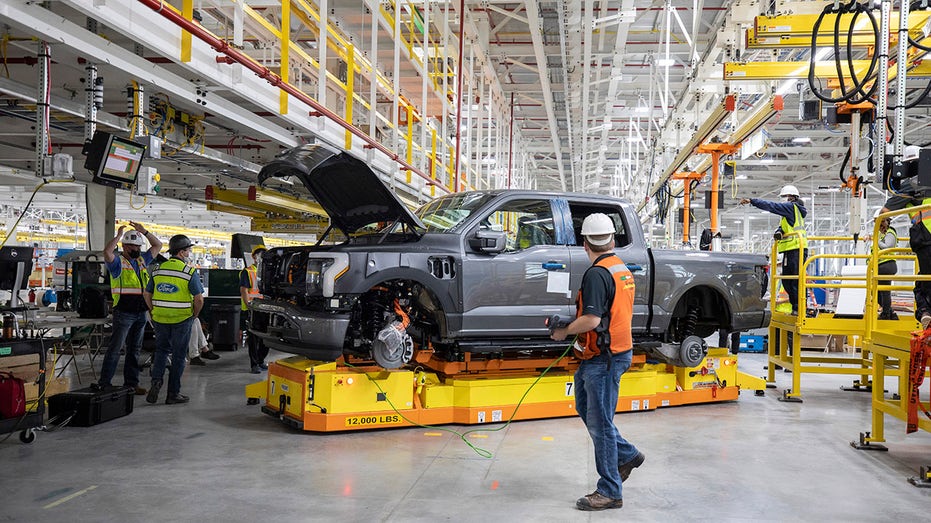 Its stock was up early on the sales report, but fell back to even later in the day.
GET FOX BUSINESS ON THE GO BY CLICKING HERE
The automaker is working to ramp up F-150 Lightning output to a run rate of 150,000 trucks annually by the end of 2023.