Rachael Rollins, the departing Massachusetts U.S. Attorney, is facing wide-ranging allegations following two reports by federal watchdogs.
Rollins, who took office on January 10, 2022, announced Tuesday that she will resign by Friday, after a months-long investigation by Justice Department Inspector General Michael Horowitz and another federal watchdog agency, the Office of Special Counsel (OSC), into her appearance at a political fundraiser and other issues came to an end.
In a 161-page report published on Wednesday, IG Michael Horowitz accused Rollins of trying to discredit a political rival, land free basketball tickets and more. Horowitz said her conduct "violated federal regulations, numerous DOJ policies, her Ethics Agreement, and applicable law, and fell far short" of expected standards.
The U.S. Office of Special Counsel (OSC), another federal watchdog agency, released its own findings on Rollins shortly after Horowitz's report came out, concluding that she had violated the Hatch Act, which restricts political activity by federal officials.
In a letter to President Biden, Henry Kerner, the special counsel, described her violations as among "the most egregious transgressions" he had ever investigated.
Michael Bromwich, an attorney for Rollins, defended his client, saying that "most of the allegations amount to minor process fouls."
The investigation was opened by Horowitz last year after Rollins was reported to have attended a July 2022 Democratic National Committee fundraiser featuring First Lady Jill Biden, but eventually expanded to encompass a whole range of apparent misconduct.
Here are the five major allegations Rollins is accused of in the two reports: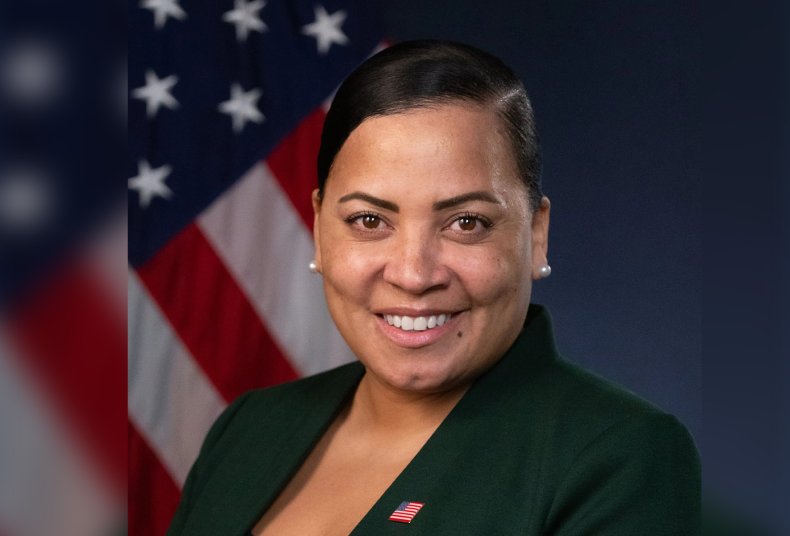 Sabotaging a Rival Campaign
The IG investigation found that Rollins secretly spoke to Boston's two major metro newspapers about interim Suffolk district attorney Kevin Hayden, her successor into the role, to favor political ally Ricardo Arroyo.
When both Hayden and Arroyo were campaigning for the Suffolk district attorney position, Rollins "provided information to [The Boston] Globe, before it published three articles (…) critical of Hayden's handling of a police misconduct case that began under Rollins's tenure as DA and the understaffing of a special unit in the Suffolk DA's office responsible for handling police misconduct cases," according to IG Horowitz's report.
Three days before the primary in September, The Boston Herald published a story about a possible investigation by the DOJ into Hayden, citing an unnamed "federal law-enforcement source." Hayden was never accused of any crime and won both the primary in September and the general election in November.
The IG also found that Rollins leaked non-public, sensitive DOJ letters to reporters in two previous cases about ongoing civil rights investigations.
Lying Under Oath to Investigators
Rollins was found to have lied under oath to federal investigators, claiming she was not the anonymous federal law enforcement source in a news article, only to later admit that she was.
Rollins' false statements allegation was referred to the Justice Department, who declined to bring charges against her.
Wading Into Partisan Political Races
The OSC report found Collins responsible for violating the Hatch Act, a federal law that limits the activities of federal employees in partisan political races, by attending the Jill Biden fundraiser.
"(H)er attendance was contrary to the ethics advice she received before the event that gave permission for Rollins to meet and greet with Dr. Biden separately from the fundraiser but did not include approval from the Office of the Deputy Attorney General (ODAG) to attend the fundraiser itself," Kerner's report reads.
Rollins "should have recognized" this action "potentially implicated significant DOJ policies, in addition to the Hatch Act."
The report calls Rollins' alleged violations "among the most egregious transgressions of the Act that OSC has ever investigated."
Receiving Campaign Funds When Already Elected
Rollins allegedly continue to receive contributions to a campaign account even after she was sworn in as U.S. attorney.
According to the report: "Rollins received campaign contributions totaling $595.40 from seven different individuals for the period of January 13, 2022, through September 21, 2022. Many of the contributions to Rollins's account "appeared to be automatic, recurring monthly contributions to her campaign."
Asking Celtics for Free Tickets
Rollins was found to allegedly violating gift rules and other ethics issues, like trying to get 30 free tickets for the Boston Celtics for members of a local youth basketball league in early 2022, and accepting payments from a sports and entertainment company for flights and staying at a luxury resort.
Rollins' Attorney Responds…
In response to the allegations, Michael Bromwich, an attorney for Rollins, said "most of the allegations amount to minor process fouls."
"The central truth is that Ms. Rollins moved from being an elected official with virtually no restrictions on her activities to the highly-regulated environment of the US Attorney's Office," Bromwich, a former Justice Department inspector general, said. "Though Ms. Rollins could have raised many facts and arguments in connection with these issues, she had no interest in litigating them any further. She believed the better course was to step down and end the matter before it overwhelmed her office and DOJ."