One New York City business is combatting America's crime crisis from the frontline.
Pizzeria co-owners and father-son duo Louie and Cazim Suljovic, stopped multiple perpetrators from concluding their violent mugging of 61-year-old Eun Hee Chang outside their restaurant last March.
NYC PIZZA SHOP OWNER STABBED WHILE PROTECTING WOMAN FROM ATTACKER WARNS CRIME IS 'COMPLETELY INSANE'
Their act of heroism resulted in both owners suffering from a combined total of 10 stab wounds. During an appearance on "The Big Money Show," the co-owners of Louie's Pizzeria in Elmhurst, Queens reflect on the stabbings one year later, attributing the split-second decision-making to their "giving family background."
"We come from a very giving family background. Our family's always willing to give – no matter what type of way, which way, shape or form – our support to always do the right thing for anybody in need. So, it was second nature for us, something that was instilled into me from a little kid, by my father here," Louie Suljovic explained on Thursday.
Despite the national spotlight cast on New York City's growing crime problem, military veteran Louie argues that his neighborhood has witnessed an "uptick" in crime since the incident.
BUSINESSES TAKE DRASTIC ACTION TO PROTECT AGAINST RAMPANT SHOPLIFTING, ORGANIZED CRIME THEFTS
"Things have changed in our immediate area since now we have more homeless shelters in the area. We've seen an uptick in crime. We have noticed a lot of our sales actually have slightly gone down a little bit, but the majority of our neighborhood still holds up pretty strong," Louie said to co-host Brian Brenberg.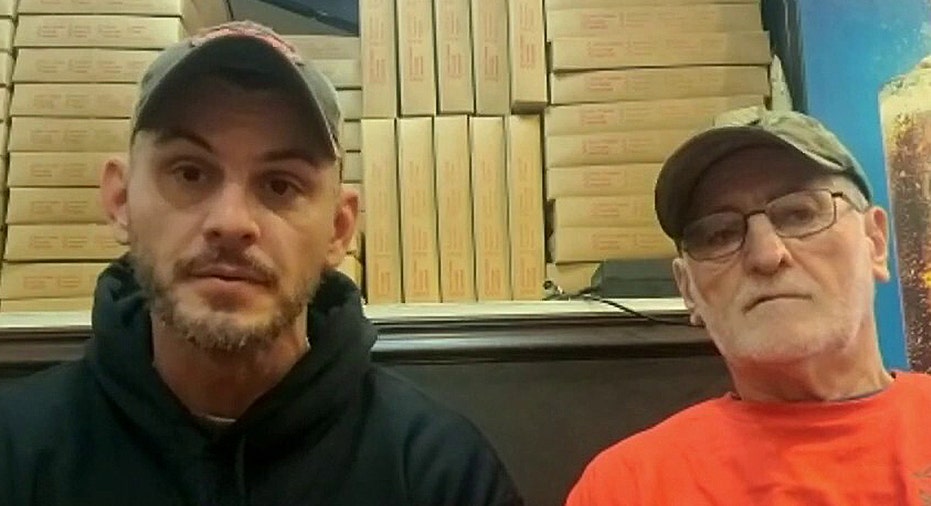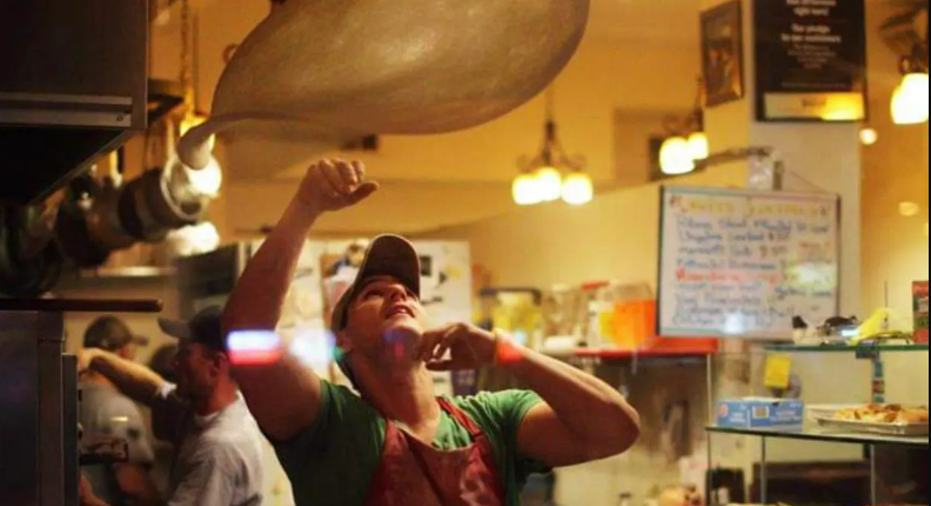 Cazim Suljovic grilled New York City's mayor Eric Adams for his handling of the city's rampant crime crisis, Thursday, arguing that the administration can do "a lot more" to alleviate the problem.
"He knows what to do, Eric Adams. He knows, he's been there. But does he ever support us? Does he have the will? I don't know, we have to wait and see. He's not any better. He's not getting better. So, I don't know," he said to FOX Business' Lydia Hu.
Crime has not warded off Louie's Pizzeria's loyalists – the restaurant continues to attract hungry customers from all over the U.S.
TEXAS NURSERY ACCUSES SINGLE PERPETRATOR OF MULTIPLE THEFTS, THOUSANDS IN STOLEN ITEMS
"Our customers still come from all over to have our pizza. And we are very glad our neighborhood really supports us and backs us up as much as they do," Louie continued.
Following the stabbings, a GoFundMe was created and has accrued more than $762,000. In another act of selflessness, Louie's Pizzeria is using the donations to fight inflation and keep menu prices low for customers.
GET FOX BUSINESS ON THE GO BY CLICKING HERE
"We were lucky enough to have a good GoFundMe. Actually, that has helped keep our prices normal after our costs have increased. So, whatever that we used from that, we're keeping it as long as we can at lower prices for everybody else. But, prices have probably gone up in costs, food costs, about 40% at this point," Louie concluded.