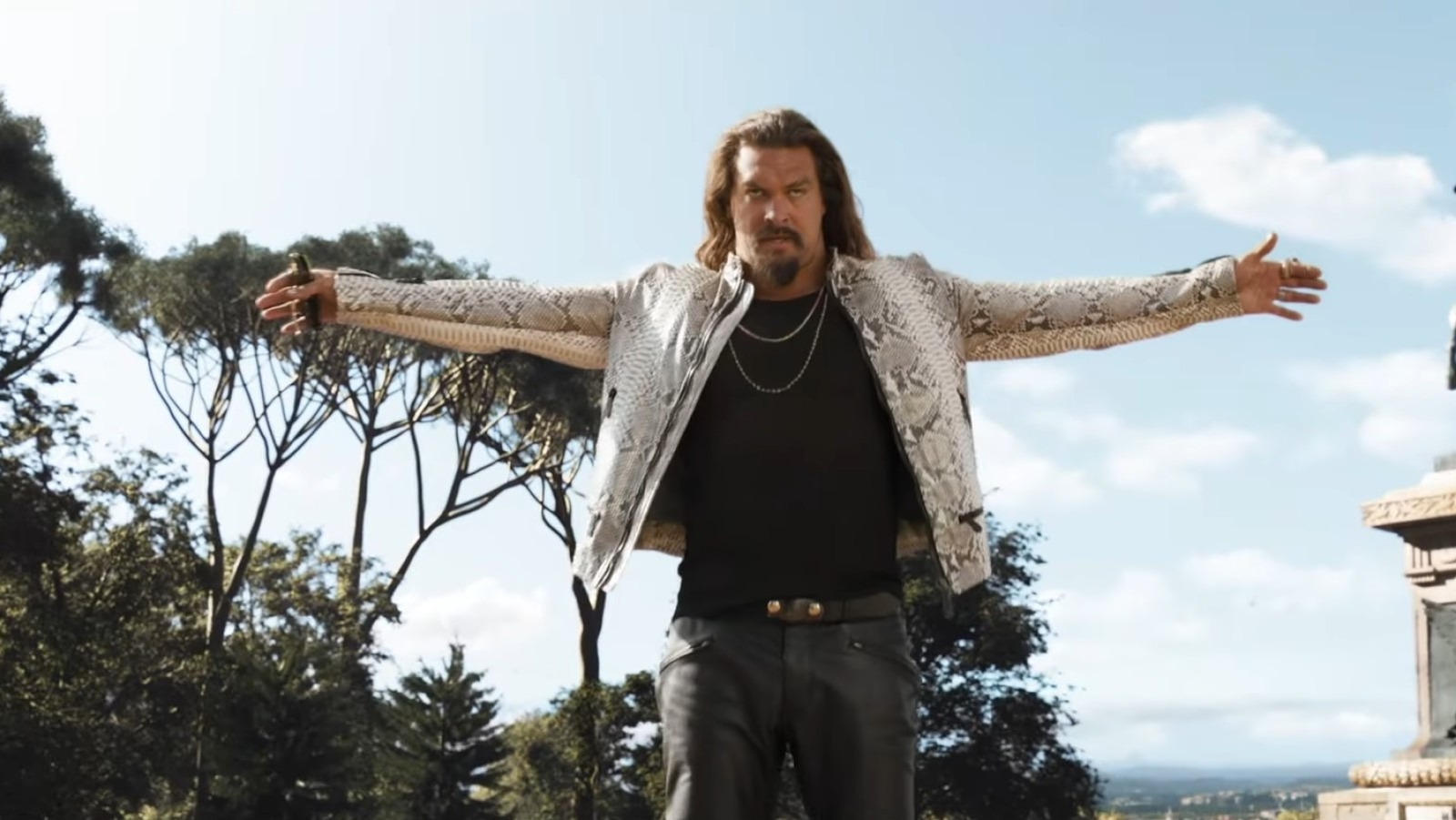 The new trailer has everything you could ever imagine for what is the first half of the grand finale of the Fast saga (the second half just gaining a returning director earlier today). We see the highly anticipated reunion of Sung Kang's Han Lue and Jason Statham's Deckard Shaw, who apparently are cool with the whole attempted murder thing and are just ready to kick ass together — with Shaw driving a rather badass car with an "R04D RGE" license plate.
Stunts-wise, we get John Cena's Jakob driving a literal cannon car (as in a car with huge cannons attached to its roof) and firing it at bad guys with Dom's young son Brian just chilling in the passenger's seat. To one-up the big car jump off a cliff in "F9," this trailer ends with Dom quite literally driving off a dam, because there is absolutely nothing these movies can't do now. Oh, and did I mention Jason Momoa is trying to blow up the Vatican, clearly a gesture of wanting to destroy everything the #family represents, including Catholicism?
"Fast X" will have to be seen to be believed when it races to theaters on May 19, 2023.