Among the most pervasive of Donald Trump's spurious claims about former President Barack Obama was that his rival was not born in the United States.
Long since debunked, the notion that Obama was not born in the U.S. remained among the most infamous claims Trump made during his 2016 run for the White House and his time in office.
Although that baseless conspiracy theory was quashed, a photo on Twitter this week revived it. It shows a Kenyan passport with Obama's name seemingly printed on the inside.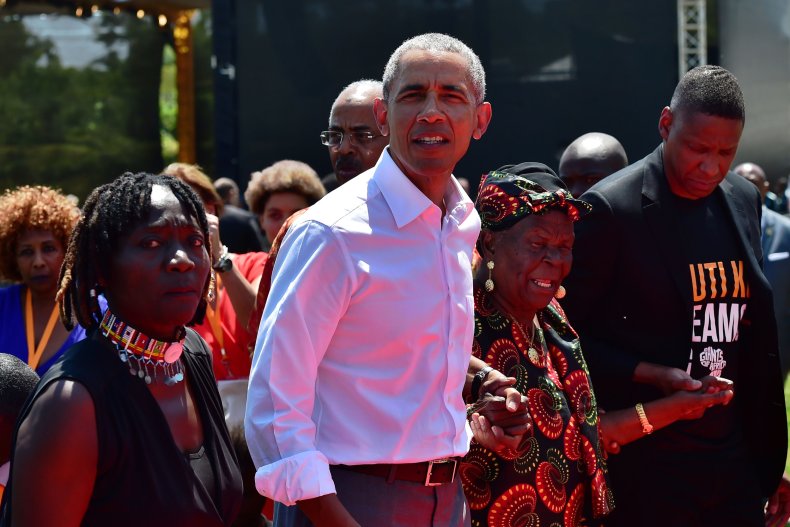 The Claim
A tweet by @dom_lucre, posted Thursday and viewed 760,000 times, shows a photo of what appears to be a British passport for the "Colony and Protectorate of Kenya," with the name "Mr. Barack Hussein Obama."
The accompanying tweet states: "Can someone fact check this Barack Obama Passport for me? I would hate for it to be misinformation."
The Facts
In 2011, Obama provided his birth certificate to the press, but the "birther" conspiracy theory stayed alive throughout his presidency and beyond, and Trump was among its most powerful propagators.
The image shared on Twitter this week suggests, again, that something has been held back from Americans, although Trump has previously acknowledged, at least in part, that his rival was born in the U.S.
Unsurprisingly, the passport photo shared on Twitter adds no evidence to the discredited "birther" conspiracy theory.
First, the issue date of the passport is April 29, 1959, more than two years before Barack Obama was born (August 4, 1961).
While the passport isn't Obama's, it does belong to another family member: his father.
The photo was originally shared by Obama's half-brother, Malik, on Twitter. Further photos show the back pages of the passport with a photo of their father, also named Barack Hussein Obama.
Barack Hussein Obama Sr., a Kenyan economist, married Obama's mother, Stanley Ann Durham, in 1961. They divorced in 1964. The former president was said to have met his father only a handful of times.
Speaking to the Associated Press, Malik confirmed that it was his "father's old passport."
Although in subsequent tweets Malik alluded to the birther conspiracy, the additional images showing Obama Sr.'s photo and the issuance date of the document prove that the passport is not the former president's.
During a rally last year, the former president addressed conspiratorial thinking in U.S. politics, calling for elected officials to "explicitly reject" dangerous rhetoric from their supporters.
Responding to a claim made by GOP gubernatorial candidate Tudor Dixon that the COVID-19 pandemic was part of a plan by Democrats to topple the U.S., Obama said: "Imagine if instead of coming up with a story about how us having to watch Tiger King in our sweatpants was some kind of government plot, imagine if she spent some time coming up with some ideas about how to create some more jobs here in Michigan or to get folks more health care or to improve our schools.
"That's what you want from the governor of your state," he said.
The Ruling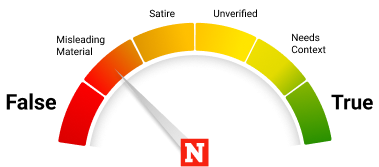 Misleading Material
Although the photo of the passport on Twitter bears Obama's name, it belonged to his father, Barack Hussein Obama Sr., as confirmed by the former president's half-brother.
Additional pictures from the passport show his father's photo. Moreover, the document was issued more than two years before Obama was born.
FACT CHECK BY Newsweek's Fact Check team